Healthcare SEO provides an excellent marketing strategy for your medical practice.
It ensures that you can grow your patient base and appear on the first page of Google. However, it is more challenging than most people believe. Healthcare SEO requires you to apply serious considerations.
For instance, you need to consider strict Google rules on health content. The complexity surrounding SEO for healthcare requires you to apply specialized techniques for SEO. Below you will find a simple guide to the fundamentals of healthcare SEO.
Healthcare SEO: What is it?
Healthcare SEO refers to the science and art of improving your website's ranking and visibility on all major search engines, including Google.
The goal is to have more organic traffic on your site. One of the best ways to rank top involves using the services of a healthcare SEO company. The best company provides targeted SEO services that will help your website thrive.
The healthcare industry is very competitive. There are about 100 billion health-related content searches on Google alone yearly. According to the data, healthcare SEO is very necessary. A healthcare SEO agency can help you grow and advise you on the best SEO practices.
Control of the quality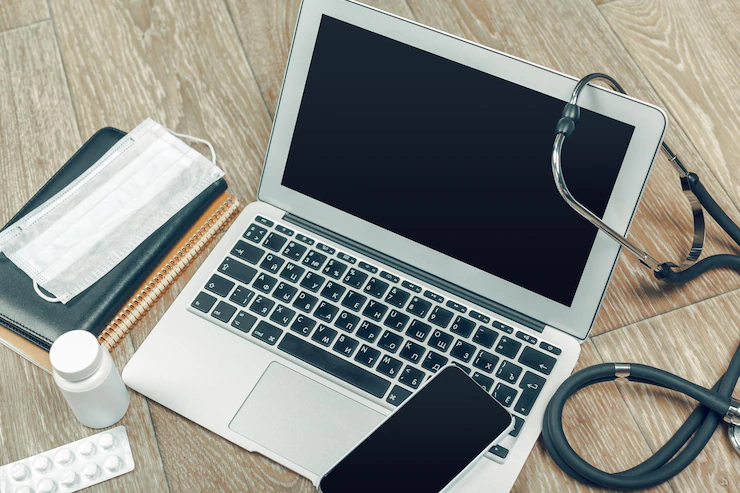 Google employs strict rules when it comes to healthcare content. It is mainly because the content directly impacts users' safety, finances, and health. Thus, quality content is vital in SEO healthcare. It will also help you to enhance your search presence.
The best way to control quality is to apply healthcare concepts such as YMYL and EAT. In addition, Google requires healthcare organizations to focus on creating a positive user experience.
YMYL stands for "Your Money or Your Life." It refers to any content that impacts a reader's safety, health, or finances directly. The content that you produce should not have false or bad YMYL details. Also, it should not adversely affect the reader's safety, health, happiness, or livelihood.
EAT involves Expertise, Authoritativeness, and Trustworthiness. It indicates that your content should be trustworthy, authoritative, top-notch, and written by an expert.
If your content is inaccurate or is not extensive, you may fail to meet Google's standards. Thus, have a challenging time ranking on Google. The EAT and YMYL concepts will help you control the quality of your content.
Healthcare SEO techniques that are most important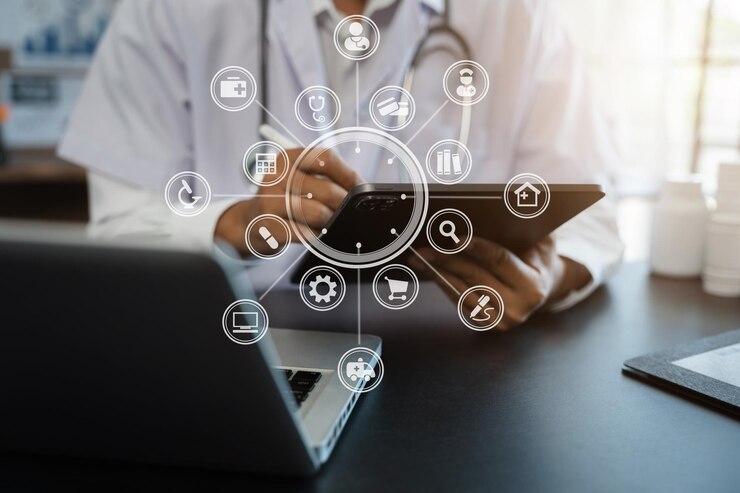 1. Appropriate keyword use
Appropriate keyword use is vital for your content's ranking. The top medical SEO company recommends focusing on medical keywords that can generate high traffic. In addition, you can use keyword tools such as Ahrefs and SEMrush. They will help you identify the best keywords for your area of expertise.
2. Optimize visuals
Video and images are one of the easiest ways users can consume your content. They can help you gain more organic traffic to your web pages. In addition, high-quality videos and images ensure that your site can generate more user time.
3. Get high domain authority
Domain authority is one of the most crucial aspects of SEO for healthcare. It involves the ranking of your website in search engines. Your site will rank higher if you have high domain authority. The best way to increase the authority of your domain is by including an SSL certificate.
You can also have exceptional domain authority by developing backlinks with appropriate anchor texts. The backlinks will help users find your site when searching for particular keywords.
4. Focus on local SEO
Google focuses on local ranking to facilitate national and global ranking. Thus, ensure that your medical practice focuses on solutions for local SEO. If your website ranks low in nearby towns or cities, you will not rank high in global or national results. A high rank in local SEO ensures high conversion rates. It also guarantees that you can achieve national recognition.
Why does SEO matter in the healthcare sector?
SEO is vital in the healthcare sector as it plays a crucial role in lead generation and marketing efforts. It helps to improve organic conversion and click-through rates.
Healthcare organizations that invest in healthcare SEO services have a high chance of receiving a return on investment. Their sites can have improved ranking in SERPS and better visibility.
SEO for healthcare can enhance the usability of your website. Thus, it makes it easy for potential patients to find the required information.
It can also help you build credibility and trust by providing up-to-date and accurate information. Ultimately, SEO for healthcare can help you grow your practice and attract new visitors.
Conclusion
The best SEO healthcare practices can ensure that your website has improved visibility and appears on the first page of search engines.
It also allows you to grow your business and attract more patients to your practice. However, success will not occur overnight. You will need to employ a systematic approach to implementing the best SEO strategy.
Read Also:
Arnab Dey
Arnab is a passionate blogger. He shares sentient blogs on topics like current affairs, business, lifestyle, health, etc. To get more of his contributions, follow Smart Business Daily.