How much do underwater welders make? If you have an interest in this career, then you should also be curious about the amount of money an underwater welder makes.
People who are in the career of welding have a high opinion of underwater welding being a lucrative, challenging, exciting, and exclusive career opportunity.
According to the U.S. Bureau of Labor Statistics, the employment of welders, cutters, solderers, and brazers is projected to grow 3 percent from 2020 to 2030, about as fast as the average for all occupations.
So, if you feel intrigued by this career, then this article should be helpful to you. In this article, we have discussed underwater welder salaries, job descriptions, and career opportunities.
What Is An Underwater Welder?
Underwater welding is a highly specialized field. The welders are used to performing hyperbaric welding and have other different related tasks. These professionals contribute to a wide range of platforms, such as repairing ships, oil platform constructions, and more. Many commercial divers also take these welding skills to diversify their income source from being a diver.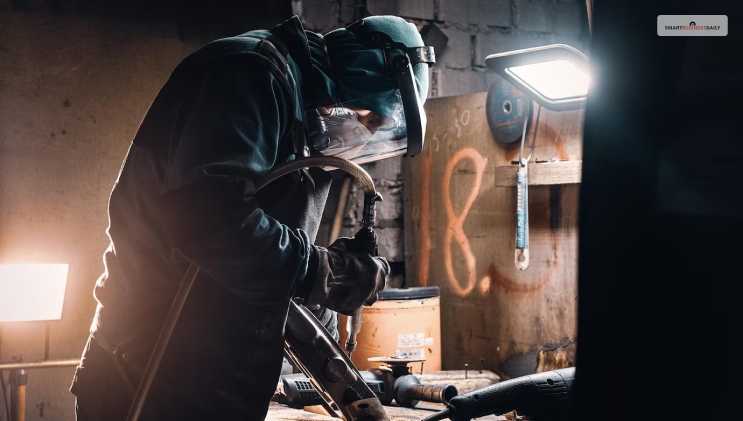 The job responsibilities of these professionals range within these work responsibilities. –
They have to wear commercial diving suits and go underwater to perform hyperbaric welding.
They have to repair components and equipment under both fresh and salt water.
Doing emergency repairs for bridges, oil platforms, dams, and other constructions that stay submerged.
Yes, it is a highly specialized field, but the job statistics of the professionals might vary depending on different factors like – experience, location, and qualification. They may also have different salaries in different places. So, how much do underwater welders make a year? Keep reading to find out.
How Much Do Underwater Welders Make?
As I mentioned earlier, the salary for underwater welders can vary depending on the location of the job, the qualification of the welder, and their experience. Here is a breakdown of – 'how much money do underwater welders make?'
If we see it from a general point of view, then the average salary an underwater welder makes is between $42,000 and $66,000. However, there are two different types of welders, and they have different payment methods based on their employment. These two types of welders are –
Offshore welders – seasonal welders.
Inland welders – year-round welders.
The amount they make also depends on the experience either an offshore or inland underwater welder possesses. So, at the lower end, the salary for underwater welding ranges between $80,000 and $120,000. However, reputed, experienced, and respected underwater welders make between $200,000 and $300,000 per year.
Workers might also receive a salary on an hourly wage basis. I have provided a table discussing the average to a high amount of hourly wage an underwater welder might have.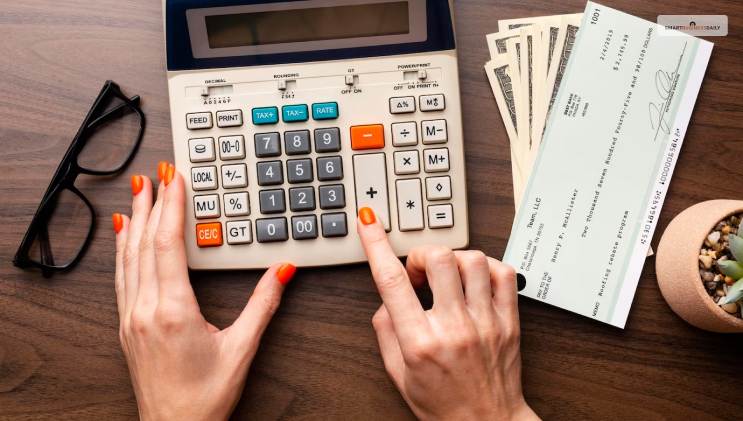 Yes, it is indeed a flashy and dramatic career that involves risk, adventures, and rewards.
National Level Underwater Welding Salary
Since you were wondering how much underwater welders make, here is a chart to help you with.
(remember, these are average statistics on different levels, and they might change according to the locations, qualifications, and experience of the welders.)
| | | | |
| --- | --- | --- | --- |
| | Low Range | Average | High Range |
| National Annual Salary | $38,330 | $54,640 | $88,470 |
| National Hourly Wage | $18/Hr | $26/Hr | $43/Hr |
Underwater Welder Job Growth
Underwater welders are needed more and more across different industries dealing with submerged constructions, ships, and more. The number of jobs in this sector was 4400 in 2014. However, the number of total job openings by 2024 will become different. The job growth rate by the end of 2024 will be 36.4%, with 1600 new jobs in the sector.
Educational Qualifications Most Underwater Welders Possess
Although the profession of Underwater welders does not require a high education standard, many employees possessing higher degrees also apply for this job and work as underwater welders.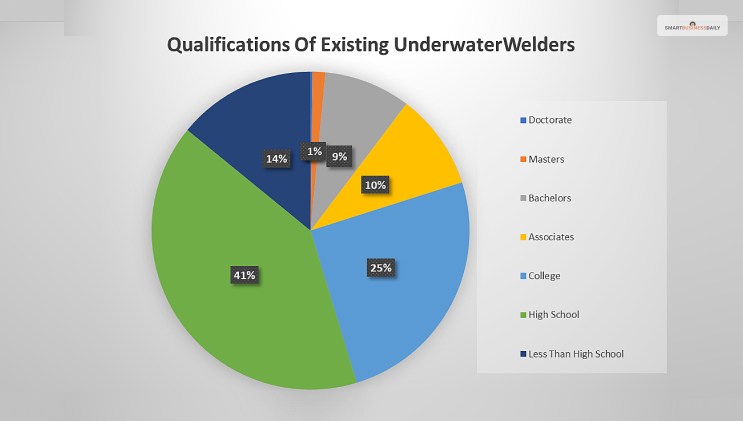 How To Become An Underwater Welder?
If you want to become an underwater welder, you need to have credentials related to commercial diving and welding. If you are interested in creating a career in underwater welding, please follow the steps mentioned below –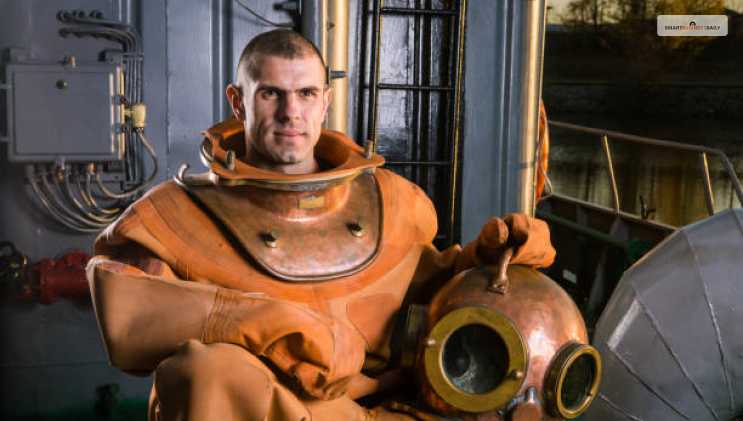 1. Get A GED Or High School Diploma
Getting a job as an underwater welder requires certification in welding and underwater diving. You need to have a high school diploma or any equivalent degree to get into one of these programs.
2. Get Your Welding Certificate
Underwater welders must typically obtain certification from an organization such as the American Welding Society (AWS) or the International Marine Contractors Association (IMCA) to demonstrate their qualifications. You need to get equivalent certificates to ensure your career.
3. Attend Commercial Diving Schools
Since you have gathered a welding certificate and some entry-level experience, now is the time to add diving skills to your resume. There are many commercial diving schools that educate you in the skills of diving and also provide the necessary credentials regarding your skillset. These courses usually take around 7 months to complete.
4. Pass The Physical Tests
As a commercial diver, you need to undergo different tests, including vision and hearing tests, lung function tests, and cardiovascular assessments. Divers have to pass the examination where they have to dive 400 meters (437 yards or 1,312 feet) without any assistance. Divers must also stay up to date by taking reassessments frequently after a year or two.
5. Attend Underwater Welding Schools
When you have passed the underwater diving schools and got the degrees necessary for your career, you need to enter an underwater welding school. These schools and their courses will provide you with hands-on experience in welding underwater. Most of these courses last for about six months to two years. You also achieve a professional certificate that you can add to your resume.
Read Also: How Much Do Estheticians Make? – Job, Career, And Salary
Frequently Asked Questions [FAQs]
Here are some of the most asked questions about underwater welding:
1. How Much Do Underwater Welders Make?
Underwater welding is a dangerous job. It involves multiple life risks. Due to this fatal factor, underwater welders are known to make a substantially good amount of annual wage. However, real wages are defined by certain factors that may include certification, experience, location, depth of the work, working environment, distance from the shore, diving methods, equipment, and a lot more. As per the statistics, the wages differ dramatically from approximately $20,000 to $200,000 per annum.
2. How Can I Become An Underwater Welder?
If you wish to become an underwater welder, you need to first be an expert diver. This means you need to pass the diving course at any commercial diving course. This is needed so that you learn all about the best diving skills, but also make you accustomed to the emergency emergency and safety procedures.
Alongside being a certified diver, you will also have to be a certified diver. Once you have those all in your hand, you have to apply for and pass a specific underwater welding course that will help you learn about all the specific tools and techniques that are associated with the job. You may take years at a stretch to complete this training.
3. Is Underwater Welding A Preferable Career Option?
Underwater welding is pretty much a lucrative career; however, it requires a lot of training and is very fatal to begin with. Therefore, it is very common for underwater divers to invest all their savings so that they can retire early.
4. Why Is Underwater Diving So Fatal?
Underwater welding is a lot more dangerous than welding that is done on land, as there are multiple other safety factors that come into play when the same thing is done underwater. These factors may include water pressure, gas pressure, diving equipment, power supply, working in restricted places, and many more as such.
On top of all these factors, underwater welders often work in potentially dangerous and remote locations like subsea pipelines or oil rigs. While the financial reward for this job is quite high, underwater welding is one of the most dangerous jobs to ever exist. Explosions, drowning, and electrocution are some of the most dangerous risks that are associated with the job. One can severely suffer from lung, nose, or ear damage if they spend a lot of time in the depths of water.
Final Thoughts
Underwater welding requires lots of mastery and experience. Indeed you should know how much underwater welders make, but you should also know about the level of skills and experience required for a job in this sector. Reportedly, underwater welding has a fatality rate of 15%. Welders working for a long term also face issues related to the nose, ears, and lungs.
However, it is a lucrative job opportunity nonetheless. If you are interested in pursuing a career in this sector, it can definitely be profitable. I hope that this article was helpful. Please comment below to let us know your queries.
Read Also:
Shahnawaz Alam
Shahnawaz is a passionate and professional Content writer. He loves to read, write, draw and share his knowledge in different niches like Technology, Cryptocurrency, Travel,Social Media, Social Media Marketing, and Healthcare.