The startup studio business model has been growing in popularity over the years.
One factor contributing to the growth of startup studios is the proven practices, best processes, and structures that mitigate the costly mistakes that lead to startup failure.
Startup founders face enormous risks when starting a new venture, as 20% of new businesses fail within the first two years of conception.
It takes a community of experts to help ensure a startup survives and thrives, which is exactly what startup studios provide. Let's look at the startup studio business model and how it helps transform ideas into successful businesses.
What Is A Startup Studio?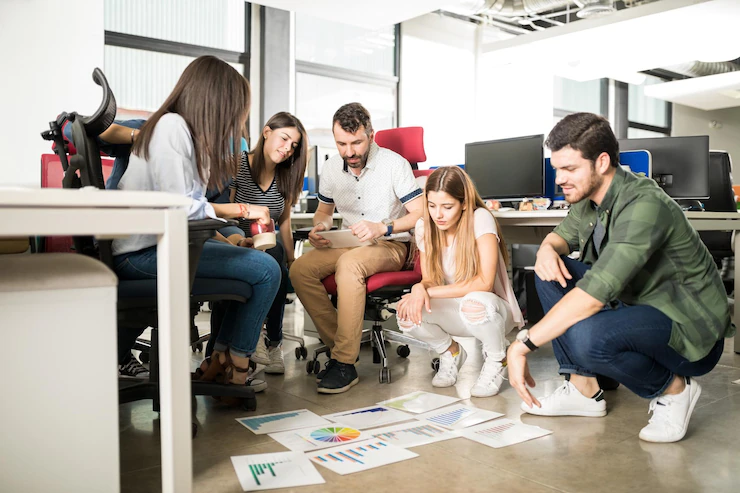 A startup studio is a company made up of industry experts specializing in building other companies, with the primary goal of addressing and providing solutions to consumer pain points.
This team of experts provides resources, advice, and access to a network of other business owners and typically helps the startup through various initial stages such as ideation, validation, development, and scaling.
1. Ideation
Ideation is the first stage of creating a startup. Startup studios help founders develop ideas for their businesses. The startup studio team will help the founder determine the best path moving forward.
2. Validation
Startup studios conduct in-debt market research to ensure the idea is feasible and scalable, before launching the product or service. Since many startups fail from not achieving product-market fit, this process mitigates risk significantly.
3. Development
Once startup studios determine the idea is feasible and scalable through the ideation process, the developmental stage begins.
The startup studio team helps founders establish business plans and helps build prototypes of products or services.
4. Scaling
Growing your business is essential to its success, and the startup studio helps founders in this process by providing resources and advice.
5. Startup Studio Advantages
Startup studios offer startups a plethora of benefits, all of which contribute to their success. Two of the main benefits startup studios provide are a community of experts and help to secure funding.
6. Community of Experts
One of the biggest challenges entrepreneurs face is not having access to expert guidance. These experts help guide founders throughout the various launch stages while also offering founders the opportunity to be a part of a community.
This community allows founders to connect and learn with each other, as you're surrounded by people who all work towards similar goals.
7. Help Secure Funding
Many startups fail due to a lack of funding, and having the correct sources of capital is critical to a startup's success.
Startup studios help secure the correct type of funding for their businesses to ensure they can fund research to develop, test, and validate their business idea ahead of market launch.
By creating a plan based on in-debt research, startup studios strategically fill market gaps and identify their target audience before launching. By leveraging this information pre-launch, startup studios create the most optimal path to success. Visit Startup Studio Insider to learn more about this unique business model.
Read Also:
Arnab Dey
Arnab is a passionate blogger. He shares sentient blogs on topics like current affairs, business, lifestyle, health, etc. To get more of his contributions, follow Smart Business Daily.