Many HVAC companies freeze when it comes to growing their business because they don't have the capital to invest. Finding the money to buy a new HVAC unit can be difficult. Not only do you need to pay for labor and installation, but you'll have to finance the equipment itself.
The good news is that there are loan options out there designed to help small businesses with these costs. This article will discuss three types of loans that will help your HVAC company grow.
3 Different Loan Types That Will Help Your HVAC Company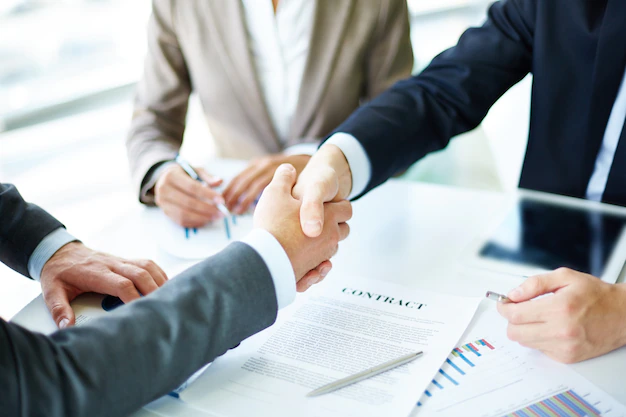 1. SBA Financing
An SBA loan is a low-interest government-backed loan meant to help small businesses grow. It's perfect if you've wanted to expand your business and make it much more profitable. You can use the funds to buy new equipment or update your current ones, invest in marketing campaigns, and improve your technology—basically, anything you want (within reason) as long as it makes your company more successful.
There are many ways to finance the purchase of an HVAC unit, but SBA financing loans are particularly appealing because they're offered at competitive rates and have flexible terms for small businesses. This means that even if your business is starting or you have a less-than-perfect credit history, you may be able to get HVAC business financing.
This is why you should get an SBA loan. The SBA has established many programs to help small businesses like yours, including financing opportunities. Even if you don't have the credit score or the cash on hand, you can still qualify for a loan through one of these programs.
You may think that SBA loans are only for small businesses, but they aren't—you can use them during almost any growth stage, whether you're starting or expanding your business model. The application process is straightforward and takes less than two weeks to complete. With financing from the SBA, you'll be able to give yourself some much-needed breathing room as you work hard to reach your goals.
Related Resource: Guaranteed Approval Business Loan: Is It A Scam
2. Merchant Cash Advances
The concept is simple: a merchant cash advance is a form of financing that allows your HVAC company to access funds almost immediately. This helps your HVAC company's cash flow, allowing you to purchase inventory, invest in technology upgrades or marketing campaigns, or pay down debt. You can even use it to provide yourself with additional income or use it as a line of credit for unexpected expenses.
In short, merchant cash advances are one of the best ways to alleviate working capital stress. A merchant cash advance is a solution to the problem of getting capital when your prospects for profit might not seem all that great.
With a merchant cash advances loan, you're essentially borrowing against future credit card transactions and getting the money upfront. That money can help cover repair expenses and other costs as they come due. You'll also have time on your side: instead of paying back this loan at once, you'll make monthly payments for an agreed-upon term.
If your business is failing or floundering, it'll take longer for you to pay back the money—but it's better than going under altogether!
3. HVAC Business Line of Credit
A business line of credit loans can help your HVAC company in various ways. Line of credit loans are great for small businesses, but larger businesses can also find them useful. They are especially good for companies with irregular cash flow or seasonal fluctuations.
A business line of credit loan is a loan that you can draw money from as you need it. This will give you the freedom to purchase equipment, hire new employees, and improve your company on your terms. It can also cover unexpected expenses like a large repair bill or the cost of an employee accident.
The key is that you only use the money when you need it, so there's no need to pay back all at once. If you're wondering, yes, these loans are ideal for both new and established companies. An experienced business professional can help you understand how these loans work and how they'll benefit your HVAC company.
It is best to start your journey with the proper loan when planning a future of success. Find a lender that will help you succeed while offering you the best interest rates. There we have the three different types of loans that HVAC businesses can take advantage of to boost efficiency and remain prosperous and competitive. Got questions? Feel free to post them in the comments below!
Read Also:
Sumona
Sumona is a persona, having a colossal interest in writing blogs and other jones of calligraphies. In terms of her professional commitments, she carries out sharing sentient blogs by maintaining top-to-toe SEO aspects. Follow her contributions in RSLOnline and SocialMediaMagazine