Every budding entrepreneur wants to one day have a successful enterprise in business and run it to the best of their ability, using the various skills they have been able to gather over countless years in their chosen career path.
However, growing a business and finding new clients and partners can prove to be a very meticulous endeavor. It is a business owner's dream to see their company succeed with little to no loss.
Thankfully, there are plenty of resources available to help freelance entrepreneurs develop concrete business plans that can help them pull through their early years of financial hardship and help them achieve their set-out goals. There are specialized programs like Hectic Academy™, that are specifically aimed at educating freelancers.
In this blog, we give you some tips on how you can improve your freelance business. Being a new entrepreneur can be challenging, but your business is sure to soar to new heights with the pointers listed below.
1. Join Forums Related to Your Business
One of the ways to improve skills is by learning from an online learning hub such as Hectic Academy, which gives tips and advice to freelance businesses on how they can be the best freelancer in the field you choose to indulge in.
For starters, as a freelancer, you need to have constant connections that can help you build your brand in order for you to reach the levels you want for your business. Hectic Academy will educate you on how you can join various communities that are related to your niche so that you can increase the visibility of your business.
You can always promote businesses directly, but this is not as effective as joining communities that can help build your freelance business amongst your target audience.
After several interactions with these communities, you will soon be recognized as an expert in your field and you can then take it upon yourself to market your freelance business using the tools you have acquired from the engagements.
2. Create a Website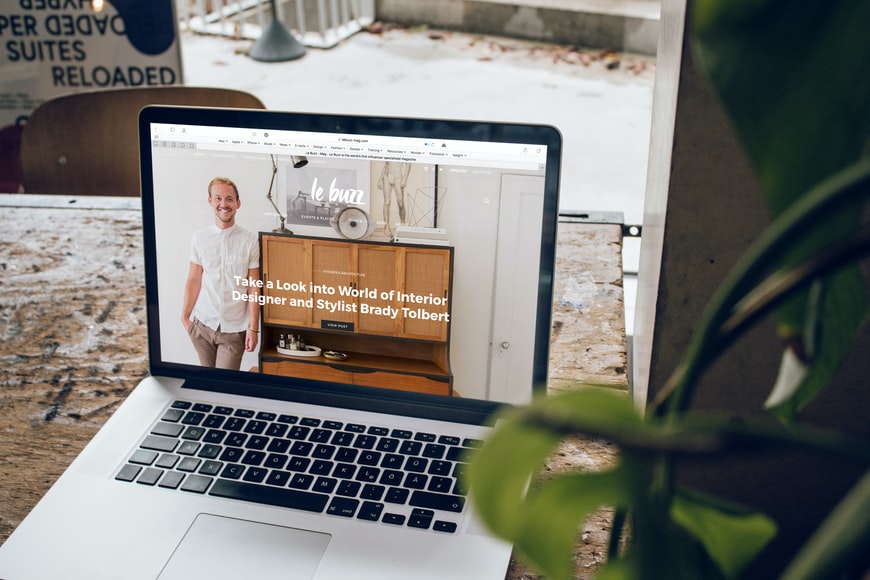 If you are starting out in business, you will need more than just word of mouth to advertise your company. A strong online presence is very important so that clients and potential clients are able to see what your company has to offer.
A website also shows the products and services your company has to offer, which will, in turn, convince clients to choose your company over the rest, depending on how appealing and interactive your website is. Your contact information will also be accessible from the website so if clients or potentials have any questions concerning your company, they can easily reach you.
Additionally, Hectic Academy will teach you how to create a website for your business so take advantage of these helpful resources available to freelancers.
3. Use Social Media
In this digital era, social media is a very crucial tool for freelance business owners.  A good social media presence helps your company grow faster as clients and potential clients are able to interact with your brand online.
Billions of people use different social media platforms today for news, information, and entertainment. As such, many brands, both big and small, are using social media channels like Facebook and Instagram to their advantage in terms of brand exposure and improving sales.
By leveraging social media, you will create an online audience that you can share content and blog posts with that they should find valuable, including information on the products and services you have to offer.
You will also be able to interact directly with clients who can provide constructive feedback on your brand that you can use to improve your services.
4. Partnering with Other Freelancers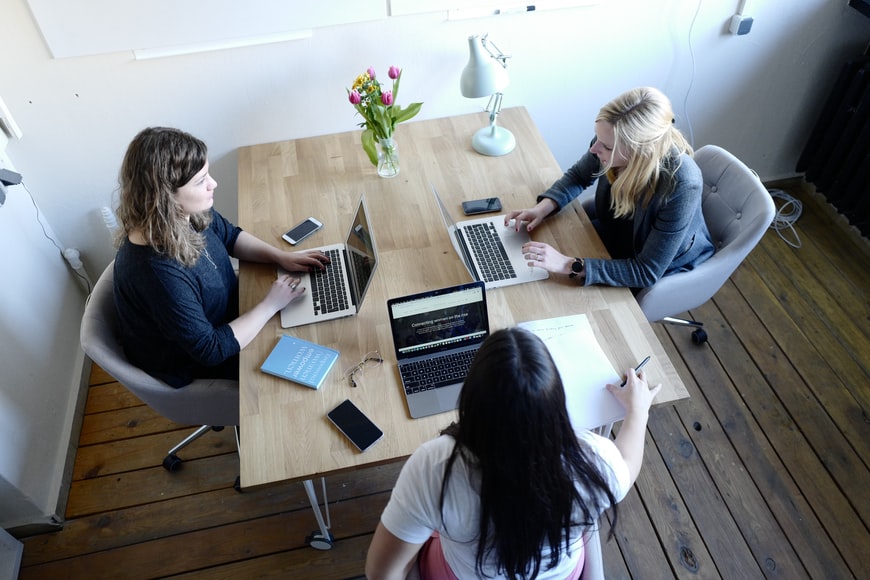 Freelance companies are a buzz in the United States, and so, there are a lot of young professionals who set up new businesses every day. This means you need to find ways to stay at the top of your game and be ten steps ahead of your competitors.
To be successful, you will have to be resilient and adapt fast to change. You will also have to wear many hats as a freelance business owner, meaning you are going to have to perform various tasks at once. However, it doesn't have to be that overwhelming, and one way of lightening your load is partnering with other freelance businesses.
Try and identify other freelance business owners who are selling different products from yours but to the same target audience. This way, you can brainstorm and come up with various ideas you can both use for your various products for your target audience.
You could even create a co-brand, partner together in creating content, or opt-in offers as a way to promote both businesses.
To Sum It Up
When operating a freelance business, whether the goal is to earn extra cash or make a daily living, you need to promote your business. But marketing a business moreso, a freelance business can be incredibly challenging and demands a lot.
You need to sacrifice your time and spend money to make it work. This can get tiring if you are investing whatever money you have left but are not seeing any positive outcomes in your business.
But you do not need to spend an arm and a leg to promote your business. Provided you have a plan on how you intend to achieve specific goals for your business, you can easily plan out a budget according to what you can spend to help you achieve your goals.
As highlighted above, there are plenty of avenues you can use strategically to promote your freelance business. All you need to do is constantly research different tactics you can use that can help you remain relevant in your field.
Moreover, Hectic Academy can help you with tips and tricks on how you can grow your business and find more clients using a website and social media.
We hope that this article has shed some light on the various ways you can improve your freelance business and flourish in the market you are involved with.
Read Also:
Sumona
Sumona is a persona, having a colossal interest in writing blogs and other jones of calligraphies. In terms of her professional commitments, she carries out sharing sentient blogs by maintaining top-to-toe SEO aspects. Follow her contributions in RSLOnline and SocialMediaMagazine