Every business is switching and advancing its technological infrastructure in the current world, with Information Technology (IT) becoming its pillar department. These advancements have increased business productivity and helped companies meet their targets and reach higher heights than they ever imagined.
In fact, for companies that have embraced this change, business productivity continues to increase due to Information Technology which has turned out to be a linkage that has improved interactions among different departments within the business. This has been made possible through the daily use of different technologies and IT tools that have improved the efficiency of different business processes.
With Information Technology turning out to be a key factor crucial in the growth of every business, it has built trust and enhanced the connection between organizations and their customers making management of business affairs more effective. Here are some of the uses of Information Technology in managing businesses and how important it is for businesses to integrate IT.
Bringing Down Operational Cost
Businesses are adopting different Information Technology tools. The installed programs and software have the capability of having most jobs done, hence cutting down the number of staff members they are recruiting. Organizations now opt to recruit specialists who can run and manage these IT software and programs, reducing the company's operational costs. This allows the business to capitalize more money on other departments and keep a healthy financial record.
Managing Data
With organizations daily collecting audio, video, and text data, the Information Technology department needs a database to control and manage it. With minimal space, databases can store a large amount of data that can be accessed by authorized personnel.
This authorization ensures that data is protected from getting lost, destroyed, leaked, misused, or changed. The IT department will ensure that the company follows the data protection laws. Information Technology also provides tools to analyze the collected data.
If a business is not sure how to handle the data it gathers from numerous clients, customers, or staff, it will save time and money by letting experts handle this. Organizations can always get managed IT services and information from external IT service providers to make sure the data management system they select will work for their company. Managed IT services will guarantee that they have access to the most effective, quick, affordable, and simple, reliable data management system.
Additionally, the service providers can help you manage compliance, enforce real-time controls, and identify and address cyber threats that might put your company's data at great risk. Hence, seeking guidance in picking the correct data management system will provide a company with much efficiency in storing, analyzing, and managing the collected data.
Improving Communication Efficiency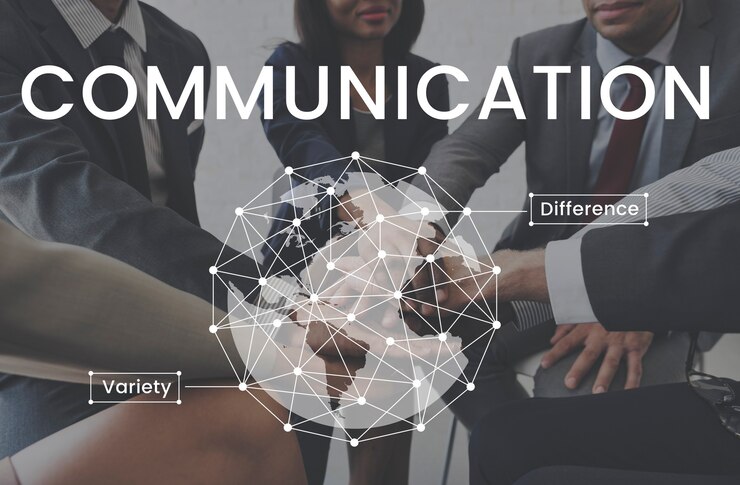 Information Technology provides the platform for businesses that host different departments to communicate effectively, quickly, and in different ways. Despite the location or distance between the employees, information can be effectively relayed through channels like video conferencing, Emails, and social media platforms.
Email is a fantastic way to contact clients for business purposes as well as relay urgent information to employees. This allows you to maintain a consistent way of correspondence. Social media platforms allow your employees to keep up with the current market trends for the purposes of business growth and sales.
Security
Information technology makes sure that any data given during online transactions is kept secure and accessible to only the right people. The use of passwords and encryption makes this possible ensuring that information is not leaked or tampered with. Information technology offers platforms for storing data that improve integrity and make sure the data is less susceptible to a data breach. When required, the data may be downloaded quickly, and it can be studied to look at both past and future patterns to facilitate decision-making.
Marketing
Information Technology has made campaigns for marketing go digital. Through research provided by the IT department, businesses can now explore the most lucrative opportunities and current consumer trends. They can also start digital marketing efforts that will boost revenue and sales. Information Technology also assists in processing and maintaining orders placed on the company's web store.
Connecting The Business With The World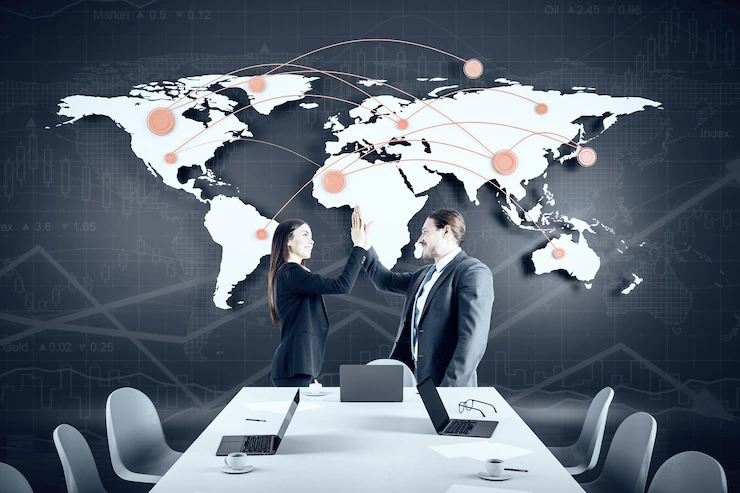 Information Technology has provided many businesses with the opportunity to globalize their operations. This has allowed organizations to practically do business anywhere around the world from the comfort of their offices, attracting numerous global customers.
Enterprise Resource Planning
The information Technology department plays a key role in enabling other departments to do their respective tasks with ease. They offer systems that facilitate their decision-making and operations. Information Technology has led to a number of laborious, manual tasks being automated in order to advance routine processes.
With its ability to take companies to new heights and improve operations in many ways, IT has emerged as the cornerstone of organizational success. Businesses that are integrating information technology are better positioned to grow quickly. Information Technology has an indisputable role in today's business environment, and its development will undoubtedly influence how commerce develops in the future.
Read Also:
Nabamita Sinha
Nabamita Sinha loves to write about lifestyle and pop-culture. In her free time, she loves to watch movies and TV series and experiment with food. Her favorite niche topics are fashion, lifestyle, travel, and gossip content. Her style of writing is creative and quirky.