Regardless of your type of industry and how big or small your business is, logistics can be incredibly challenging.
From managing stock and inventory to shipping and delivery, logistics involves multiple elements. If you want each component to run efficiently, you need to be aware of the types of challenges you will likely face.
You can then analyze current issues, predict future supply chain problems, trends, and demand, and ensure you deliver customer satisfaction. This is why most companies use a container tracking tool or company to get make their business better.
Here are three of the biggest logistical challenges your business could face, and the ways in which you can overcome them.
1. Maintaining Strong Supply Chain Visibility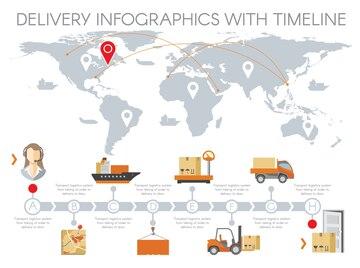 Basically, supply chain visibility is about tracking the raw materials, components, and end products through each stage of the supply chain.
It can be challenging to gain an overview of the whole supply chain while also being able to identify a specific order at any stage of its journey. But when you do not, you can run into all kinds of problems that will lead to delays, unforeseen costs, and customer dissatisfaction.
To overcome a lack of supply chain visibility and gain a clear picture of how your entire supply chain is operating on the ground, you should utilize supply chain optimization software that provides you with various useful tools and helps to blend multiple technologies into one easy-to-use cohesive platform.
You will then be able to identify current supply chain issues and be aware of potential future trends, disruptions, and interruptions. In turn, it will be much easier to come up with effective solutions for all of your logistical challenges.
2. Managing Logistics in Emergency Situations
The data and analytics you can access with the right supply chain software can also help you come up with effective strategies for handling emergency situations when they arise.
The global lockdowns that happened due to the Covid-19 pandemic caught many businesses unawares and greatly disturbed their logistics.
Therefore, more and more companies are now putting logistical backup and recovery plans in place to deal with any similar future scenarios.
Not only do you need to have your own backup and recovery plans in place. You also need to ensure you work with manufacturers, suppliers, and other third parties that have firm plans of action to handle emergency situations.
When your business and each link in the supply chain are prepared via the use of enhanced visibility, reliable analytics, and multiple options for solutions, you will be able to ride the wave the next time unforeseen circumstances arise.
3. Handling Rising Fuel Costs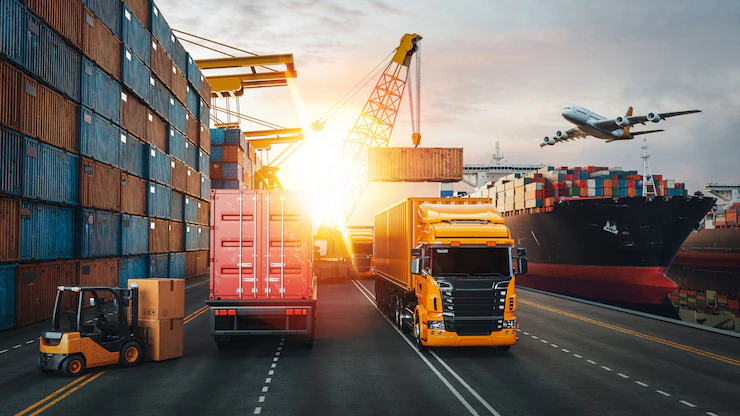 Fuel prices are rising around the world, which is sure to put immense pressure on your logistics. The rising cost of fuel is affecting shipments via land, water, and air.
If your company is not prepared for price increases, it could soon fall by the wayside. That means you must communicate effectively with each link in the supply chain, such as manufacturers and suppliers.
You will then be able to see how costs are fluctuating across the board and come up with effective solutions to tackle the hike in costs.
For instance, it could be possible to use one large truck instead of two small ones to minimize fuel costs. Alternatively, you could find ways of reducing expenses in other areas of your business to cover the rise in fuel costs.
When you use software to analyze data and predict future trends and demand, you can adapt your logistical practices accordingly and ensure the rising fuel costs do not affect the prices that your end customers pay for your products and shipping.
Read Also:
Arnab Dey
Arnab is a passionate blogger. He shares sentient blogs on topics like current affairs, business, lifestyle, health, etc. To get more of his contributions, follow Smart Business Daily.