Between paying bills, long-term decisions like analyzing costs, and managing employees, there just isn't enough time to handle everything that is involved in operating a business. Business owners have realized that managing all of their operations in-house is not perfect for improving productivity and achieving cost efficiency, and this is where outsourced bookkeeping comes into play.
Bookkeeping is an essential function of any business. However, it can be monotonous, time-consuming, and a bit of a hassle to handle in-house.
Deciding to outsource your bookkeeping operations is an important step for any business and using a third-party accounting firm can help you in big and small ways. In this article, we will outline the top reasons why your business should consider outsourcing its bookkeeping operations, and what will you gain from it.
1.  You Can Focus On Your Business
Business owners find it tempting to wear many hats to save money. However, we all know that it takes a lot of hard work to successfully run a business. There are operations to monitor, sales to oversee, and marketing to do. Managing bookkeeping operations can take time away from other important tasks.
According to research done by the American Psychological Association, multitasking might seem more efficient, but in reality, it involves more error and might take more time in the end. In addition, when you're shifting between tasks, there are mental blocks that are created which can cost up to 40% of a person's productive time.
By outsourcing bookkeeping operations, business owners can devote their attention to the core areas of the business. They will have more concentration and focus to experiment with new products and ideas, strategize new moves, and grow their business.
2.  Lower Operational Costs
Another benefit of outsourcing your bookkeeping operations is that you will save money. When you hire a bookkeeper, you will be paying them an annual salary or monthly wage. However, when you're hiring an employee, there will be plenty of other things to consider, such as benefits, insurance, sick leaves, holiday covers, training costs, and so on.
Moreover, if you're a small or medium-sized business, you will have fewer activities you need to take care of, which means there won't be enough workload for a full-time bookkeeper. In such a scenario, a full-time bookkeeper will have a lot of idle time at work, and this will cost the business.
3.  Access to Top Bookkeeping Systems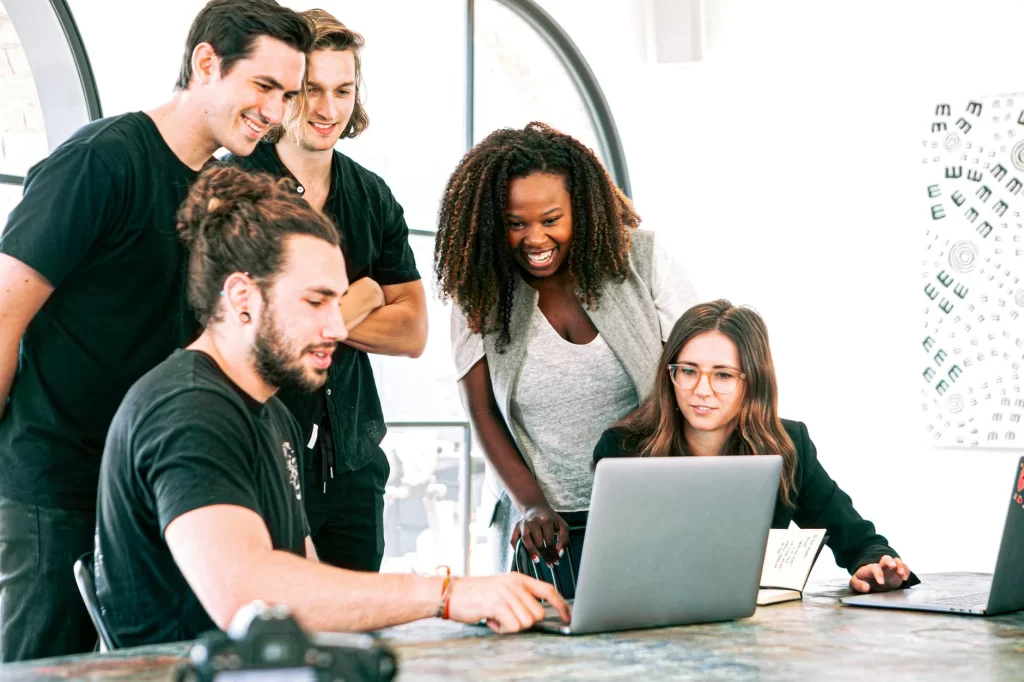 Bookkeeping companies use online systems that help streamline processes and handle everything efficiently. Even though the functionality of the system will vary depending on the package you choose, the bottom line is that both you and the bookkeeping company will be able to access your records at any given moment since these systems are based in the cloud.
With just a touch of a button, you will be able to view your finances, as well as new transactions that have been made. You will be a lot more organized once you have this information in one place. Additionally, these systems typically create backups on a daily basis and your records will be kept organized for years.
4.  Expert Bookkeepers
A bookkeeping company provides expertise and is focused solely on the financial needs of your business. The company is not doing customer service, marketing, or sales work – their only priority is taking care of finances. In order for bookkeepers to stay competitive in today's market, they have to continuously improve their qualifications and skills.
By delegating your bookkeeping operations to a team of people who understand the best practices in the industry and are highly skilled, your job will become a whole lot easier. Choose the outsourcing company wisely, and you can rest assured that your bookkeeping operations are in knowledgeable and trustworthy hands.
Final Thoughts
The key to unlocking success is properly managing your resources. Businesses can greatly take advantage of outsourcing services such as bookkeeping. By outsourcing your bookkeeping operations, your business will be in a better position to scale.
Instead of burying your head in the books, you will be able to stay ahead of your competition. In addition, your employees will focus on core activities that add value to your business and benefit your clients. No matter if you're an established business or you're just starting out, outsourcing your business operations is definitely a thing worth considering.
Read Also:
Sumona
Sumona is a persona, having a colossal interest in writing blogs and other jones of calligraphies. In terms of her professional commitments, she carries out sharing sentient blogs by maintaining top-to-toe SEO aspects. Follow her contributions in RSLOnline and SocialMediaMagazine