A crucial factor in distinguishing your home from others in the real estate market is stunning, clear, and neat photography that presents your property as bright, lively, and appealing to online buyers. By strictly adhering to these straightforward home-staging photography tips, you can expedite the sale of your home and potentially secure the highest possible price in the market.
Set Up The Exterior Of Your Home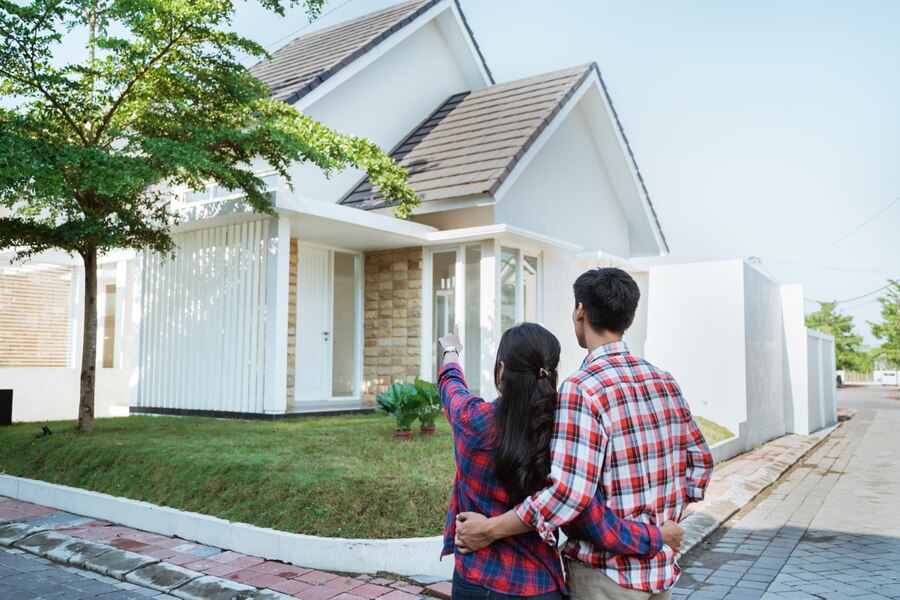 The outside appearance of a house is the initial impression prospective buyers get. It's a preview and a hint of what's inside. If you have a lawn, begin by mowing it. Plant some blooms, prune, trim, and refresh your garden to make it appear vibrant and inviting. Additionally, clear any clutter that may be strewn around.
Remove toys, hoses, gardening equipment, or anything that might divert attention in the photograph. Remove any cars out of the way so that only your home is visible in the images. If you have outdoor furniture, arrange it neatly. Consider purchasing new cushions if necessary. Clean the swimming pool and activate any water features, as they will enhance the photos.
Don't forget to clean the windows and repaint the house's exterior for a fresh look. Once your home's exterior is immaculate, feel free to take numerous photos and videos. Review them and select the ones that best showcase your home.
Make It Inviting
When staging your apartment, condo, house, or office, prioritize style, comfort, and inspiration to attract viewers. In an era where real estate listings like Zillow dominate, the power of imagery cannot be overstated. High-quality photos maximize the impact of your online presence. Creating an inviting atmosphere in your space is akin to brewing a perfect potion; it requires the right mix of elements.
Strive to evoke a sense of warmth and welcome with your decor and staging choices, and you'll likely create an appealing ambiance. Opt for bold yet neutral furniture, paint colors, and art that won't offend the senses. Pay special attention to space management, especially vacant areas. Avoid cluttering spaces with unfit furniture. If you're looking to sell a house, there are companies with taglines that read We buy houses in Philadelphia and can buy your home in cash.
Set Up Lighting
Light, when not harnessed properly, can either make or break your strategy. The time and weather conditions greatly influence the quality of photographs taken in your space. An afternoon sun, for instance, can cast severe shadows around the room, resulting in an overexposed shot with starkly contrasting areas of darkness and brightness, reminiscent of a nuclear fallout.
To mitigate this, identify the optimal time for softer, indirect sunlight both inside and outside your space. Overcast days are ideal for this purpose. Turning on your indoor lights and lamps can also assist in achieving balanced lighting within the room.
Depersonalize And Declutter
While it may seem apparent, homeowners often struggle to recognize their clutter due to familiarity with their surroundings. The first step to effective home staging requires decluttering your space. Even when you believe enough has been done, revisit the task and eliminate as much excess as possible.
Depersonalizing your home might feel tough, but it's beneficial for you in the long run. The goal is to fetch the highest possible price for your property. Homes that bear minimal traces of the current occupants are more appealing to potential buyers.
Store your surplus possessions and make every effort to erase any evidence of pets. A foreign, strong pet odor can be off-putting for potential buyers, especially those without pets who tend to be more sensitive to such smells. Ensure that your home is well-deodorized and clean after your pets.
Refrain from displaying personal or family photos. Home staging creates an environment where potential buyers, especially your target audience, can visualize themselves living. Personal belongings and photos scattered around the house can deter this imagination process. Keep in mind, that prospective buyers are picturing themselves residing in your home.
Stage The Bathroom
In contrast to the other unadorned rooms in your home, the bathroom offers multiple elements to behold. The toilet, shower, bathtub, and sink are all vying for attention, sometimes to their detriment. Each component must be meticulously cleaned, and any water stains on items such as faucets, shower heads, toilet levers, or light fixtures must be addressed before your photoshoot.
Since bathrooms are among your home's smallest spaces, it is beneficial to adopt a minimalist approach when staging them. Hence, it's advised to declutter most items from the countertops and remove the cover from the toilet seat, which merely accentuates the least appealing aspect in the pictures.
You should remove all rugs and bath mats before the photoshoot (and any viewings). Rugs can conceal a large portion of the existing flooring, giving an impression of a smaller space and potentially suggesting hidden damage. The absence of rugs can make a compact space with numerous hard surfaces appear sterile and unwelcoming. To mitigate this, consider adding soft textiles that evoke a luxurious spa-like ambiance.
Stage The Bedroom
When decorating bedrooms for children and teens, it's acceptable to have vibrant bedspreads and decorations, provided the rooms are tidy and clean. In contrast, the master bedroom and any rooms designated as guest rooms should exude a sense of calm and tranquility, encouraging a restful night's sleep. If your bedding is overly bold or patterned, consider replacing it with a solid, neutral duvet cover to prevent it from overwhelming the room.
Next, apply the 60-30-10 design principle to your accent bedding. This principle is based on proportions. One neutral color should constitute 60% of the color scheme in a room. In the context of the bed, this 60% typically refers to the bedspread.
The next step involves introducing 30% of a secondary color that harmonizes with the primary neutral, such as a light blue pillowcase with a cool, white comforter, or a deeper taupe pillowcase to go with a warm, cream-colored comforter.
The final 10% allows for creativity, incorporating splashes of color, texture, or pattern that contrast with the other two colors. For instance, on a pristine, white bed with light blue sheets, introducing a set of black and silver-patterned throw pillows can draw attention to the bed, making it the standout feature of the room in both photographs and during viewings.
Endnote
Capturing high-quality real estate images should ideally be delegated to experts in the field. While you may consider staging and photographing your property, be ready to invest significant energy and time. The process of selling a house involves various challenging aspects, from setting up the house for photoshoots and getting professional-grade pictures to managing negotiations and viewings.
Read Also:
Barsha Bhattacharya
Barsha Bhattacharya is a senior content writing executive. As a marketing enthusiast and professional for the past 4 years, writing is new to Barsha. And she is loving every bit of it. Her niches are marketing, lifestyle, wellness, travel and entertainment. Apart from writing, Barsha loves to travel, binge-watch, research conspiracy theories, Instagram and overthink.