In a world of about 8 billion people, global reach becomes significant to ensure people get basic necessities. Not only for people, but it is also equally important for businesses as well. No business can reach its true potential without catering to the international audience.
Therefore, more and more settled businesses are opting for going international. Every year new businesses appear on the surface of international trade. With time, international presence has become a sign of prosperity for businesses. The market perception of an international business sits way beyond the local one.
According to the Washington International Trade Association, global trade stands at around $25 trillion. The world has seen a significant rise in GDP with an increase in international trade. International trade behaves as a great supporting mechanism for global business operations.
The associated industry to cross-border trade is huge. International trade supports that industry as well. Therefore, the trickle-down impact is very vast. The host country as well the country of origin gain radical benefits from mutual trade.
This business is an array of never-ending challenges and problems. International business always has another cherry on the top. Controlling an international business is trickier and more complex. It involves more stakeholders, culture shifts, and variable market dynamics.
Launching an international business is, therefore, a huge challenge. It requires proper planning. In case you have been trying to strategize an international business, this article can help you. It mentions a step-by-step guide to planning an international business expansion.
International Trade Laws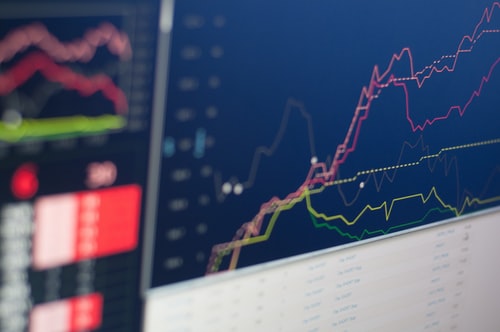 A wide collection of international laws governs global trade. Every country has its own set of guidelines to overlook international business. You would certainly not want to face customs brokerage penalties, heavy duties, or material detentions unnecessarily.
Following these laws saves you from unnecessary financial and legal problems. Moreover, abiding by the law also provides your business with a positive market perception.
A blessing in disguise for international business is also these laws. Sometimes the laws of the host country are less stringent than the laws of the country of origin. It provides businesses more width to operate with higher ease. Despite that, you would never want your business to face problems once settled. Legal issues are the most common cause hindering international business.
Proper Strategizing
Every business, no matter what scale it is at, requires scrupulous planning and strategies. Every business function is a strategy on its own. However, when planning to expand it internationally, the due diligence must be exponentially higher.
The nuances of a foreign market can be never-ending. The market dynamics can be entirely different, and customer preferences may differ a lot. Therefore, it demands very well-thought-out strategies to tackle all these international business issues.
Making a strategy for an international expansion is a double-edged sword. You must incorporate all your existing strengths while considering the local business environment. Your strength might not be as useful in local markets as in existing markets. Moreover, determining the right country for international expansion is the most significant aspect of strategizing.
Thorough Market Research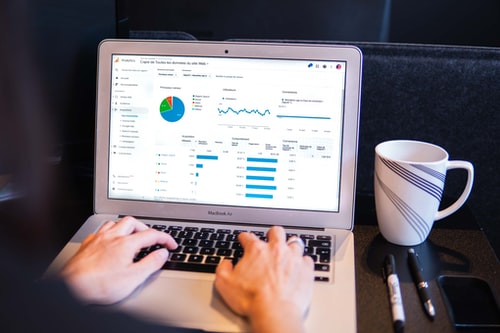 Choosing a country to expand is just half the work. Market research helps in choosing the country too. However, once chosen, the research enters the real stage. Now you must thoroughly read the market you plan to expand to.
Your entire business operations will depend on that research. Your market research should fall into four different domains. Firstly, you must perform a product gap analysis. It will give you a clear picture of the current availability of products in the market. You will get to know the best performing as well as the worst-performing products.
Then you should study market segmentation to identify your target audience. After that, you need to perform a detailed analysis of the competition. You can carry out a thorough SWOT analysis. It will help you understand market positioning and determine the right spot for you. You should also research the potential of the target market, market size, the trend to expand or contract, future prospects, and expected ROI.
Tomedes, a translation company that's certified for public and private institutions assists with market research and provide insights on how to best approach target customers. It makes your content feel like it was made for your local audience rather than in some corporate office far away. Implementing a strategy like this requires a deep understanding of local markets and the ability to offer localized content at scale. Visit their page to learn more about multilingual solutions for your business.
The Right Business Model
Entering a new country requires coordinating with numerous stakeholders in the host country. Therefore, choosing the right business model is crucial to streamline that coordination in the right balance. Different companies acquire smaller working units in host countries and transform them as per their operational orientation. Mergers and Acquisitions have been largely common modes of expanding internationally.
Choosing the right business model sketched out the business scale you will operate in the host country. It defines whether you will have the first or the second mover advantages. In case your market offering can have a sensitive impact on the audience.
It is always preferable to get into a partnership with a local organization. They will bring cultural understanding, local market grip, and administrative excellence to appropriately convey messages to the audience.
International business expansion can take your business to the skies of success. However, if expanded without proper planning and strategy, it can crumble your existing business machinery as well. Even multi-billionaire business giants failed their international voyages because of improper planning and strategies. Discussed above are some of the basic steps that can help you devise a strong international business expansion plan.
Read Also: