Should you spend more time on marketing or spend it in optimizing your online campaign? To succeed in online marketing campaigns, one thing must be very clear that marketing plays a secondary role in optimization. How well these functions orchestrate determines how much successful the campaign is.
Marketing has provided the infrastructure on which you base your SEO campaign. But, marketing cannot take you any farther in making business happen. For raking revenue, you have to do a good job of search engine optimization.
Again, when you turn to optimization, you face the dilemma of choosing between building traffic and conversions as you are unable to decide which to give more importance. If you look carefully into the two elements, you will observe that unless you have the traffic you cannot think about business, but to make business happen you have to be more attentive to conversion.
Unless you can convert traffic, you simply score a clear no matter how big the traffic volume might be. Conversion rate optimization is also dependant on user engagement. Provide them with the core benefits of your company, and it will ultimately lead to conversion. It is one of the major tactics of some renowned digital marketing companies.
Therefore, you have to give more efforts in converting traffic.  The crux of the discussion is that you have to devote more time to optimize the site for conversion and less time in marketing. To know how to make efficient conversions, you have to go through the remaining part of this article.
1. Take it easy and have the right attitude
Anything that you want to achieve desperately in life needs a calm and calculated approach because trying too hard and showing the desperation in your efforts can be counter-productive. You need to have the right attitude to achieve the target, and it is much more in the mindset than what you do. According to some experts, treating every page as your landing page at first is the right way you can trigger conversion rate optimization.
Talk to any SEO Company, and they will vouch for it because they have experienced it during conversions. You need a high level of dedication in what you want to achieve and have a strong focus on it.  The goals of conversion must be there in your blood so that you eat, sleep and live it, as it becomes a part of your life. Be methodical in planning and executing the optimization campaign but never get obsessed with it.  Avoid getting overboard in your efforts of conversion but make sure that all actions point to it. Include conversion in your long-term strategy and build it brick by brick.
2. Present the right content
If you put conversion at the top of the pyramid then just below it is traffic and viewer engagement and at the base is quality content. Unless you can generate content that the audience likes, you cannot chart your way to conversion. Quality content has immense powers to make higher conversions, and conversely, poor content can do as much damage.
To begin with, get as much familiar with your audience as possible so that you know them just like your friends. You know what they like and what turns them off. You also come to know about their behavior patterns.
All these information help you to determine what will be the right content that can make the audience happy. Once you can do it, you are confident of winning them over by serving content that delights them. Better customer experience is also one of the ways for conversion rate optimization.
You will be able to decide about the right way of presenting the content that the audience will like – in the form of podcast or blogs. Content must be relevant to the public, or else they will lose interest. The length of the content is also important because longer content generates more traffic.
3. Map the business process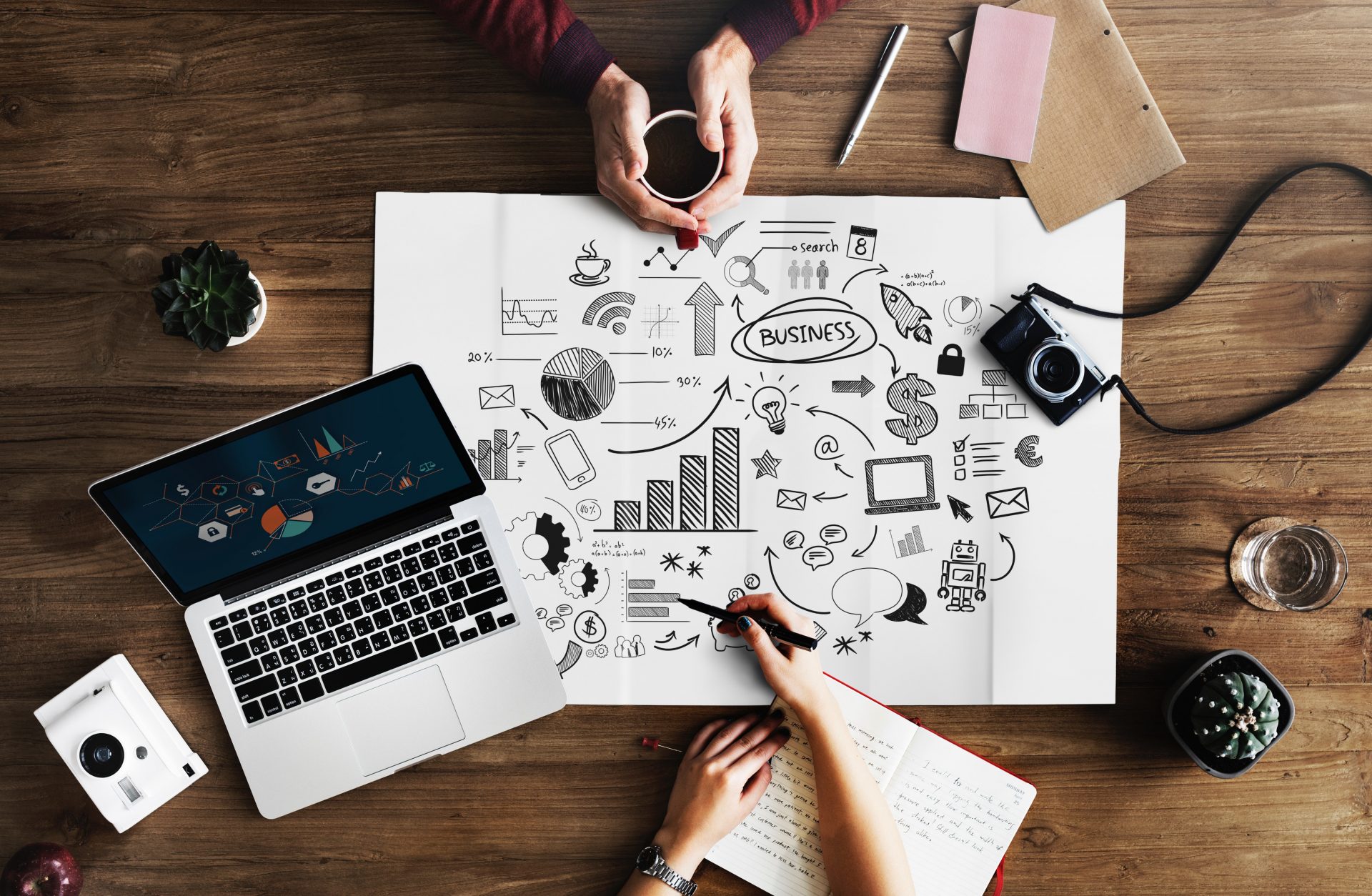 By loving the content, readers are encouraged to take the next step towards conversion. It is your responsibility to set the stage for readers to make a move in the right direction.  Content has opened the doors for you, and now you must hold the hands of readers and lead them towards conversion.
Chart out the business process very well on the website so that it is easy to take the step that completes the process of conversion. If you find that conversions are lower despite heavy traffic, it might be that something is lacking in the business process layout.
Ensure that you have mapped the business process steps authentically on the website. The professionals at Rankingbyseo.com will tell you about incorporating a call to action and offers in your content that accelerates conversion.
4. Call to action
It might sound elementary but has to be repeatedly said – do not miss to highlight the call to action in the content.  Make the call to action interesting by incorporating a particular product or service.
If it relates to content marketing, mention it in the call to action. If you are dealing in e-books, state it in the call to action. Never make a call to measures dull as it will defeat its purpose of driving readers towards conversion.
5. Make offers irresistible
Readers are always on the lookout for more value from content, and one way of adding value to it is by including some offer in the content. The offer that you make must be in line with what the audience wants and very accurate.
It should not be something, valuable but not relevant. To achieve it you must read the mind of the public to figure out what to offer.  Whether it is a tutorial, how to do guide or e-book, spell it out precisely so that the audience knows what they are getting. Offers do not create conversions directly but ensure more engagement that leads to conversion.
6. Use pop-ups
Pop-ups have a high power of conversion, but you must use it with careful consideration to make sure that it does not become excessive. Pops ups are often annoying, but it depends on how you use it.
Conversions get a great boost when you use triggered pop-ups. Exit intent pop-ups also work well if used intelligently., as they enhance the customer experience by landing page optimization.
Paying attention to what your traffic is doing is more important because the real value lies in converting it. Work hard to build traffic but work even harder for conversions because it brings in revenue. Also, leave a comment in the comment section below and let us know whether this article was helpful to you or not.
Read Also: 
mashum.mollah
Mashum Mollah is a tech entrepreneur by profession and passionate blogger by heart. He is on a mission to help small businesses grow online. He shares his journey, insights and experiences in this blog. If you are an entrepreneur, digital marketing professional, or simply an info-holic, then this blog is for you. Follow him on Instagram, Twitter & LinkedIn