Effective communication is essential for corporate success.
Businesses typically have a lot of moving parts, all of which are supposed to work together to produce desirable outcomes.
Also, the ultimate goal of any enterprise is to generate a profit. However, to achieve this, the moving parts must effectively communicate with one another.
Why Are Communication Tools Important?
A business typically has several distinct functions. Finance, operations, marketing, human resources, legal, and production are a few examples. They all have their departmental and functional goals and objectives.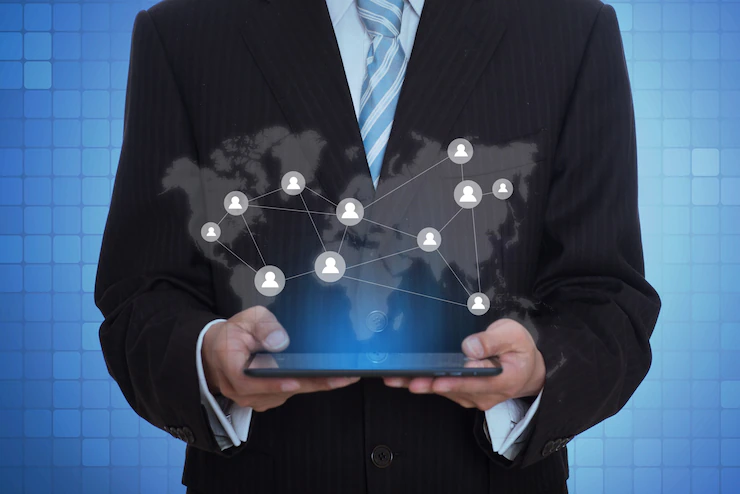 However, they are all guided by the same corporate goal and strive to achieve this goal cohesively. As a result, no function can work independently because one function's output may affect another's productivity.
For example, if the marketing team wants their campaign budget approved, their proposal must almost certainly go through the financial department. Therefore, internal communications must be well optimized for that proposal to be processed efficiently.
Additionally, keep in mind that a company exists to serve its clients. Without customers, a company isn't worth much.
Therefore, a company must consistently communicate with its clients to attend to their inquiries and concerns adequately, thus enabling them to provide excellent customer service.
Whether you're communicating through a phone, website, e-mail, or letters, customers still expect good customer service. Remember that customers value responsiveness and proactivity.
Note that communication entails the transfer of information from one person to another. Communication tools facilitate this exchange.
For example, virtual phone systems like Call Cowboy enable businesses to provide excellent customer service by streamlining communication with clients.
Likewise, your company's communication tools should be capable of successfully disseminating information to customers and internal staff. Consequently, having the appropriate internal and external communication tools is crucial.
Moreover, since every organization has different needs, the communication tools they choose to deploy will vary. There are numerous solutions available, so there isn't a one-size-fits-all option.
A company might choose a generalized solution, but it may not be as effective as more specialized ones. Nevertheless, here's a guide on choosing the right communication tools for your business.
Categories of Communication Tools To Consider
Most communication tools tend to have one or a few main features. These features are integrated within one communication system or solution.
Here are two examples of communication tools that are relevant for most businesses.
1. Private and Group Messaging Chat Tools
Employees and project teams must have appropriate communication tools to facilitate collaboration.
As mentioned earlier, effective employee communication is essential for any business. Employees can discuss work-related issues via messaging chat with ease.
These tools allow teams to communicate with each other in a timely manner so that work can be completed more efficiently. They also enable managers to track progress on deadlines.
Messaging tools are more efficient because the user interface is usually more user-friendly and easier to navigate than emails. Since remote working is commonplace, many businesses are also increasingly using these tools.
Furthermore, every department or function should ideally have its own 'spaces' where they can share pertinent information.
Without spaces like this, it could be difficult for a department head to share information or receive feedback from subordinates.
So, you need a space wherein members can share crucial information, documents, and other relevant content without overwhelming inboxes.
2. Task Management Tools
Task management tools help a business track or monitor its tasks more closely. This tool can help to assign and monitor the progress of tasks.
A communication system integrated with robust task management tools can drastically improve the efficiency with which your employees do their jobs.
This system clarifies what tasks employees are expected to do and removes any confusion about the deadlines and expectations of a project.
How To Choose The Right Communication Tools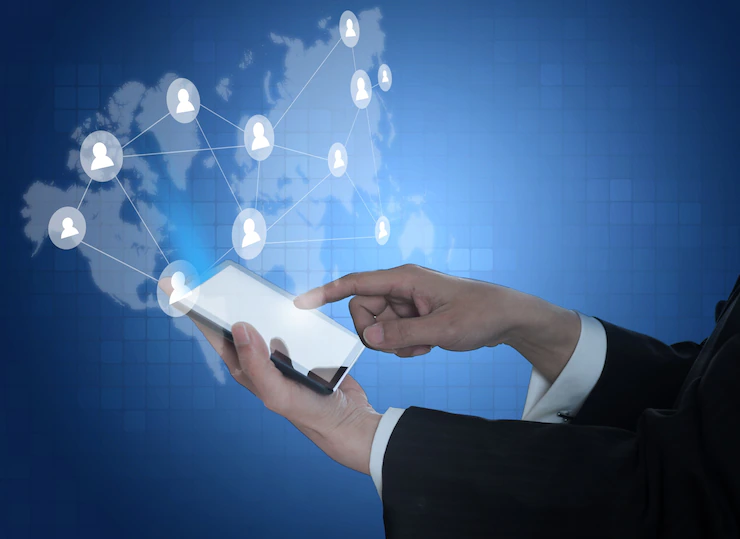 1. Look For An All-Encompassing Solution
Most businesses now have a communication system in place. Companies typically need to use multiple pieces of software to complete their tasks. While nothing is wrong with that, switching between applications can be time-consuming.
As a result, you'd prefer communication software that includes all the tools you'll need in one place. For example, messaging, file sharing, and video calling should all be included in a single solution.
Remember that while most solutions include various tools, some will be better suited for text messaging while others may be more suited for video conversations.
Select the solution that has the most features pertinent to your organization's communication requirements.
2. Choose a Solution With Tools That Your Team Will Enjoy Using
If you're going to invest in a communication tool, you might as well make sure your team enjoys using it.
Your crew is likely to be technologically competent. As a result, it would be favorable if you invested in sophisticated solutions to the best of your ability. Involve your team in selecting the best communication tools for your company.
Furthermore, remember that they'll be using this system most of the time, so you must ensure that it is user-friendly and has all the necessary functions to help employees become more productive.
You also want your system to be intuitive and straightforward to use. This allows employees to grasp how a system operates immediately. Therefore, you spend less time and money on training.
3. Consider Scalability
The pursuit of expansion is the best bet any company can make. Any communication solution that you choose, especially one that costs a lot of money, should be able to handle an increase in the number of customers your business serves.
As your company expands, so does the number of clients and the workload that your team must manage. Additionally, you might need to employ more personnel in particular departments or roles.
Therefore, growth can overwhelm your current communication channels. As a result, you must carefully consider the scalability of the communication solution. The future is equally important as the present.
Consequently, you want to invest in a tool that will grow with your business. Since you won't need to retrain your staff frequently, you can move this technology to the next stage of your company's growth much more easily.
4. Consider Customer Support
No matter how well your system is put together and how knowledgeable your staff is, there may come a point when the communication tool you purchase develops technical issues that your team can't resolve.
It would be helpful in this situation to have dependable internal customer support services from the software or system provider to aid in problem-solving.
You can contact the customer support team for assistance if the system malfunctions outside regular business hours. Or, better yet, they may be able to resolve the issue for you remotely.
This makes having customer support a good idea. Therefore, you must look for a communication tool with around-the-clock customer support.
5. Consider The Main Features
As alluded to previously, realize that not every communication tool will possess all the right features. For example, not all tools are flexible enough to have integration features with other applications.
Depending on your needs, the industry you operate in, and your corporate goals, you'll need certain features to be present, even more than others. So, you must think deeply about which features you need and those you can live without.
The features of a system determine whether it's the right one for your business. The idea is that you want to get value for your money. So ideally, you want a communication tool with as many relevant features as possible. But then again, the choice is ultimately yours.
Other Factors To Consider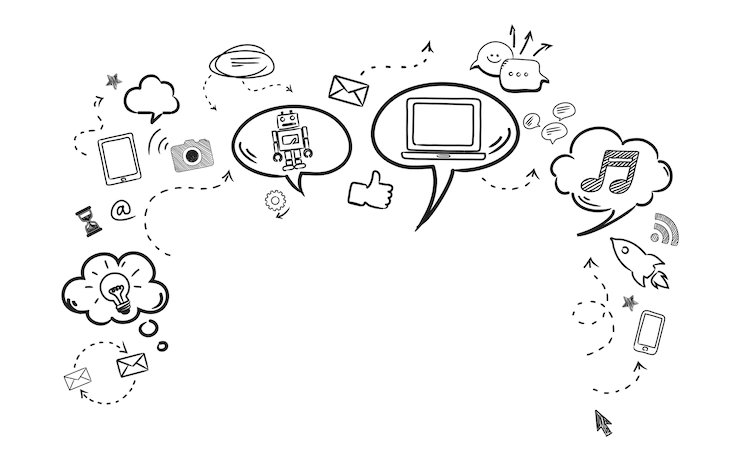 1. Number Of People or Company Size
Consider how many individuals will use the communication tool when making your decision.
For instance, if your business is relatively small, you might not need to spend money on pricey communications solutions. A more all-encompassing and manageable option could be more appropriate.
However, if many people use the system, your company may need to implement more advanced communications tools. Remember that a system that works for five individuals may not necessarily function for 200 employees.
2. Type of Communication Medium
Think about the medium you wish to use when choosing your communication tools. Ask yourself whether you will communicate verbally, visually, or both?
Will text messages and emails be sufficient as your primary forms of communication, or would you also require audio and video? Do you anticipate ever having to create a PowerPoint or presentation?
Mind you, there are various tools to choose from. But certain tools are superior to others at specific functions. Therefore, you must choose based on what your business needs.
3. Volume of Information
The whole point of using communication tools is to make information sharing more efficient. So, if you want to communicate via text, it should ideally not be too long.
Texting and messaging platforms are ideal for sharing short, concise bits of information.
However, if you need to share a lot of information, it may be better to host a virtual meeting or communicate via audio calls or voice notes.
For example, scheduling a virtual meeting with your team for 20 minutes is preferable to sharing a 35-page briefing that would take two hours to complete on short notice.
4. Frequency Of Communication
The frequency with which you communicate influences which tool you should use. Team members, for example, may need to communicate several times daily.
Managers may be required to communicate with their teams weekly. However, you may need to provide shareholders with firm updates quarterly.
All of these situations necessitate the use of different communication channels and tools. So, team members who communicate frequently may benefit from a workplace chat.
However, the manager must host a weekly virtual meeting without fail to receive a briefing on everything that occurred in the shortest possible time.
5. Need For Reciprocation
Determine if you require a communication solution that allows for one-way communication, two-way communication, or both. One-way communication is much more straightforward. In contrast, two-way communication requires reciprocation.
6. Budget and Cost Effectiveness 
You must stay within your budget while weighing your options, even if it means settling for something less than you had hoped for. This is crucial for small firms because acquiring advanced communication equipment can be expensive.
Keep in mind that pricey does not always translate into better or best. There are reliable, high-caliber, and reasonably priced communication software available that might meet your particular requirements.
Besides, there's no need to spend money on a communication system you don't require. So, keep in mind that the ideal solution isn't always the most expensive one.
7. Privacy and Security
For any modern organization, secure communications are a necessity. Every company should take information security and privacy seriously. It's best to keep internal conversations confidential.
Cybercrime is, unfortunately, becoming more prevalent. Hackers are on the hunt for confidential corporate data. Therefore, they're now employing sophisticated techniques to steal sensitive company data. As a result, companies cannot afford to have unsecure communication channels.
Therefore, consider security features before investing in a communication tool or software. You should be able to restrict who has access to sensitive information thanks to several security measures.
With a video conferencing system, for instance, you ought to be able to prevent participants from recording the session.
Besides, you don't want confidential audio calls to get leaked to the public or competitors. Therefore, security is crucial. Instead, use a more secure channel, like email, if you wish to communicate sensitive information.
Conclusion
Every business is different. Therefore, all businesses have unique communication needs. When looking for communication tools, ideally, you want to look for those that complement your business in every way.
These are tools that make your business processes better or more efficient. Remember that while there are many options to choose from on the market, the one you should go for should meet your needs.
Finding the right solution is essential because effective communication is imperative if you want your business to succeed. The wrong tools can slow you down. So, if you want to upgrade your current system, take your time to firstly conduct a system audit to see which areas could be improved.
There are many things to consider, some of which have been detailed above. After that, establish your current requirements and invest in the right system for your business.
If you're not sure, you can consult with an IT expert who can help you conduct an audit and provide possible solutions.
Additionals
Sumona
Sumona is a persona, having a colossal interest in writing blogs and other jones of calligraphies. In terms of her professional commitments, she carries out sharing sentient blogs by maintaining top-to-toe SEO aspects. Follow her contributions in RSLOnline and SocialMediaMagazine