Hiring an accountant is a big decision for small business owners. It can be difficult to know where to start, what questions to ask, and who is the best fit for your business.
In this blog post, we will provide you with some advice on how to hire an accountant for your small business.
13 Best Advice On Hiring An Accountant For Your Small Business
We will discuss the different types of accountants, what services they offer, and how to find the right one for your small business accounting.
Let's get started!
Overview: 
The Role Of An Accountant
Advisory services
Record keeping
Auditing services
Hiring The Right Accountant
Certifications
Industry expertise
Complexity
Attention to detail
Trustworthiness
Communication skills
Flexibility
Choosing the Right Accountant
1. The Role Of An Accountant
When it comes to small businesses, there are a lot of different hats that need to be worn in order for the business to succeed. One of the most important roles in a small business is that of the accountant.
An accountant is responsible for overseeing the financial health of the company and ensuring that all financial transactions are recorded and filed appropriately.
2. Advisory Services
When hiring an accountant for your small business, it is important to find one that can provide you with the advisory services you need. An accountant with advisory experience can help you make smart financial decisions for your company and guide you through complex tax laws.
When interviewing potential candidates, be sure to ask them about their experience providing advisory services to small businesses.
3. Record Keeping
One of the most important functions of an accountant is to ensure your small business bookkeeping is keeping accurate financial records.
They can help you set up a bookkeeping system that is both efficient and effective, as well as help you track your expenses and income. This information is essential for making sound financial decisions for your business.
4. Auditing Services
An audit is a comprehensive review of a company's financial statements and records. It can help identify any potential financial problems or areas where improvements can be made. When hiring an accountant for your small business, be sure to ask about their experience with auditing services.
You want to make sure that they are familiar with the process and can help you identify any potential problems.
5. Hiring The Right Accountant
When it comes to hiring an accountant for you, there are a few things you need to keep in mind. The most important thing is to find someone who is qualified and experienced in small business accounting.
You don't want to hire someone who is only familiar with personal accounting, as they may not be familiar with the specific tax laws and regulations that apply to small businesses.
6. Certifications
Certifications are important for small business accountants. They show that the accountant has the knowledge and skills necessary to provide quality services to small businesses.
The most common certifications for accountants are certified public accountant (CPA), certified management accountant (CMA), and certified financial planner (CFP).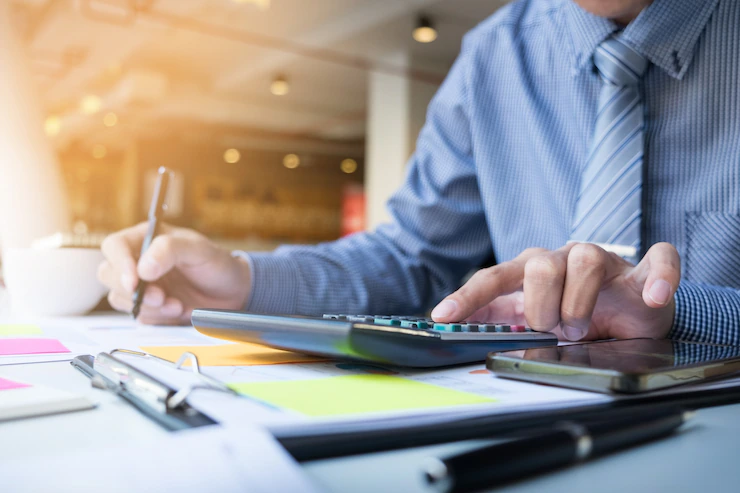 7. Industry Expertise
An accountant with experience in your industry will have a better understanding of the challenges and opportunities that you face, which can help them provide more accurate advice and guidance.
Like the grants for small businesses, industry expertise is also essential for achieving the right business target.
8. Complexity
The term complexity has multiple definitions, but in the business world, it usually refers to the number of different tasks a person or team is responsible for. The best small business CRM is always going to minimize the financial complexity of your business.
In general, the more complex a job is, the higher the salary will be. This is because there are more things that can go wrong and more potential for errors.
9. Attention To Detail
It is one of the most important qualities to look for when hiring an accountant for your small business.
Make sure to ask the accountant about their attention to detail and how they would go about handling your specific accounting needs.
10. Trustworthiness
When hiring an accountant for your small business, it is important to find someone you can trust. An accountant will have access to your financial information and may be in a position to suggest changes to your business that could result in increased profits.
Therefore, it is essential to find an accountant who you feel comfortable working with and who you can trust to give you honest and accurate advice.
11. Communication Skills
An accountant who can communicate effectively will be able to help you understand your financial statements and provide advice on how to improve your business's finances.
They also are able to build a good working relationship with you and your employees. This is important because you need to be able to trust your accountant and feel comfortable discussing sensitive financial information with them.
12. Flexibility
When looking for an accountant, small business owners should look for one who is flexible. The accountant should be able to work with the small business owner to come up with a plan that best suits the company's needs.
The accountant should also be able to adjust as the small business grows and changes.
13. Choosing The Right Accountant
When it comes to small businesses, accounting can be one of the most daunting and important tasks. Not only do small business owners need to keep track of their own finances, but they also have to ensure that their books are in order in case of an audit.
This is why it's important to find the right accountant for your small business.
Wrapping It Up:
Every small business requires a streamlined operation. And for making your business grow, accountancy management is pretty essential. Now many accountancy tools are also available for small business financial management. So you can apply these tips and streamline your small business accountancy works.
Additionals:
Sumona
Sumona is a persona, having a colossal interest in writing blogs and other jones of calligraphies. In terms of her professional commitments, she carries out sharing sentient blogs by maintaining top-to-toe SEO aspects. Follow her contributions in RSLOnline and SocialMediaMagazine