Did you know that more than 70& of all U.S. freight is delivered through trucks?
This goes to show that there is a demand for trucking services. Before you start your own company, it's important to know that there are plenty of factors to consider, like writing a business plan, buying equipment, selecting insurance, applying for a small business loan, and more.
Here Are Simple Steps To Help You Start A Trucking Company:
In this article, we've created a quick guide on how to start a trucking business.
Step 1: Write a Detailed Business Plan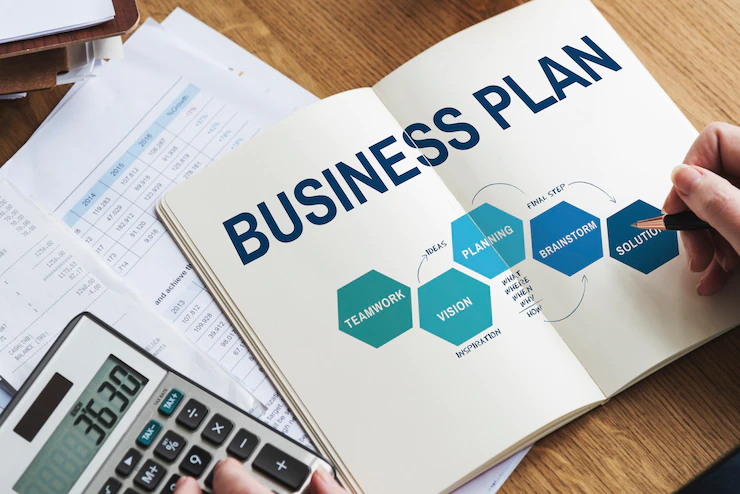 Many small businesses fail to realize the importance of a detailed business plan. This is especially true for trucking companies since operating a trucking company seems pretty straightforward. But writing a business plan helps you focus on your company's growth.
A good business plan outlines your products or services, market analysis, executive summary, marketing strategy, financial planning and forecasts, and budgeting.
When business owners open their doors to the public, they often get caught up with getting the business up and running. In this case, you won't have time to refocus on your strategies. Having a business plan allows you to build your trucking company in line with your goals and objectives.
Business plans are also a crucial aspect of business loan applications. Lenders want to know what they're investing in, so they often require a business plan along with your application.
Step 2: Establish Your Company as a Legal Entity
Establishing your trucking company as a properly structure corporation or an LLC separates your personal and business assets. Additionally, you can protect your personal property and benefit from other legal, tax, and business advantages.
Here's what you need to do:
Work with a registered agent. A registered agent communicates with businesses on behalf of the state and appointing one is also required by law in most areas. The agent should have a physical address instead of a P.O. box to sign and receive legal documents during business hours. It's also important that the agents you work with can be easily accessible. If you miss a delivery, this could negatively affect your company's good standing with the state, or they could file a lawsuit against you without you knowing.
Get an Employer Identification Number (EIN) to open a business bank account. An EIN is somewhat similar to a social security number; the only difference is that an EIN is for your business. You'll need your EIN to open a business bank account and you'll also need this number for all tax filings for your business.
Step 3: Get Business Licenses, Insurance, and Permits
Here are some of the documents you need to ensure that your trucking company is operating legally:
A. Business Licenses and Permits
When running a trucking company, you're often faced with challenges and liabilities, such as government regulations, environmental issues, tolls, and more. It's necessary that you obtain all the necessary licenses, permits, and insurance to operate in your area.
Most states (if not all) require trucking companies to secure a business license if you plan to headquarter your company within your area of operation. You need to get these licenses and policies before your first shipment goes out the door
You also need to secure an International Registration Plan license if you plan on crossing state lines and your truck is around 26,000 pounds. This license allows you to use your truck throughout the country and even in some Canadian provinces.
Keep in mind that regulations vary depending on which state you plan to operate in. Do your research and check your state's guidelines to find out the licenses and permits needed to run your business.
B. Business Insurance Policies
You'll need to purchase several types of business insurance policies to protect your business, such as cargo insurance, liability insurance, physical damage insurance, and bobtail.
Choosing the right type of insurance and ensuring that you're fully compliant with your business requirements can be confusing. It's a good idea to consult with a small business attorney with experience working with trucking companies.
Their industry knowledge ensures that you comply with the legal requirements before you start your business.
Step 4: Purchase or Lease Equipment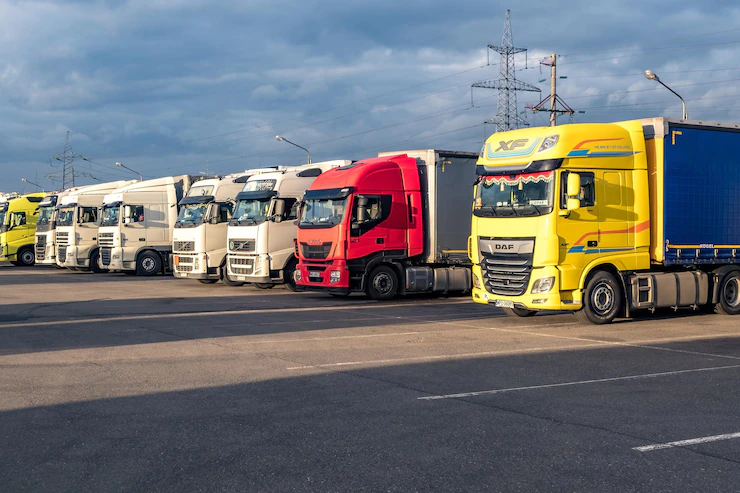 Your trucking company heavily relies on the equipment you're using – i.e., your trucks. It's important to select the right equipment for your trucking company.
Here are the following factors your need to consider:
What are you planning to transport? Cars? Furniture? Perishable items? For instance, if you're delivering perishable goods, you might want to buy a truck with a refrigerated compartment.
Once you know what you need, the next step is to consider which option is better for your business – buying or leasing vehicles.
Buying equipment is usually cheaper throughout the life of your truck, but you may need to shell out a significant amount upfront. On the other hand, leasing requires less cash so you don't have to dip into your working capital.
Purchasing vehicles gives you more flexibility and you can alter or sell it when needed. Leasing provides more options if you want to use the latest, cutting-edge equipment.
The decision comes down to your goals and objectives as a business owner. Evaluate your business to see what works best for your trucking company. You can also do additional research and use your network.
Connect with professional truck drivers or truck company owners and see how they navigated the transition to owner-operator. Compare your options before making a decision.
Step 5: Keep Your Financing in Order – Track Income and Expenses
Running a successful trucking company takes more than outstanding driving skills. Another factor that affects your operation is effectively tracking income and expenses.
This is important for transportation companies because payments are often received weeks or months after you've transported the goods. This makes it difficult to track income and expenses while you're on the road.
Here are some accounting best practices you need to know to avoid common accounting pitfalls:
Always keep your business and personal finances separate. In this way, it'll be easier for you to calculate taxes and apply tax deductions, maximizing your profit.
Use bookkeeping software or hire a bookkeeper/accountant. Accounting software like QuickBooks or Xero can make income and expense tracking easier for small business owners. If finances allow, you can also hire a bookkeeper to help you with your finances.
Create a system on how and when your clients should pay you. Most transportation invoices provide for payment 30, 60, or 90 days after delivery. You should also decide on the mode of payment before you start your business.
Maintain records of business expenses. It can be tempting to put off expense tracking, but it's wise to keep a file of your invoices, receipts, and check stubs and track them as they come.
Step 6: Secure a Trucking Business Financing
Buying one commercial truck is expensive, let alone buying five more and starting an entire trucking company.
You'll likely need additional working capital to get your trucking business up and running. There are several loan options for truck owner-operators, including SBA loans, business lines of credit, business credit cards, and even personal loans.
But the question is, how much does it cost to start a trucking company?
The trucking industry can be profitable since there's always demand. However, you do need a significant amount of money to start one as, on average, a commercial truck costs $80,000. You also need working capital to keep your trucks moving at peak performance.
Aside from buying trucks, you'll also want to consider the following expenses:
Permits and licenses
Insurance
Registration and other necessary paperwork
Truck maintenance and repair fees
Accounting and invoicing software
Utility costs if you have a back office
Working capital for day-to-day operations
These expenses can quickly add up, so starting a trucking business without enough cash, you won't get to establish your business. It's best to apply for additional funding to make your business a reality.
According to the Small Business Administration, trucking and transport companies take out an average loan size of $106,000 between 2006 and 2015.
Step 7: Find Freight to Transport and Grow Your Business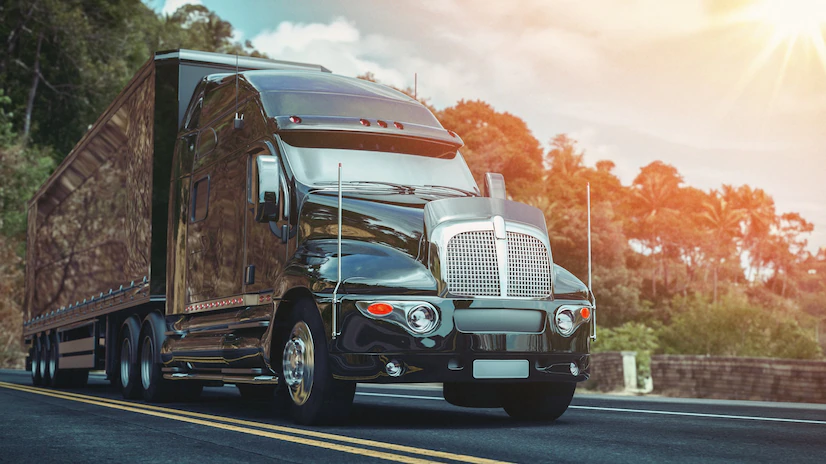 You need to find freight to transport when you start your trucking company. Use load boards to find your first few customers. Another to build your business is to market your company and network with potential customers.
Attend trade shows, do research on social media (Facebook and LinkedIn), contact local shippers, and meet potential customers.
You might want to outsource or delegate administrative tasks so you can focus on what you do best – growing your trucking company.
Step 8: Stay Compliant
As a trucking business owner, you need to stay compliant and up-to-date on time-sensitive requirements, such as the IFTA's quarterly tax returns or multi-year renewals for CDLs.
If you don't keep up with these deliverables, you can get penalized or affect your reputation. In extreme cases, the state can revoke your LLC's or corporation's existence.
What's Next? Start Your Own Trucking Company Soon!
Starting your own trucking company can seem overwhelming. Hopefully, this quick guide gave you an idea of what you need to do. The steps are not too different from starting a small business in any other niche.
Equipment purchases may be higher for trucking companies, and finding competent drivers and employees can be more competitive. With the right business plan in place, insurance, permits, licenses, and financing, you can turn your dream of starting a trucking business into a reality in no time.
Read Also:
Arnab Dey
Arnab is a passionate blogger. He shares sentient blogs on topics like current affairs, business, lifestyle, health, etc. To get more of his contributions, follow Smart Business Daily.