Online notarization has had a profound effect on the real estate market in Texas in recent years. This new method of notarizing papers has revolutionized the real estate sector, making the process easier, faster, and more accessible for all parties involved.
The real estate industry in Texas has benefited greatly from the introduction of online notarization since it streamlines the process of notarizing mortgages, deeds, and other transactions pertaining to real estate.
Facilitating real estate deals with ease and availability
By providing a quick and easy means to notarize papers necessary for real estate transactions, online notarization has changed the face of the Texas real estate market.
Traditional notarization procedures often include making personal meetings with notaries, which may be time-consuming and inconvenient, particularly if the parties involved are in different regions of the state or nation. Notarizing a document remotely allows for more convenience and adaptability.
The ease of use for all parties is a major benefit of online notarization for real estate transactions. Options available to buyers, sellers, real estate brokers, and lenders now are:
Connecting with a licensed online notary public using the Texas notary application online.
Completing secure notarization procedure.
Signing papers digitally.
This removes the requirement for parties to meet in person and makes it possible for them to execute transactions from their own homes or places of business, anywhere in Texas or even outside its borders.
As an added bonus, digital notarization makes the notary's services more accessible, especially for people who have trouble getting to a physical location. All parties, including those with mobility issues, will have equal opportunity to complete real estate transactions thanks to remote notarization services. Notarizing a mortgage, deed, or real estate-related transaction electronically in Texas is not only convenient and secure but also fully compliant with all applicable state and federal requirements.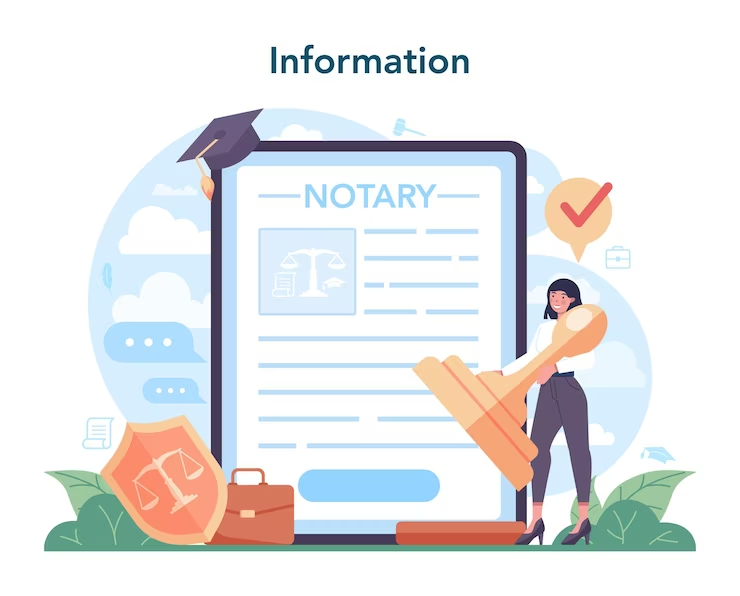 Raising standards of safety and compliance
Electronic notarization in Texas places a premium on safety and regulation. To ensure that all papers created via the notarization process are legally binding, the state has enacted strict rules and technological protections, particularly in the realm of real estate transactions.
Online notarization relies heavily on identity verification. Virtual notaries in Texas must use a safe and trustworthy method to confirm the signer's identity, which often involves more than one form of identification. Real estate transactions are safer from fraud or identity theft thanks to this rigorous authentication procedure, which verifies that all parties to an online notarization are who they say they are.
In addition, online notarization uses advanced encryption and data security techniques to defend against the disclosure of private information in the course of the signing of real estate documents.
Notaries public who work online in Texas recognize the critical need to protect the privacy of their client's financial and real estate documents.
The Texas Notary Public Act and the Uniform Electronic Transactions Act establish the legal basis for online notarization in Texas. These statutes provide the groundwork for online notarization, guaranteeing the same level of legal force and effect for documents notarized in electronic form as for those notarized in person.
Read Also:
Mony Shah
With an adept skill of curating content on multiple genres, Mony has harnessed success as a Content Writer quickly. Find her sharing profound thoughts and opinions on business, finance and tech niches.