Statistics reveal that there is an increasing demand for mobile phones, as well as, mobile applications. However, programmers must pay attention to the fact that the quality of mobile applications must not suffer because of the increasing number of users.
Mobile app developers must make sure that the mobile apps developed by them are easy to use, desired very much by the users, and are quite easy to use. Here are some of the key areas all mobile app developers must concentrate on before coming up with their mobile apps. Always remember that the top features should be highlighted as well as the call outs and the offers should be flashed out in the right places with right responsiveness.
However, it is mandatory that you do thorough research on the mobile app development company and see which company can understand your product better. Execution and final operation of the app depends on a lot on how it is manufactured.
Here are some things to known on mobile app development before getting one done:
Intensive Market Research:
Before initiating the mobile app development process, it is mandatory to do adequate market research. It is very important to do thorough market research for getting proper insights about all your existing and potential competitors, their weaknesses and strengths, their policies and strategies.
This seems to be a vital piece of information because you could then avoid all the mistakes made by your competitors. You will also have to have a keen eye on what your target audience prefers and what they don't. Based on this research, you will know how to promote your business online, and how to do mobile app development on your brand.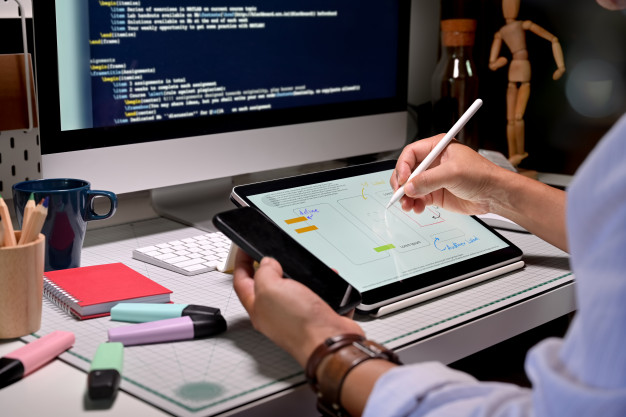 You should never overlook customer reviews. These reviews would be helping you in getting a proper understanding of the users' likes and dislikes regarding a specific kind of app. You must take note and understand clearly the weak spots and attempt resolving those issues in your mobile app. This kind of strategy could be a great way of snatching away customers from your competitors.
Specialize in One Platform:
You must become an expert on one platform. It is always better to launch your mobile app on just one platform initially. You must become fully conversant with that specific platform first and after gaining complete mastery and expertise in that platform; you could consider launching your mobile application on multiple platforms.
Seek advice from experts of mobile app development in Mumbai. Some of the best mobile app development services are given by the top companies in Mumbai. Plus, Bangalore is also the hub of technology, you can get advanced features and services there if you want to build up a more enhanced app.
Concentrate on Marketing Strategy:
To ensure a fantastic response to the launch, you will need to create enough buzz about your app in the weeks leading up to it. It is common for developers to lose sight of the ultimate goal and get bogged down with the sheer technical aspects of making the app.
You must start marketing the app at least two to three weeks before it launches. Aggressive marketing helps you in getting most of the outreach for your company. Some of the online marketing campaigns that you can adopt for your app are installation offers. Installation offers are an important strategy almost applied by all the companies.
Such as Zomato and Uber, give you a certain cashback offer or discount offer if you order something for the first time via their app. This strategy brought a lot of sales to Zomato via their mobile app.
Do Thorough Testing:
Testing is important for any project, especially an app. You must run as many and as thorough tests as you can, ranging from the unit, system, and integration testing on the development end to beta testing through a select user group. Always keep a separate software tester for separate projects.
Before you start the project, make sure that the mobile app development team is thorough with the niche and the project details. In this way, they will be able to understand it better. Software testers are most important in mobile app development because they make sure that the app is proper and just to the customers. So that they do not face any problems while using it.
This process helps you iron out most kinks that might exist in a product you perceive as finished, ranging from making it more intuitive to nipping bugs early. Beta tests can be organized through your own marketing department or through any online app or service.
Understand Your Target Audience:
It is extremely important to clearly define your target audience as you simply cannot undermine the significant role played by the target audience in the development and consequent success of your mobile app. It is very important that you gather demographics on your target audience. That will enable you to make your marketing campaigns much more specific.
For example, Shein tried to do something unique and they knew what target audience would get them to the top. Their app presenting a whole new department for the plus size is a milestone in not only the marketing section but the mobile app development services. Moreover, this thing has contributed to their huge success in the international market reach.
Before developing your application, you must find answers to questions such as- who would be ultimately making use of this app and how would the app benefit them? Remember if you are able to cater to your user's expectations, your mobile app is sure to succeed.
Conclusion:
Nothing in this world could guarantee success. But the tips offered here could help you glide through successfully in your app development endeavors. Follow these tips to achieve success and goodwill in the mobile app development circuit. Sometimes you may find out that the reviews are not up to the mark, but that just gives your app more space for development.
Mobile app development should be such that people face no problem in using the app. Make sure that you keep your app updated according to the changing trends. Please leave a comment in the comment section below and let us know whether this article has been helpful to you or not.
Read Also:
mashum.mollah
Mashum Mollah is a tech entrepreneur by profession and passionate blogger by heart. He is on a mission to help small businesses grow online. He shares his journey, insights and experiences in this blog. If you are an entrepreneur, digital marketing professional, or simply an info-holic, then this blog is for you. Follow him on Instagram, Twitter & LinkedIn