Since its advent in 1997, social media has seen a lot of dynamic changes in its use. People have found new and exciting uses for various social networks. For most businesses, social engagement has proven to be a key factor in making the views of customers heard easily.
Businesses have also been able to expand their marketing to more people with the click of a button. Social media has now become a major part of digital marketing. Actually, every other website and e-commerce sites are now merged up with social media platforms like Facebook, Instagram and many more.
In modern society, it is very important to engage your customers on social media just as most of the other business owners are doing. The only challenge that you may face is the method of incorporating social media into the daily management of your business. Online businesses have the main concern and that is to rank on the search engine results page.
For that, they need to target the audience for more traffic. Social media is said to be the largest portal holding almost half of the entire world's population. Any business online and on social media can start getting a significant amount of results in their due course with social media sites.
While this is supposed to be a simple task, it may give you a challenge if the right technique is not used. Therefore, what strategies can you use to engage your customers effectively?
5 Social Media Engagement Tips for Small Business:
1. Plan accordingly:
It is very important to get a working plan for your social interactions. This might include deciding what social networks you are willing to use in your interactions and setting up profiles for the various social networks. Currently, the most commonly used are Facebook, Twitter, Instagram, and Snapchat. Such profiles should clearly define your product to your audience to capture their attention.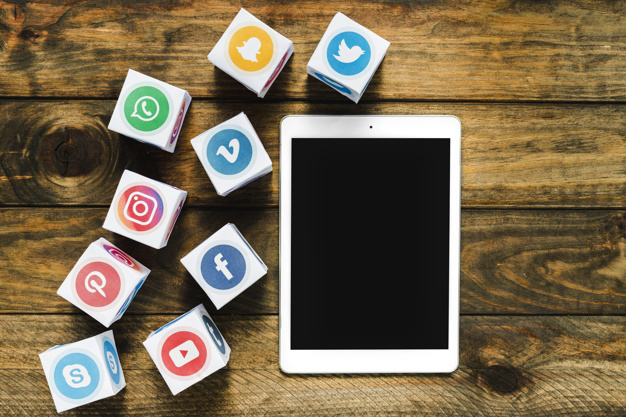 At this stage, you need to decide how often you will be engaging your audience on social networks. The decision on whether to have someone run the social media accounts for you or to do it yourself is key. This can have an impact on the authenticity of social media engagement.
You can also talk with some social media influencers too do a paid campaign on your brand. Social media influencers are people who are like mini-celebrities on the platforms. They recommend your brand to their audience so that they visit your website. It does not only increases website traffic to a great amount but it also generates some lead.
2. Generating content:
You need to be very creative in your posts in order to lure more traffic to your social networks. This can help you engage more effectively with your audience, giving you more clients. Such content can be accompanied by such aspects as responding to issues that are raised by other social media users. It is important for you to know that you do not necessarily need to create the content that you post for your audience.
You can get it from other sources and with a little editing, your post will be perfect. Social media platforms need posts that are visually great. So remember that whenever you are making social media posts, you should always look for imagery perfection. You can also install some of the social media tools for that.
3. Create contests for your audience: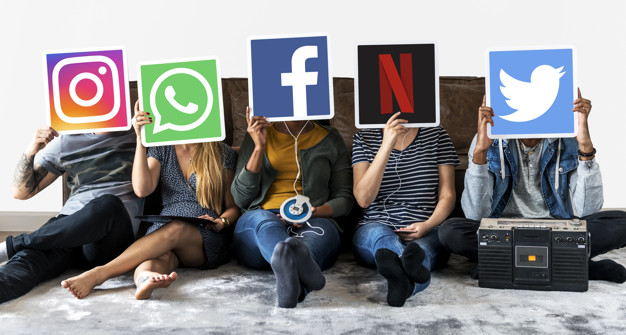 This is a very effective way of encouraging engagement from other users online. You could have some enticing rewards like promotion codes that entitle the winner to discounts at your business or cash rewards. Most of the social media sites come with a separate forum for customers where they can put their own opinion about the brand.
To win, the users may need to share, like, and leave comments on your posts. On top of getting the people to participate, this will definitely market your brand and look forward to more social media engagement.
4. Connection:
This is a very important strategy in engaging with other users online. You need to find an influential blogger in your line of business to blog or post about your brand. This will help you increase your interactions online and is important in driving your social networks' popularity.
The connection comes from communication. If you are not connected with your audience then you won't be able to give customer-centric service and products. But for that, you need to know your customers well.
Communication is the most important aspect of that. The easiest way to communicate with your prospects online is through chatbots or content.  So you will have to make sure that the content is easy and full of information.
You also got to be more communicative with the audience. For that, you can engage personally over social media engagement with them or you can share your posts as much as you can.
5. Contests and Giveaways:
Yes, this may sound a bit kiddish but contests and giveaways to help people in more traffic than usual. Contests involve the interaction and opinion of people. When the users see that they have a say in this, they feel more connected to the brand.
This allows them to participate willingly. On your part, you've got to be really careful as to how to provide these users with the best customer experience once they land on your site.
On the other hand, giveaways really get you some regular customers. You will see that most of the ecommerce sites are doing giveaways on Instagram. For example, Pura Vida Bracelets actually do giveaways once a week.
This is an excellent way for social media engagement. People come out of the curiosity to win exciting prizes and they become one of the regular buyers gradually. This tactic actually retargets the targeted audience and looks forward to boosting up some sales.
Conclusion:
Engaging in social media is very important for small businesses. This enables you to market your brand to potential customers and helps you grow your brand. Outlined above are 5 steps to social media engagement that will enable you to achieve more in your business.
Moreover, social media is always going to update itself according to the current needs of people and the changing marketing scenario. Hence you need to be updated with these factors as well. Now, please do leave a comment in the comment section below to let us know your feedback about this article.
Read Also:
mashum.mollah
Mashum Mollah is a tech entrepreneur by profession and passionate blogger by heart. He is on a mission to help small businesses grow online. He shares his journey, insights and experiences in this blog. If you are an entrepreneur, digital marketing professional, or simply an info-holic, then this blog is for you. Follow him on Instagram, Twitter & LinkedIn