When you want to use videos to promote a brand, product or service online it is important to optimize them. The exact manner in which you optimize videos for online brand promotion will vary, however – largely depending on the methods that you're using.
It has been seen in some of the surveys that users respond more to visuals than any other form of information. Therefore, website design matters the most when it is being built. Some of the greatest websites known for their user engagement actually enhanced their graphics and designs so that it looks appealing to the online users. If you would like to find out how to optimize videos for the most popular methods of online brand promotion, here's exactly what you need to know:
1. Optimizing videos for social media and video sharing platforms: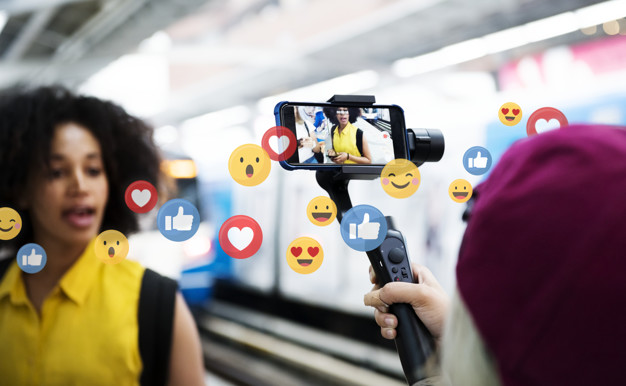 Most social media and video sharing platforms are compatible with a wide range of formats, but they do recommend uploading videos in particular formats and video settings for the best results. Insofar as is possible it is best to follow these recommendations, as they may affect how your video is displayed.
The best way to gain online visibility is to produce tutorial videos for your prospects and educate them on the niche. For example, you will find most of the YouTubers becoming famous and opening a brand after they had gained much more followers from their videos. Thus, videos are the best way to learn how to promote your business online. To look your videos more professional you can use a Teleprompter app. This way your videos will be able to catch more eyes.
Social media are designed in a different way. If it is possible, you can make several versions of the same video for posting it on different social media platforms. Make sure that the content is clear and people can relate to it. In this way, your brand will get more recognized by online users.
The more you campaign your brand on social media and the more social media platforms involved means the outreach will be great and so is the website traffic. It is because social media is widely used by more than half of the population and exposing your brand on the platforms is likely to bring you more online attention for successful online brand promotion.
2. Optimizing videos for email:
In many cases, videos are sent via email as a link to YouTube or some other video-sharing platform. That being said some businesses do email video files – which can be tricky. The most effective way to make your video marketing successful is by SEO optimizing the content used in it. Whatever goes up on the internet is just not shown randomly. There are search engine bots that index them on the basis of certain things. Some of those issues are:
Relevancy to the query
The originality of the content
Amount of information being given
Keywords
Now keywords are most important because keywords are determined on the basis of the search engine algorithms. This means that the more keywords will be put right in place, the more it will help Google bots to index the page. This will, in return, help your brand to rank better in the search engine results page.
Many email service providers and servers have attachment size limitations, and so optimizing videos for email often requires them to be compressed to as small a size as possible (sometimes under 15 MB). Additionally, the format may be a concern as well, as it needs to be one that is as close to universally compatible as possible in order to learn how to promote your business online.
3. Optimizing videos for a website: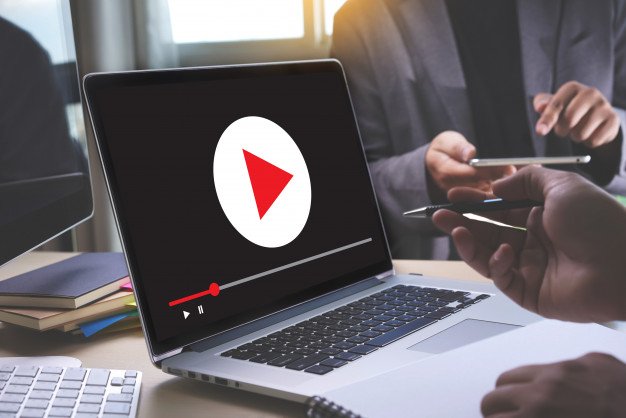 If the videos on a website are embedded from video sharing platforms, the method of optimization is as stated above – however, if they are self-hosted then there are a different set of considerations. In most cases, it all comes down to speed and bandwidth and balancing your website's resources with quality. As such some compression is normally required so that it doesn't take up too much bandwidth or load too slowly.
In the case of a video, your main concern is to communicate effectively with your prospects. Therefore, you will see that some videos contain subtitles. Placing subtitles in your video will help prospects understand your cause better. Not only that, they will be able to relate to you more. The easiest way to do it is by using an automatic subtitle generator. Therefore, subtitles, also play a larger role in video marketing. It is a simple technique that engages users as much as possible. Imagine a reader, who cannot hear, he or she will also be able to communicate with your brand through the videos.
Although all that may sound a bit complicated, if you use Movavi Video Converter you'll find it doesn't have to be very difficult at all. It will let you convert your videos to any format, and has built-in presets to automatically use the optimal format and settings for any device or platform – including mobile devices, social media, and online video sharing platforms such as YouTube, Facebook, and much more.
Conclusion:
In addition to being able to convert video, Movavi Video Converter will also allow you to compress them to a specific file size. It can convert audio and image files too and has several editing features that can be really useful when you're preparing videos. With these features, you could improve the video quality, cut and join video segments, crop and rotate the frame, or add captions.
Suffice to say if you want a way to be able to optimize your videos for online promotion, Movavi Video Converter is definitely one of the easiest options out there. It can cater to all your needs, and ensure your videos are compatible and optimized for any platform and also compress it down to the file size that you may require in certain situations.
Therefore, be creative in making videos and engage your prospects to generate leads. Also, do not forget to leave a comment in the comment section below and let us know whether this article on optimizing videos for online brand promotion has been helpful to you or not.
Read Also:
mashum.mollah
Mashum Mollah is a tech entrepreneur by profession and passionate blogger by heart. He is on a mission to help small businesses grow online. He shares his journey, insights and experiences in this blog. If you are an entrepreneur, digital marketing professional, or simply an info-holic, then this blog is for you. Follow him on Instagram, Twitter & LinkedIn