Running a construction business is no easy task. There are many things to think about and a lot of things that can go wrong if you're not prepared. That's why it's important to have a good organizational system in place. You may also need to consult professionals from the best construction marketing companies to help you promote your business.
An excellent organization system will help keep your construction business running smoothly and prevent any nasty surprises. It also gives you peace of mind that your launchpad is strong and secure for success. Here are some tips on how to organize your construction business:
1. Use Proposal Templates
One of the best ways to organize your construction business is to use proposal templates. A proposal template is a document that outlines the specific services or products you offer, as well as the terms and conditions of the project. It's an excellent way to communicate with clients and make sure everyone is on the same page.
A construction proposal template also helps you stay organized. It ensures you have a step-by-step process in place for each project, meaning there is less room for error and everything runs a lot more smoothly.
2. Create A Project Management System
A good project management system is another essential component of an organized construction business. With a project management system in place, you can keep track of every step of every project, from start to finish. This will help ensure that deadlines are met and that there are no surprises for the client.
It also allows you to track your resources and make sure you're using them efficiently. This is essential for a construction business, as it's often difficult to predict how much manpower and equipment you will need for each project. A good project management system will also help you keep track of your budget, meaning you can stay on track financially while still delivering a high-quality product. This way you can effectively manage any issues and risks. Venue Construction provides turn-key solutions for commercial construction projects in Florida.
3. Create A Filing System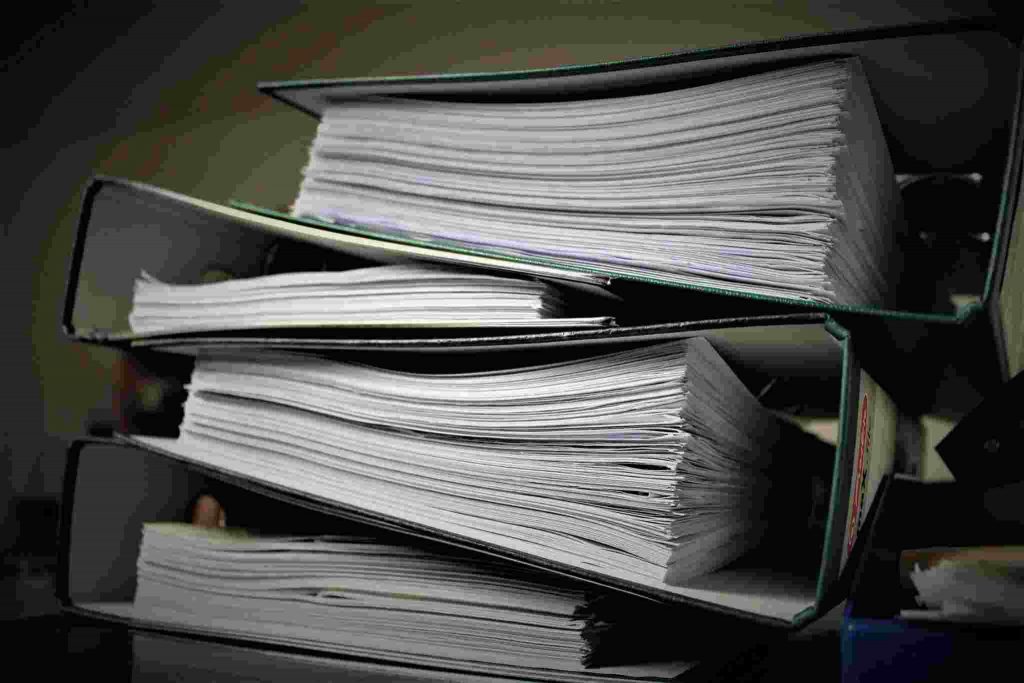 With a good filing system in place, you can keep track of all your paperwork and find what you need when you need it, saving you time and money in the long run.
It's also a good idea to create digital files, so you can keep everything online and have access to it from anywhere. This is especially important if your construction business has a lot of fieldwork or takes you away from the office a lot. A good filing system will also help cut down on your administrative costs, as you won't have to pay additional money to have someone else file everything for you.
4. Use Templates For Emails And Letters
It's a common mistake to send out personalized letters or emails regarding construction work. This is fine if the client has specifically asked for a personal touch, but it's often not necessary.
Templates are an excellent way to save time and ensure that all your communications are standardized. This will help you look professional and organized to the client. It also helps to avoid any misunderstandings or confusion. There are several excellent templates available online, so finding the right one should be easy. You can also use templates to make proposals, track your projects, and create plans.
5. Create A Standard Operating Procedure Manual
An SOP (standard operating procedure) manual is another essential tool for organizing your construction business. This document outlines the specific steps in each process, including what needs to be done and by whom.
An SOP manual is an excellent way to ensure that your construction business runs like a well-oiled machine. It can help reduce errors, ensure deadlines are met, and improve communication between employees.
6. Make Sure All Of Your Records Are In Order
Keep a record of all the work you do. This includes receipts for materials, equipment, and labor. You can use these when it comes time to do your taxes, and they'll also be useful if there's ever a dispute or investigation into what you did with company funds.
Always keep paper copies of your records and ensure they're stored in an accessible location. If you need to, it's a good idea to scan all of these documents and save them on a secure file storage system like Google Drive or Dropbox. This is also important because it'll help you pinpoint where any problems might stem from if there's ever a dispute.
Final Thoughts
These are just some of the key ingredients to organizing your construction business for success. As you can see, it's not as complicated as many people make it out to be.
If you put in the time and effort now, your company should reap the benefits later on. As long as you stick to the guidelines and standards that we've discussed here, you should be able to stay on top of things and manage your company like a professional.
Read Also:
mashum.mollah
Mashum Mollah is a tech entrepreneur by profession and passionate blogger by heart. He is on a mission to help small businesses grow online. He shares his journey, insights and experiences in this blog. If you are an entrepreneur, digital marketing professional, or simply an info-holic, then this blog is for you. Follow him on Instagram, Twitter & LinkedIn