Everyone will eventually die; so, burial or funeral costs are also unavoidable.
Most people think that the family members will bear the final expenses after their death. Since burials and funerals can cost up to thousands of dollars, affording these costs can be challenging for some people.
The situation will worsen if the deceased leaves behind debts, medical and other bills. In such situations, burial insurance gives us the peace of mind that our loved ones are financially protected from loans and mortgages.
It is actually a small life insurance policy that helps to cover funeral and burial expenses. For example, if one of your family members has a burial insurance policy, you can use the money for the final expenses when he/she dies.
In this context, we will discuss how you can use burial insurance to pay for final expenses.
What Are The Different Types Of Burial Insurance?
There are three common types of burial insurance available: simplified, guaranteed, and pre-need insurance.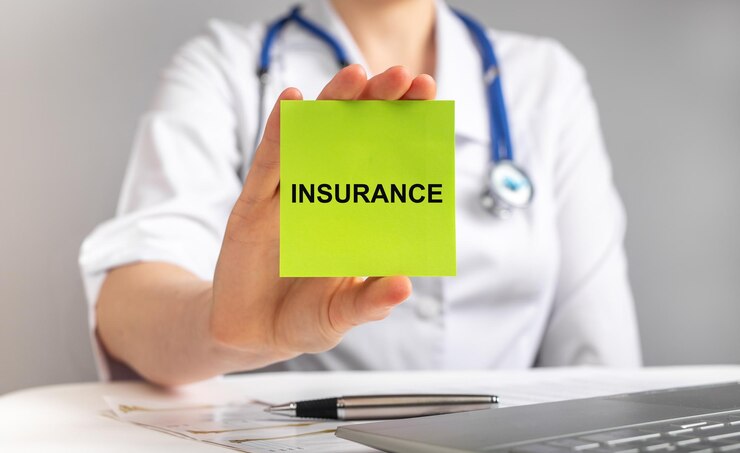 Below we will let you know basic information about these insurances.
1. Simplified Insurance
Simplified insurance is usually chosen for its quick turnaround. This policy can be either term life or permanent. A term life insurance policy can expire before it pays out. On the other hand, a permanent insurance policy will not expire.
It will pay out when you die. This type of insurance does not require any medical examination and can be obtained within days of applying on normal days.
2. Guaranteed Insurance
Guarantee insurance does not require a medical examination like a simplified policy. It is also permanent insurance, which means it stays with you till your death or pays the premium.
However, beneficiaries will receive only a limited portion of your payout if you die of natural causes before a certain period. The full payment is only paid if you die in case of an accident.
3. Pre-need Insurance
This type of burial insurance involves a deal with a funeral service provider. The specific services and products you choose from the funeral provider are included in this agreement.
Policy payments will go directly to the funeral service provider instead of your beneficiaries to complete your funeral and burial.
How To Apply For Burial Insurance To Pay For Final Expense?
There are different types of life insurance agencies available that offer burial insurance to pay for final expenses. The process of applying for burial insurance is quite similar across all agencies. Below, we have discussed a step-by-step guideline in this regard.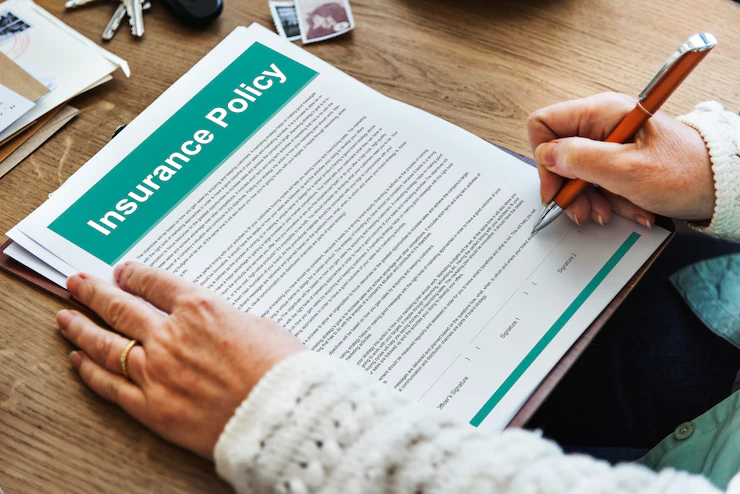 Step 1: Locate For A Reliable Life Insurance Agency
First, you have to find a reputed life insurance agency in your area or on the internet. Ensure your chosen agency offers burial insurance with different affordable plans.
In that case, you can choose an independent agency that has a good history of paying beneficiaries on time.
Step 2: Choose A Burial Insurance Plan
Once you have chosen an insurance agency, learn all about the different plans and their burial insurance features. In that case, you should select a plan that will meet your necessities.
However, ensure all benefits are included in your chosen plan so you don't have to face any hassle later. If you are old enough, choosing affordable burial insurance for seniors will be a good option.
Step 3: Complete The Health Questionnaire
Now you have to fill out the application form provided by the insurance company. Some insurance agencies require a phone interview to ensure all the questions on the application are filled in properly.
An agent will complete all the information from you. At this step, the burial insurance agency may check your prescription history and medical records to verify whether you are eligible for the insurance.
Step 4: Choose Your Payment Method
There are several options available to pay for burial insurance, such as monthly, quarterly, semi-annual, annual, credit or debit card, and monthly EFT. You just need to select the payment method while filling out the application form.
It is also possible to pay your burial insurance by online payment. However, the first premium does not have to be paid on the same day as the application. Payment of the premium can be made on any day.
Step 5: Select Your Beneficiary
Choosing your final wishes is very important when applying for burial insurance. In that case, you can choose one who will spend all the money in the right way.
However, it is also crucial to let your beneficiary know about your life insurance and its location. This will help inform the insurance company about your death.
What Is The Eligibility For Burial Insurance?
Burial insurance is available to anybody ages 0-89. However, some factors may affect a person's eligibility for burial insurance.
The factors are as follows:
Age: Some burial insurance plans are not eligible for all ages.
Residence: All burial insurance plans are available for all states of residence.
Health Condition: Some insurance companies only accept burial insurance according to the health condition.
How Much Does Burial Insurance Cost?
In general, younger people are more capable of getting low-cost burial insurance. We have listed a few of the factors that may affect funeral insurance costs. According to these factors, a burial insurance cost can be higher or lower.
Age
Gender
Health records
Face amount
State of residence
Tobacco usage
Why Should You Have Burial Insurance?
The cost of your funeral and burial can be a financial burden for your family. In that case, a burial insurance policy will relieve your loved ones from any funeral costs.
Here we have illustrated the importance of having burial insurance:
Compared to pre-paid burial plans, burial insurance is more affordable. You will just need to pay a low monthly premium.
Burial insurance lets you choose a beneficiary, whether your partner or relative, who will ensure your funeral wishes.
It will help you bear all the costs connected to your funeral and burial. Your family doesn't have to experience any financial load after you pass away.
Leftover money from your burial insurance will be used to pay off any of your debts, like car loans or credit card debt, that you may leave behind.
Since there is no contract with a specific funeral service provider, this insurance can be used anywhere.
Burial insurance is flexible, and you can extend your funds according to your choice and capability.
This insurance allows you to make an agreement with any funeral service provider to complete your funeral and burial after your death.
Conclusion
We hope you now have sufficient information about burial insurance after reading the context. Death is always sad, and the high cost of burials and funerals can add too much sadness for your family.
In that case, if you have burial insurance, you can relieve the family from bearing your final expenses. For that, we've discussed a complete guide on getting burial insurance for final expenses.
You just have to go through the simple procedure mentioned above to apply for burial insurance. Remember, there are factors like age, state, and health condition to consider while applying for burial insurance.
Additionals:
Sumona
Sumona is a persona, having a colossal interest in writing blogs and other jones of calligraphies. In terms of her professional commitments, she carries out sharing sentient blogs by maintaining top-to-toe SEO aspects. Follow her contributions in RSLOnline and SocialMediaMagazine