The fast pace of the digital world requires that businesses incorporate relevant tools and features regularly to meet popular demands. As a result, the world is moving from the traditional approach to business operations to the use of modern technology.
One of the changes that have taken place in the virtual mailbox. This kind of mailbox is digitized and unique and grants businesses access to their postal mail from any part of the globe.
It is a very powerful tool for business owners to streamline their day-to-day operations while saving money and time – regardless of location, size, or type.
What Is A Virtual Mailbox?
A virtual mailbox is an online service that works like a physical mailbox and allows you to send and receive mail that can be accessed through your computer from the comfort of your home. Service providers often scan the mails on the outside – some also scan the inside contents. These may be PDFs, text-searchable PDFs, or photos.
Virtual mailboxes help to simplify work and life. Some of the different reasons people use it include keeping their home address private, receiving mail from couriers, and having access to mail while moving from state to state.
In addition, as a freelancer or small business owner who wants to project a much healthier image to the public, your customers will perceive you as an informed business person and your business well equipped to satisfy their expectations when you use a virtual mailbox for your business.
There are several other benefits to consider utilizing a virtual mailbox for your business. Some of the most prominent reasons include:
Here Are 5 Useful Benefits Of Using A Virtual Mailbox For Business: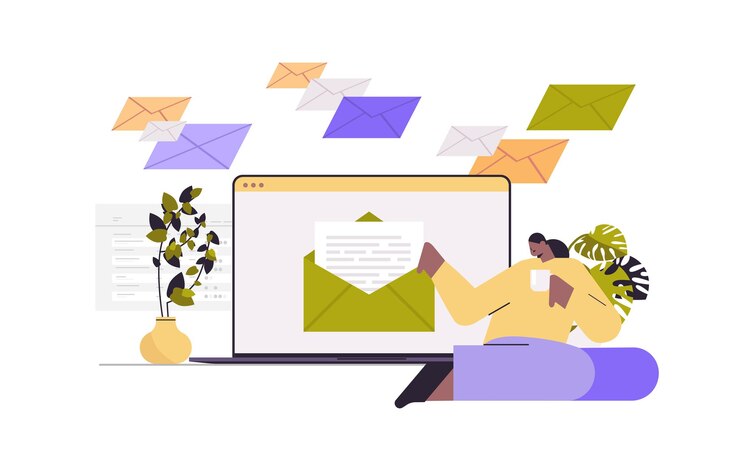 1. Giving Credibility to Your Business
As a small business owner or freelancer, addressing out to your private home, out in the suburbs, would seem very unprofessional.
In fact, new clients might be turned off by the impression that a sole runner is running your business in an unknown location. However, you can easily change this by using a virtual office address and creating more credibility for your business.
2. Offering You a High Level of Comfort and Privacy
Technology is geared towards increasing users' convenience – the virtual mailbox does the same. Unlike the postal mail that requires your physical presence at your business location to receive your mail, your virtual mailbox doesn't.
Your virtual mailbox can be accessed anywhere – in the office, at home, at a mall, or even while in transit. It allows you to access your mail from different parts of the globe and instantly send replies.
In addition, using a virtual mail address, like Virtual Mailbox Arizona, will offer you a good level of privacy. You do not have to include your home address, exposing you to theft, attacks, and cyber security threats. A virtual address would simply solve all the privacy issues for you.
2. Allowing You to Choose Your Preferred Venue
A virtual office offers you wider options, including letting you choose your preferred venue to receive mail. You can pick an address in the best buildings in the ritzy part of the town on a small budget. Hence, you can boost your business morale without spending so much by offering your clients the most impressive images.
3. Requiring No Physical Office Space
Usually, with an assistant going through your business mail, you'll need to create an office space where they can work. However, a digital mailbox saves you that extra cost and space. You'll enjoy more comfort and be able to free up time for more important activities.
4. Cost-Effectiveness to a Business Owner
Unlike the traditional mailbox system that requires you to hire an assistant or receptionist, create an office space for them, and purchase a computer, furniture, and other office equipment, having a virtual mailbox saves all those expenses.
Instead, you can simply receive your postal mail directly to your email address and direct more funds into other business goals.
5. Eco-Friendly Feature
Your postal mails being delivered in printed formats take up more resources, consume more energy, and produce more harmful waste to our ecosystem.
However, virtual mailboxes help you cut down your carbon footprint and ditch the rigorous process of managing a huge amount of paper waste.
On A Final Note
Setting up a virtual mailbox for your business will offer you an all-in-one solution for all your business needs. Get started by signing up for Virtual Mailbox Arizona.
It can handle your mails, check deposits, and packages for a very small amount. You'll also be able to receive your emails on the same day and manage them from any part of the globe and at any time.
In addition, you'll be able to use a high-status mail address that can help secure your data and public records while offering you enough privacy. In a nutshell, a virtual mailbox does more than just a mailbox for your business!
Read Also:
Arnab Dey
Arnab is a passionate blogger. He shares sentient blogs on topics like current affairs, business, lifestyle, health, etc. To get more of his contributions, follow Smart Business Daily.