Shipping scales are an integral part of business organizations that are engaged in the distribution of goods and products. For example, if you are an Ecommerce business that ships everything from electronic goods to fashion products through a delivery partner like FedEx or UPS, you know how important shipping scales are for your business.
One of the key reasons why shipping scales are essential for such businesses is to determine how much each shipment will cost. You need to understand that delivery partners and logistic companies have different costs attached to diverse products based on their size and weight. This is a major expenditure for businesses and knowing about the same is beneficial.
How then can such businesses choose the perfect shipping scale for their business needs? In this article, we are going to look at some important factors that need to be considered when buying shipping scales for your business organization. If you are having problems in determining the precise weights of your goods and products, please read what we have to say.
Shipping Scales: What are they?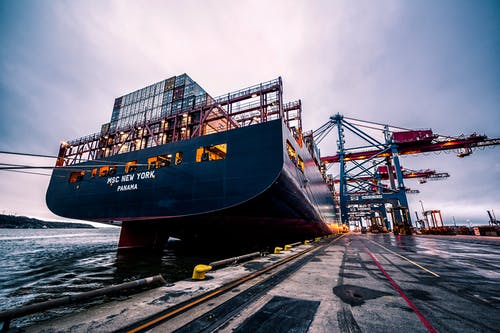 Shipping scales are called by various names like 'Weight Scales' or 'Weighing Machines'. They are mechanical devices that are used to determine the weight of an object with precise accuracy. They find applications in different types of businesses like manufacturing industries, Ecommerce companies, retail shopkeepers, and wholesale distributors.
There are multiple brands that manufacture shipping scales. In essence, you can get them in various shapes, sizes, configurations, and price points. For example, you can weigh anything that weighs from a few milligrams (chemical labs) to objects that weigh in at some metric tons (construction industries).
A shipping scale is preferred for its reliability, accuracy, and repeated usage. It provides a helpful way to determine costs and streamlines the packaging and distribution process. In the following section, we are going to look at some of the essential factors that you need to consider when buying a shipping scale.
List of 5 Important Factors to Consider when Buying a Shipping Scale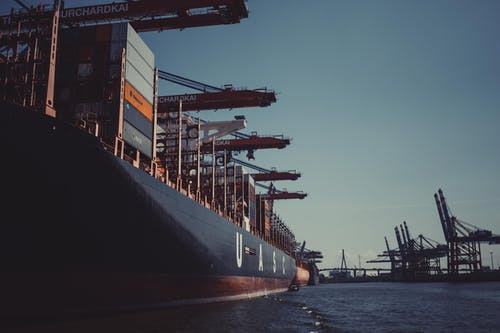 1. Digital or Analog Shipping Scale-
In recent years, there has been a shift from mechanically driven analog scales to digital ones. Most businesses now use power-driven digital scales as they are more reliable, and provide greater accuracy even in spite of repeated usage. They are run by load cells that act as strain gauges and use software to understand the object's load on the scales.
2. Display of the Unit on the Shipping Scale-
In recent years, there have been several innovations when it comes to the display of a shipping scale. The clearer and accurate the display, the better its utility and value. Some of the best shipping scales provide dual-side display screens so that it improves visibility. Some come with LED units that display the figure alongside the ones that use a seven-figure display screen.
3. Weighing Capacity of the Shipping Scale-
This is something that is individual to every business's needs and requirements. Depending on what suits the requirements of your business, you need to go for the weighing capacity. If you are from the pharma industry, you might need precise measurements down to milligrams to adjust chemicals. If you are from construction, you want something that can measure tons!
4. Material from which the Shipping Scale is made-
This again varies according to the needs of the industry. Small ones usually are constructed from plastic or glass. Larger ones that need to weigh heavier objects are constructed with a metal body that helps them become rugged and durable. High-weighing ones are reinforced with additional steel and iron brackets to make sure that they do not break down under weights.
5. The Space and Area of the Shipping Scale Usage-
If you do not have a huge area, you might want to reconsider the size of the shipping scale. Shipping scales can be used on tabletops, warehouses, factory floors, and other spaces. Make sure that you understand the dimensions of the shipping scale before you place an order for one. While less expensive ones can be bought off-the-shelf, heavier ones require custom builds.
The Bottom Line
When buying shipping scales, make sure that you are getting one from the best brands and manufacturers. You also need to check for various other factors like warranty periods, service and maintenance costs, along with determining the power requirements to run digital shipping scales. If you would like us to assist you in any other way, please feel free to reach out to us in the comments section below. We would be more than happy to help you out.
Read Also:
Sumona
Sumona is a persona, having a colossal interest in writing blogs and other jones of calligraphies. In terms of her professional commitments, she carries out sharing sentient blogs by maintaining top-to-toe SEO aspects. Follow her contributions in RSLOnline and SocialMediaMagazine