With ongoing innovation, cross-border shipping, and easy-to-use website builders, creating an online store has never been easier. And, with about 2.14 billion online shoppers worldwide, the eCommerce market is showing unprecedented potential for entrepreneurs and business owners who want to expand to the digital sphere.
Nonetheless, selling online looks essentially different for every business. With so many platforms, products, and possible business models, there is an abundance of business opportunities to choose from. Therefore, determining which ones are worth pursuing can be worrying or stop entrepreneurs in their tracks.
The fact is there is no ultimate model that will automatically yield towering profits. However, there are some ideas that will help you capitalize on the current climate. Based on recent trends, here are five of amazing eCommerce business ideas worth your time and investment in 2021.
Reselling Products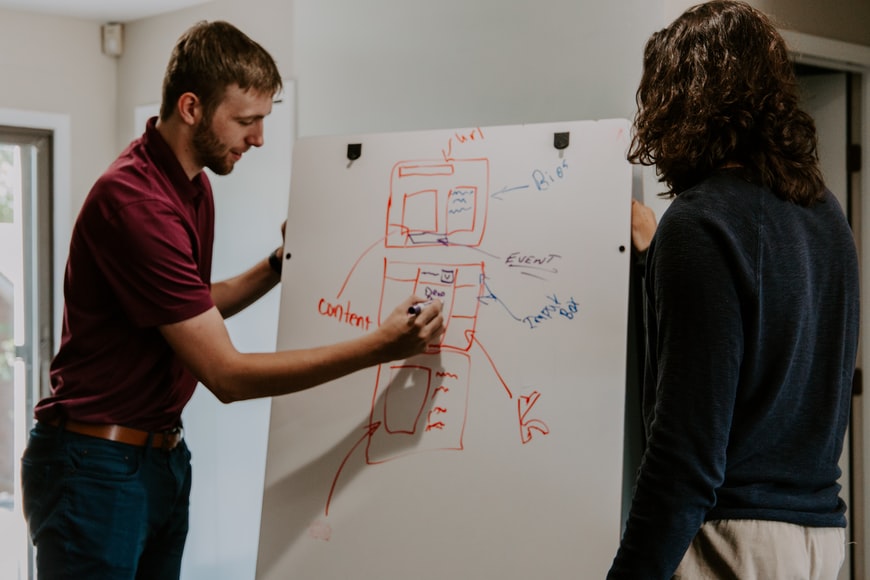 One of the simplest – and potentially profitable – eCommerce ideas is buying and reselling products at a margin. With online marketplaces like Amazon, building a successful eCommerce business without operating in a specific niche is easier than it sounds. You can simply register as an Amazon FBA business and start purchasing products at a discounted or wholesale price to resell them on the platform.
The product options are virtually endless, but some popular resold goods include apparel and accessories. Generally, when choosing your product, you should evaluate the market demand, check out the competition, and calculate your sourcing costs to determine if the product is profitable.
Grocery and Food Delivery
Online grocery stores currently have tremendous growth potential, as consumers are increasingly looking for new and innovative ways to make their lives easier. The COVID-19 pandemic only accelerated this shift further, leading to more than 100 billion dollars in revenue in the U.S. in 2021 – making up 12.4 percent of all U.S. eCommerce sales.
There are numerous business models for online groceries, as different apps cater to varying requirements and preferences of digital shoppers. You can start small with local produce and scale up your business to make it more profitable, but essentially the kind of service, product range, or delivery type you choose is up to you.
Subscription Models
Subscription models can be used for a variety of eCommerce businesses. How it generally works is a customer agrees to a fixed fee and automatically pays the amount through their credit card when installments are due – can be weekly, monthly, or yearly. The subscription can allow access to different online platforms or digital products.
Subscriptions are a great and highly profitable eCommerce business idea because the opportunities are endless. Products you can offer with this model include personal care products, clothing, makeup, or digital products like music, movies, and books. After all, gaining new customers is considerably more expensive than retaining existing ones, so if you can make the model work for your business, you can enjoy sizable ongoing profits.
Online Fitness Coaching
With gyms closing around the globe during the pandemic, many people are using and getting used to online fitness classes. As times remain uncertain and more people are doing their workouts from the comfort of their homes, this is an ideal time to capitalize on the opportunity.
Many coaches have already started online classes and are using online fitness training software, so you don't have to do the coaching yourself. All you have to do is find experienced trainers, and you will be able to set up your platform in no time. Start by offering a selected range of classes or home workouts and gain followers to eventually grow the platform into a profitable business.
Educational Courses
Another industry that is rapidly growing is online education. With so many successful entrepreneurs, teachers, or professionals that have valuable knowledge to share, creating an educational platform can be relatively easy – yet highly profitable.
There are essentially countless fields and niches that can be covered, and one platform can certainly not provide all of them. That is why this is a great chance to offer educational content that is not found elsewhere and that can be easily accessed with either a subscription or per-course payments. As with any other product, the best way is to start with a specific field and expand from there.
Conclusion
Some of the currently most profitable eCommerce business ideas include reselling products, grocery and food delivery, subscription models, online fitness coaching, and educational courses. With rising demand and countless resources, it's the perfect time to venture into either one of these spheres.
No matter what your budget or focus is, you will likely find ways to compete in the eCommerce space. But, regardless of the type of business idea you choose, doing thorough research beforehand will considerably increase your odds of success.
Read Also:
Sumona
Sumona is a persona, having a colossal interest in writing blogs and other jones of calligraphies. In terms of her professional commitments, she carries out sharing sentient blogs by maintaining top-to-toe SEO aspects. Follow her contributions in RSLOnline and SocialMediaMagazine