Although physical stores remain a dominant factor in today's commerce, entrepreneurs are consistently on the lookout for ways to blur the lines between their physical and online stores, thereby ensuring no customer is left out.
This increasing switch between online and physical stores by customers has led to the adoption of omnichannel retail by business owners.
To succeed and meet the demands of customers, businesses should have precise and thorough insight into their retailing process to increase sales, both online and offline.
Customers' experience must be seamless across all channels and at all times. Continue reading to learn more about omnichannel retail, its challenges, and how to overcome them.
What Is Omnichannel Retail?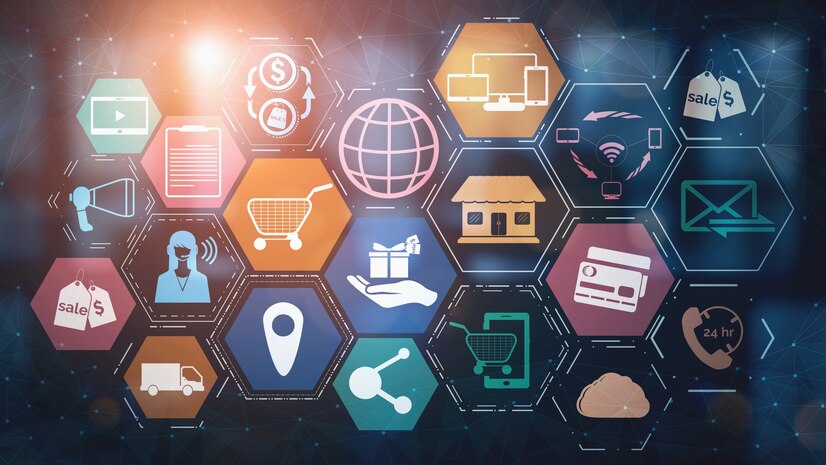 It is a business model that combines all available channels and has them function together as one, to give customers a smooth shopping experience.
Omnichannel is a customer-centric model, which uses centralized data to manage all channels simultaneously and give customers total access to products and services in real-time across channels.
Consumers can satisfy their desires, whether they are present in a physical store, online, or through a phone collaboration with a sales team. To make managing employees in omnichannel retail easier, it is advisable to build a retail employee scheduling strategy.
With Omnichannel retail, individuals may place an online order and select hassle-free delivery to a physical location — a good way to retain the 21st-century consumer.
Despite its numerous benefits to businesses, this model is not without its challenges. Below are four uncommon challenges with Omnichannel retail and how to overcome them.
4 Challenges Of Omnichannel For Retailers And Its Solutions: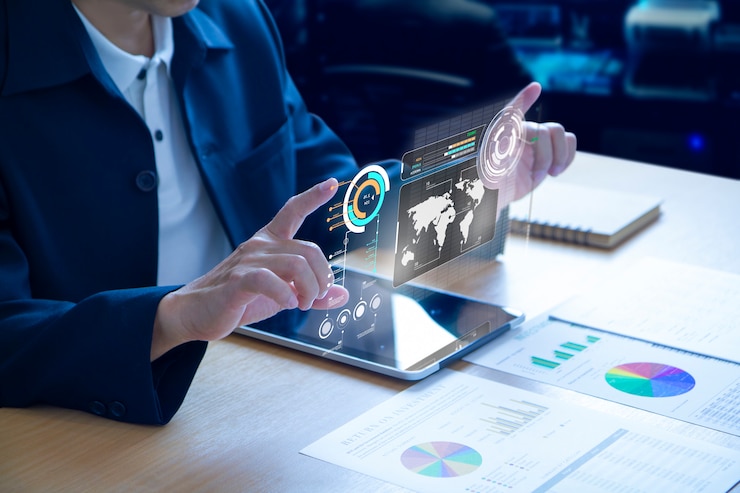 1. Poor Data Management
Without effective data usage, having unified Omnichannel retail where customers can have a seamless shopping experience is nearly impossible.
You need data to inform your next moves, and many businesses have failed because they don't have internal data processes that align with their goals.
Retailers often struggle with the right metric to measure their business success, all because of poor data management across various channels. That can ultimately lead to the loss of customers.
-Solution
Customers nowadays expect firms to better understand and meet their unique needs. Retailers can accurately and precisely collect client data through a central system — whether online or offline — to address this issue.
As a result, data management will be more effective and customers will have a seamless and consistent shopping experience. Likewise, the quality of service you provide will increase as your client data becomes more accurate.
2. Channel integration
While channel integration is a key benefit of Omnichannel retail, it remains a source of major concern for businesses. Having more channels increases the complexity of managing operations and the supply chain.
As businesses transition into omnichannel, their existing infrastructure fails to provide adequate inventory and order management across all channels. As a result, most retailers struggle to meet their goals and customers' needs, due to limited inventory with incompatible goals.
-Solution
The solution to this is an inventory management system that's visible and accessible by all channels in real-time. With this, the retail process will run smoothly and be in sync with customers' needs, whether online or offline.
3. Ineffective Marketing Strategy
Inadequate marketing strategies bring about doubt and don't pass the right messages to consumers. It shows that retailers don't use suitable marketing metrics for customer experience.
For instance, before making a major purchase in the US, more than 60 percent of online shoppers carry out web research to ascertain the validity of the product, before approaching a physical store.
-Solution
Customers' behavior should be studied before adopting a marketing strategy, and this goes beyond only online retailers. Consideration should be given to all available channels and information sources, such as applications, websites, landing pages, browser histories, and physical store sources.
To focus on the demands of your current and potential clients while you develop the strategy, the information you've collected can then be divided into categories and segments.
Also, it has become easy to know what goods and services potential customers have looked into, allowing you to lead them naturally.
4. Weak Customer Inclusivity
Unlike linear funnels, Omnichannel retail gives customers flexibility which makes it easy for them to choose their paths.
With this, it becomes difficult for businesses to lead customers to where they want them to be, using a single model. Whether you're dealing with a one-timer or trying to retain old customers, there should be total inclusivity.
Always remember that a customer knows where to look for the same products and services, with a better user experience.
-Solution
Data on your customers is their "footprint," and it provides all the necessary details about the choices and actions they take. This proves that achieving customer satisfaction is possible and can result in a rise in repeat business, which directly leads to more revenue for your business.
According to recent research, over 58 percent of businesses rely heavily on repeat customers for the majority of their income. Therefore, you cannot expect customer loyalty in the absence of complete inclusivity.
Conclusion
When done right, there are numerous benefits your business stands to gain from Omnichannel retail. Even though the model can sometimes be overwhelming, it's worth every one of your resources.
Because customers are always on the lookout for a seamless shopping experience and won't stop searching until they get one. So to ensure your business stays ahead of the curve and generates more revenue, omnichannel retail is a good way to go.
Read Also:
Arnab Dey
Arnab is a passionate blogger. He shares sentient blogs on topics like current affairs, business, lifestyle, health, etc. To get more of his contributions, follow Smart Business Daily.