In 2023, the e-Commerce web will be crucial for businesses, as per the recent data released by Statista, the eCommerce market is growing rapidly.
Now 20% of sales are taking place online, and it is growing fast. To stay competitive in the digital age. As online shopping steadily takes the global retail market. You need an eCommerce agency to create a user-friendly e-commerce store.
After going through the blog, you will know why you need an e-Commerce website in 2023.
E-commerce Market Statistics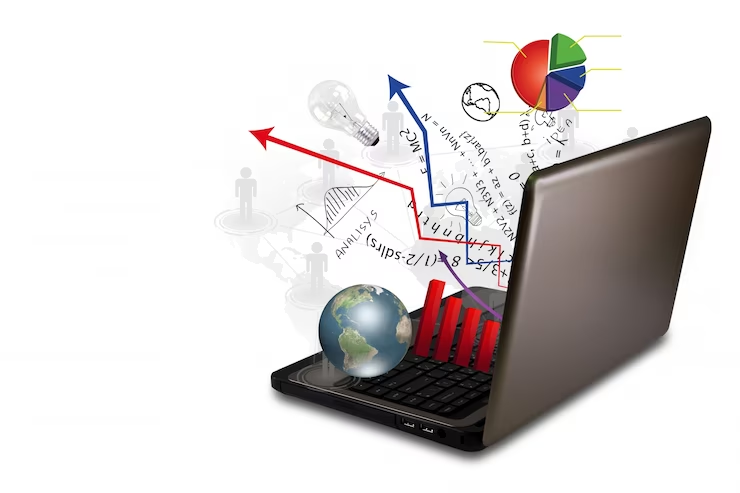 Global eCommerce sales reached $5.7 trillion in 2022 and are projected to reach $6.38 trillion by 2024. In 2022, the top three eCommerce markets by revenue were China, the United States, and the United Kingdom.
Mobile eCommerce is growing mobile sales accounting for 72.9% of all eCommerce sales in China in 2020. Also, 50% of all eCommerce sales in the United States. The COVID-19 pandemic has accelerated the shift to online shopping, with eCommerce sales in the United States increasing by 44% in 2020.
The most popular eCommerce product categories include electronics, clothing, and books. Amazon is the largest eCommerce company in the world, with a market share of over 38% in the United States.
Credit and debit cards are the most popular option nowadays—digital wallets like PayPal and mobile payment systems like Apple Pay and Google Pay. Cross-border eCommerce is also growing, with consumers increasingly buying products from overseas merchants. In 2020, cross-border eCommerce sales were worth $4.4 trillion globally.
The eCommerce market is becoming more competitive, with new players entering the market. We have now established companies investing in technology and logistics to improve the customer experience.
The eCommerce industry is expected to continue growing in the coming years. Driven by technological advancements, changing consumer behavior, and increasing demand for online shopping.
Here are the reasons why you need eCommerce Website Development in 2023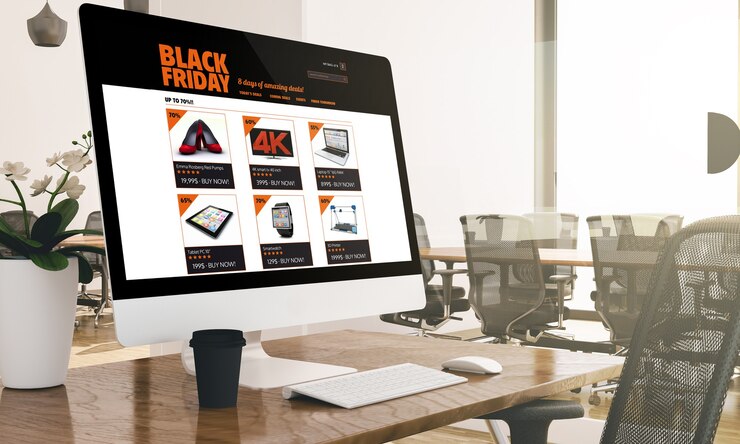 1. Consumers prefer online shopping:
More and more consumers are turning to online shopping for convenience and accessibility. In fact, the global eCommerce market is projected to reach $6.38 trillion by 2024.
2. Increased revenue potential:
With an eCommerce website development, businesses can reach a wider audience and increase revenue potential. By offering products and services online, businesses can sell 24/7 without the limitations of physical storefronts.
3. Cost-effective:
Compared to brick-and-mortar stores, eCommerce websites are much more cost-effective to run. There's no need for rent, utilities, or a large staff, which can save businesses a lot of money.
4. Personalization:
With the help of AI and machine learning, eCommerce websites can provide personalized shopping experiences for customers. This can increase customer satisfaction and loyalty.
5. Data-driven decision-making:
eCommerce websites provide valuable data about customer behavior, preferences, and purchasing habits. This data can be used to make informed decisions about marketing, product development, and more.
6. Omnichannel presence:
By developing an e-Commerce website, businesses can establish an omnichannel presence. That integrates with their physical stores, mobile apps, and social media accounts.
7. Improved customer service:
e-Commerce websites provide access to customer service through chatbots, email, and phone support. This can help businesses provide a better customer experience and resolve issues.
8. Competitive advantage:
Developing an eCommerce website can give businesses a competitive advantage over their competitors, who may not have an online presence. This can help businesses attract new customers and keep existing ones.
9. Scalability:
eCommerce websites are scalable, meaning businesses can expand their operations as they grow. This can help businesses keep up with demand and stay competitive.
10. Flexibility:
eCommerce stores allow businesses to be flexible with their product offerings, pricing, and marketing strategies. This flexibility can help businesses adapt to changing market conditions and customer preferences.
The E-commerce website is essential for businesses to stay competitive in 2023. With the rise of online shopping, the revenue potential increased. A part of this is cost savings, personalization, and data-driven decision-making. ECommerce websites are a smart investment for businesses of all sizes.
Read Also:
Arnab Dey
Arnab is a passionate blogger. He shares sentient blogs on topics like current affairs, business, lifestyle, health, etc. To get more of his contributions, follow Smart Business Daily.