In fact, no matter how much we train ourselves, we will never be fully prepared to face the challenges of the business world. However, it is always good to learn from the experience of others to be better prepared for future challenges ourselves.
This article will familiarize you with the 10 essential things nobody tells you from the beginning of your business but knowing which is important to consider the problems you will encounter later.
At the start of your business, you have many decisions to make. They range from administration and investment issues to accepting payments through a bank or mobile point of sale (POS). Are you ready to dive into the details?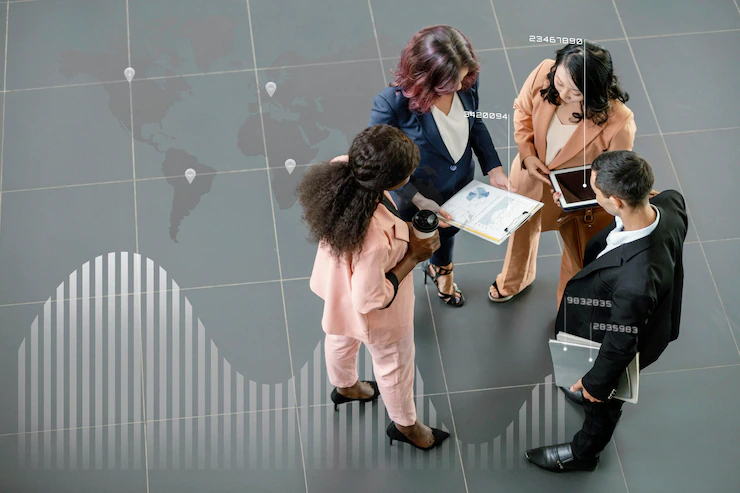 Let's Hone In On Those 10 Crucial Facts:
1. Experience is insufficient
Just because you have experience and extensive knowledge of a subject, it does not qualify you to start and run your own business. This is a harsh statement, but someone should tell you that running a business is not an easy task.
While it will help a lot with theoretical aspects, this knowledge will not provide you with the tools necessary for magical success, so seek the advice of experts in management, finance, and marketing.
Even if you have had some writing experience and decided to sell custom-made wow essays to help college students, you still need to work with other specialists to succeed in the niche market. With their help and knowledge, you can formulate a clear business plan with clear objectives and cover all areas.
2. Ideas are not enough
Like knowledge, one idea is not enough. If you only have an idea, you still need to analyze the feasibility in detail, check your funds, and transform your ideas into the materials and machines required for a business plan.
This will serve as a basis for doing business on paper now and preparing to launch it on the market.
It is true that many businesses are born from an idea and want to turn it into a real solution, but the mistake is to think that the idea you have come up with is already flawless and can be realized at any minute.
3. The roadmap is a good start
The work plan is one of the main steps you should follow before starting your own business because this will help you not take your eyes off the goal and always focus on the plan.
Having a clear and concise operational plan will help you discover the gaps in your business, the areas you have not covered, the areas that are most impaired, and understand why your goals may be exceeded or impossible to achieve.
You will discover the influence of factors such as your strengths, weaknesses, your offer, and how you plan to develop in the future. If you plan to succeed, you should not leave these concepts behind.
4. Continuous surprises
Many microentrepreneurs face bankruptcy because they have not considered the possible contingencies they will face.
Lack of planning, financing, and prevention are the main reasons for small businesses' demise. However, if you do not want your business to crash long before it takes off, following the points below is strongly recommended:
Save enough money to deal with at least a one-month losing streak.
Have multiple suppliers
Maintain strict accounting
Keep an eye on your competitors
Develop a trading strategy for a special date
Stay one step ahead of your competitors/customers
5. The best advice always comes from another, more experienced entrepreneur
The banker will only advise you from the bank's perspective, as well as the accountant will enlighten you from his perspective. All professionals will do the same. This kind of scattered information will leave you in uncertainty, and you will only try to understand what is the best starting point for your business.
The best way is to listen to another entrepreneur, especially an entrepreneur in your area because they will know exactly where you are and where you need to go. They will provide accurate information about accounting, lending, and market conditions, and their foresight is more focused than any accountant, banker, manager, or other professional.
6. Making money and starting a business is the easiest part
When starting a business, it is better to use all your money as savings or salary in case you continue to work. Because it is easier and there are no external pressures from potential investors who just want to raise capital.
So, if you want money, in addition to the regular business expenses such as electricity, rent, water, internet, salaries, supplies, etc., you have to pay back the loan or reach an exaggerated goal that is almost impossible to pay back.
The best way is to start with what you have, develop a concise work plan, and start using your products or services to meet your and your customers' needs. In this way, money will come in quickly, sales will increase, and your business will start to grow.
Investments, loans, or financing will be used in the future, and if your business is already for sale, it will be easier for you to get them. But only consider these options as opportunities for growth, not as a breathing space for your business to survive.
7. Focus on your advertising channels
What you must remember is that when you start a business, you should not forget advertising. What you should do is promote your business. Now, the difficulty lies in deciding which channels to communicate your reach to the market.
To understand this, you need to research your competitors and the information they convey. This is only the first step because you must also understand the habits and needs of potential customers. To do this, you must ask questions, talk to them directly and understand them.
Of course, you should never assume their thoughts, or you will make a mistake. Once you understand the purpose and habits of the audience, you can decide through which channel to deliver the message to reach the right audience.
8. Legal information is important
Before you start your business, no matter what it is. It is best always to understand the various laws you will be complying with because you will avoid making the legal mistakes that entrepreneurs often make.
It is cheaper to give you advance notice than to ask a lawyer to help you solve the problem.
9. Cheaper options bring poor results
Remember the famous saying "cheap is expensive"? It is basically universal and, of course, also applies to business. If you want good results, you must invest an amount equivalent to the profits you want to achieve.
Your business is still in the infancy stage. Obviously, you don't have the capital or human resources for the best products on the market, but if you hire outsourced or seasonal staff to manufacture your products or services if you close your job, what would you think of a long-term supply? Commercial period, so that you get more expenses.
You are still starting out and obviously don't have the capital or human resources to acquire the best in the market. But how about outsourcing or seasonal people to make your product or service?
How about closing a job with a long-term supplier so you get more affordable costs? Getting good results at a low cost is difficult, but managing the business is part of the challenge, or everyone would do it.
10. Trust the experts
Get a business advisor who specializes in your area of interest. To advise and guide you until you have gained enough experience and learned how to move forward. And remember to be humble. Even if the expert seems to know exactly what you know, let them move on and allow yourself to learn.
You'll see, it will be worth it. Don't know or don't have the money to hire a successful entrepreneur? Don't worry, an advice doesn't always have to be passed face-to-face. Many of the best lessons from successful entrepreneurs come from books, texts, or articles they wrote previously in their lives.
Now that you have these keys, all you have to do is do your part. Do business with passion, with a motive that drives you and does good for others. Let them see you as a springboard to help those around you and everyone connected to you.
Additionals
Sumona
Sumona is a persona, having a colossal interest in writing blogs and other jones of calligraphies. In terms of her professional commitments, she carries out sharing sentient blogs by maintaining top-to-toe SEO aspects. Follow her contributions in RSLOnline and SocialMediaMagazine