Thanks to the digital revolution, everything is now at your fingertips. From online shopping to watching tutorials, you can do it all with the internet. Even if you have no experience making videos, you can edit your videos online and make them look professional with a free video maker. Now, making fabulous videos can be done seamlessly, even if you don't have a background in film or video production.
In fact, you should be creating videos for your brand or personal use because modern people prefer video content to static pictures, long blogs, and plain audio. Statistics show that people watch more than a billion hours of Youtube videos and 500 million hours of Facebook videos daily. Hence, if you want to grow your business or personal page, you must include a video strategy to garner tons of attention. So, let's get started to see how you can use this free video maker to create professional videos.
The Advantage of Using a Video Maker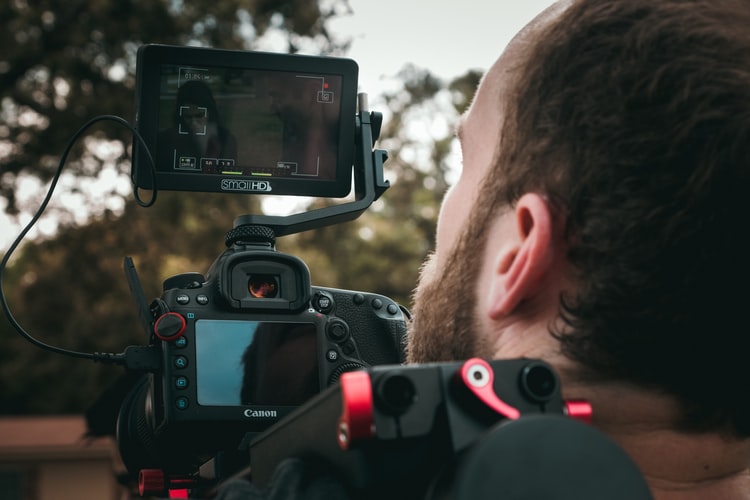 Today, even an elementary school kid can make a stunning video thanks to free video maker software online. There's no need to buy professional equipment or other expensive gadgets to get started. Thus, you save tons of money because everything you have is online. Moreover, you can access it using your smartphone, tablet, or PC.
These days, you don't need to pay expensive professional fees to create fabulous video masterpieces. Instead, you can use this digital solution, which often offers free basic access and affordable tier rates. Hence, if you want to make content daily, you can easily do it with a flick of a finger using your online editor.
Best of all, they come with a very easy user interface that allows total newbies to execute stunning projects. Firstly, you can choose from a broad range of pre-designed templates or start from scratch. Secondly, just drag and drop all the elements you need to give it your own personal spin. Finally, having this at your disposal means you save on resources.
Vital Steps to Follow in Creating Polished Videos
If you need help getting started, you're in the best place. Keep reading this mini-tutorial so you can keep your creative juices flowing. Moreover, with these easy steps, you can polish your skills using the free video maker. As a result, you can make a good impression on all your audience.
Step 1: Make a proper plan
Every good video begins with the right pre-production prep work. After all, viral videos have a solid foundation. Hence, you need a compelling storyboard that you can follow. Establish your goals and think about your target audience as you make the script. The right outline assures you can conserve your resources and minimize errors. Best of all, you can prep for the best outcomes and ensure your get the right footage.
Step 2: Choose the best digital solution
Pick the free video maker you want to use for your project. You may feel overwhelmed as there are many tools online. Set up an account with a free tool, then just pay a top-up fee if you want to access more features. After this, you have everything you need to edit stunning content. Thus, when you create an account, you can make the following:
Slideshows
Explainer videos
Interactive photo collages
Tutorials
Product demos
Live stories
Intro videos
MTV's
Short reels
Social media ads
Video testimonials
Step 3: Pick the most appropriate template
If you don't feel like starting from scratch, you can work with a template. Your free video maker contains thousands of templates that make your designing life easy. Furthermore, with this online tool, you can just click on the elements you want and drag them onto the video timeline. Thus, since everything is easy to do, you'll be done with a professional-looking video in a matter of minutes. For example, take a look at the few templates you can craft below:
Sweet Sunday
Best friends
Veteran's
Peanut butter day
Piano lessons
Work-life
Road trips
Life's a beach
Step 4: Add personalized touches to the clip
Even if you utilize a template, you can still add your own personal stamp to the video. Let your personality shine with your own footage and photos. Moreover, you can also pick one from the extensive library. On top of that, you can change the background as well as the colors. Effectively cut and trim your video creation to make it look special. You can jazz things up by adding these embellishments:
Sound effects
Transitions
Music
Filters
Voice-over narration
Animation
Sound effects
Wording
Graphics
Stickers
Step 5: Do a final preview
After tweaking your work, do a final preview. Play the clip on your free video maker to catch mistakes. Do at least two runs to make sure that everything is perfect. Watch out for the following:
Spelling mistakes
Jagged cuts
Blurry footage
Darkened shadows
Dragging timeline
Gaps in clips
Poor sound quality
Perform the final tweaks with your free video maker before rendering the final output. If you feel happy with the outcome, you can share the work immediately on social media. You can also save it on the cloud for later use. The final option is downloading the file into your computer's memory. The best thing about this online solution is you can make changes anytime you feel like it to ensure you've got the most compelling work that drives engagement.
Ensure the Best Possible Outcome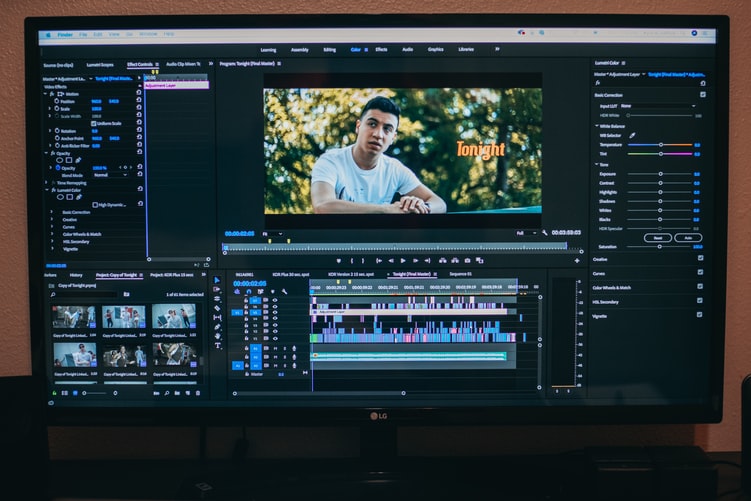 If you're feeling unsure about a free video maker because you don't have experience, you have nothing to worry about. You can take advantage of the following resources:
Free web tutorials
24/7 live chat
Long-form articles with pictures
Speak with a customer service agent
As you can see, this digital solution empowers you to make high-quality videos all by yourself. You can complete this task even if you don't have experience because it's as if you have a whole production design team backing you up.
Parting Words On Using a Free Video Maker To Create Professional Level Videos
As you can see, this digital solution empowers you to make high-quality videos all by yourself. You can complete this task even if you don't have experience because it's as if you have a whole production design team backing you up.
Therefore, you now have no excuse to fear creating your own videos because this tool ensures you can come up with quality work that wows the crowd.
Read Also: