When you are watching a video and spend a couple of your valuable hours, never thought, "How long does it take to upload a video to Youtube?" around 5 billion videos are watched on Youtube on a daily basis. It is the second-best search engine, just after the one and only Google. You may know the time and effort a YouTuber out creating and preparing a video and also make money from social media.  but do you know How much time they spend only to upload a video?
How Long Does It Take To Upload A Video To Youtube?
The time that will be needed to upload a video on Youtube can vary on the basis of the size of the video. It can generally take from 2 – 3 minutes to 1 – 2 hours. There are several factors that affect the time duration that it will need to upload a video on Youtube. They are
File size.

Upload traffic.

Internet Bandwidth.

Quality of the video.

Format of the video.

Location. 
Are you wondering what location has to do with this? How long does it take to upload a video to youtube?
Well, the case is similar to any other video sharing site. In the social media marketing world Youtube also has several servers across the globe. So, in case you are uploading a video on Youtube from the United States of America, your video can reach the server faster, and the process will be faster. Your video has to go through multiple servers in order to process, no matter where you are living. 
Now comes to the video format. Well, isn't it obvious that a video with a higher resolution will be processed slower and take more time? For example, a video of 1440p will definitely take longer than 360p. You also may notice that after uploading, the video quality has decreased. The faster uploading speed is the reason. After some time, the video will be shown in high quality. 
The number of the video that is under process before your video uploading also affects the speed. 
How To Upload Video On Youtube faster?
Here is some suggestion that accelerates the video uploading. All these are tried and tested methods. 
1. Use A Faster Internet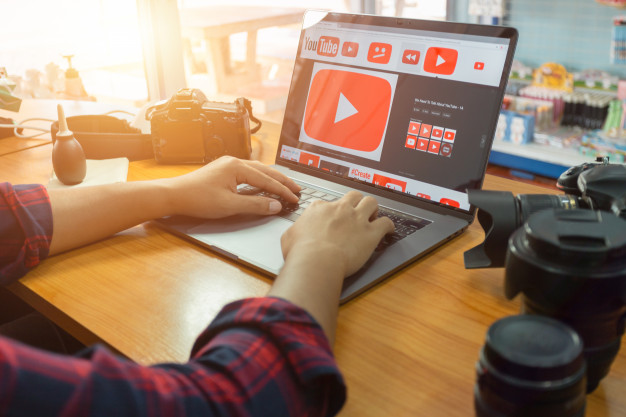 As I have mentioned earlier that the internet speed plays a vital role in "how long does it take to upload a video to Youtube?" Make sure that you have an internet connection that is fast enough to make the uploading process faster. Pause all other internet activities, such as browsing different sites, downloading any file, or uploading any file. 
In short, when you are uploading a video on Youtube, you only should use your internet for that specific task and stop all other activities that consume your internet speed. Avoid any shared or public network. You can use household wifi, or for best result, consider using an ethernet connection while uploading a Youtube video.  
2. Compress The Video Size With The Formats That Are Approved By Youtube
Consider compressing the file format for a faster Youtube uploading. How long does it take to upload a video to Youtube?, this question is common for most YouTubers. Videos that come in smaller sizes take less time to upload. But all videos can not be small in size. So, First you have to know that how to compress Youtube video? In this case, what you can do is compress the size of the video while selecting the Youtube format. 
Choosing the right youtube format is really vital for processing the Youtube upload. This will also not interfere with the quality of the video. So, now you get another technique to upload Youtube videos faster. Such as a MOV video will take longer than an MP4 video to upload. Because MP4 format will remove all unnecessary information and the best thing is that it will not affect the quality of the video. 
3. Avoid The Peak Hours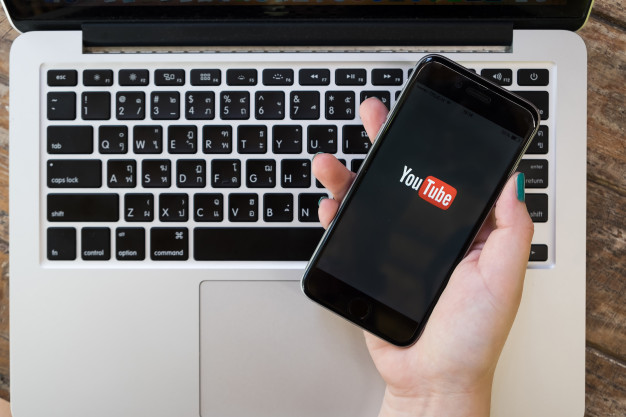 When you are asking the question "How long does it take to upload a video to Youtube?" you should consider some factors. And avoiding the peak hours is one of them. Always try to upload videos during those times which are not used by many or most of the YouTubers. Always use the off-peak hours to upload videos. 
You can use the time duration from 2 pm to 4 pm CST or EST time during the weekdays. But the time will be a little early when the weekend comes. Consider the time from 10 am to 11 am EST or CST to upload Youtube videos on Saturdays and Sundays. In addition to that, you also need to consider your viewer's daily viewing schedule, route, and habits. So that you can upload videos before they arrive. 
4. Change The Device
If you are using an iPhone and wondering, "How long does it take to upload a video to Youtube?" you may need to change the device, then you are wrong. Nowadays most of the peoples are creating a Youtube channel by android phone and making money from social media and upgrading business strategies. So, you may need to transfer all the videos to your desktop or laptop and upload those videos from those devices. 
If the browser you are using is taking a long time to upload videos on Youtube, you also can try with other different browsers, and see which one is taking lesser time. Consider Chrome, Firefox, and others. Here is a piece of good news for you. Using those browsers will also let you recover the previous interrupted or stuck videos as well. 
5. Clear Browser History, Cache, And Cookies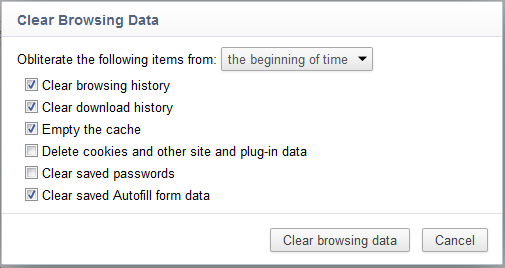 When you are searching for a proper answer to the question "How long does it take to upload a video to Youtube?", you have to keep in mind some factors that I have mentioned earlier. When it comes to browser cache, it does nothing but stores some data of those sites that you visit. 
When you are trying to upload Youtube videos, there will be some cache data that will interrupt or make the uploading process slower. Clear all those browser caches, cookies, and sometimes browser history as well. It will definitely speed up the uploading process. 
Conclusion
Although there are several factors that control the uploading speed of any video on Youtube, some of them are in your hand. You can get access to a better device with a better internet connection and make the video uploading process faster. From the earlier discussion, we hope you have got an answer to your question, "How long does it take to upload a video to Youtube?"
Read Also: