Are you interested in becoming a citizen of Malta? Or perhaps you already live there and would like to become a permanent resident?
Malta has been ranked as some of the best places to live and invest in Europe. They have a very high standard of living and they offer a famous citizenship program to foreign investors willing to move there.
If you're really considering moving to Malta, then you might want to check out some Malta Citizenship by Investment Program detailed guides (for example here).
In this article, we don't go as in-depth as those complete guides, but we try to give you an overview of the program and why it might be worth your money, and the time you spent in its application procedure.
Requirements for investing in Malta
Malta offers a unique opportunity for foreigners who wish to invest in real estate. In fact, if you invest €700k into a property, you could potentially become a Maltese citizen.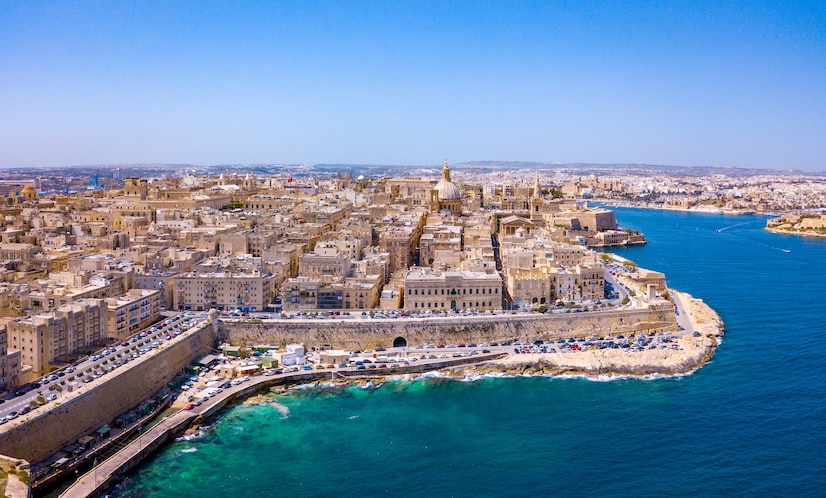 However, before you start looking at properties, you should know what you need to do to qualify.
You must have a valid passport from a country that has a visa-free travel agreement with Malta (and have never been denied a visa to enter one of such countries)
also, not a citizen from a US travel ban list country
with a clean criminal record and no ongoing criminal investigation
Once you meet all of these requirements, you can start applying for citizenship
It's important to note that you cannot apply for citizenship until after five years of investment in a residence in Malta. Or through other routes like a direct, non-refundable investment or a philanthropic donation.
The Maltese government changed the name of such program to CES (Malta Citizenship by Naturalization for Exceptional Services by Direct Investment) after its ancestor program, which was called Malta Individual Investor Program.
Bear in mind that each year, only a total of 1.500 applications are allowed for the citizenship program.
So, if you plan to invest in Malta, you should consider buying property but kept it for a minimum of five years.
If you'd rather buy property in another country, then you may want to look at countries offering similar investment programs, the so-called Golden Visa programs, like Portugal, Spain, or Greece just to name some in Europe.
Benefits Of Investing In Malta
Malta offers many advantages to foreigners who invest in their country.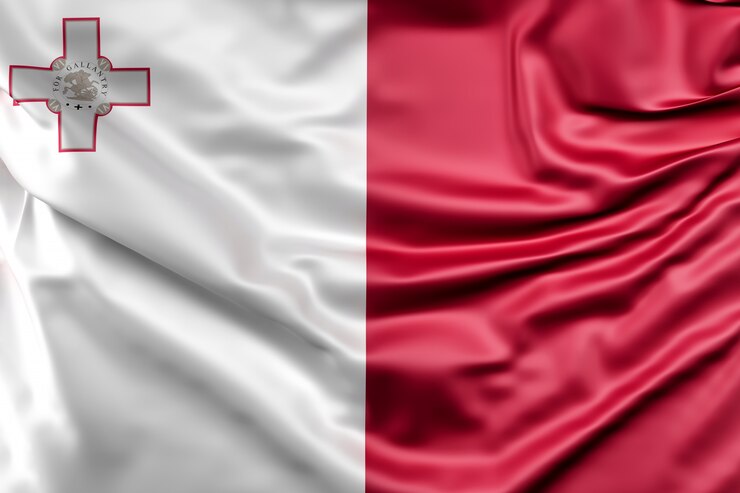 Here are some of the most important ones, whether they are exactly related to financial benefits, or related to lifestyle and life quality:
1. Malta is a safe haven for investments
It happens to be one of the most efficient countries regarding taxes. So, it makes sense that people from around the world choose to invest in Malta.
2. Malta has a low cost of living
You can save up to 50% compared if would live in the capitals of other European countries, like Paris, London, Madeira, and Amsterdam.
3. Malta has a good education system
They have excellent schools and universities. This makes it easier for you to continue learning and expand your knowledge.
4. Malta has a strong economy
Their GDP per capita is higher than the average in Europe. Their unemployment rate is lower than the EU average.
5. Malta has a beautiful environment
They have amazing beaches and mountains. So it happens to be an island nation, with a lot to offer once you live there.
6. Malta is a member of the EU
If you are a non-EU citizen, once you get residency or malta citizenship, then you will be able to travel, study, or work within the EU without having to pay extra taxes and other bureaucracy. Getting access to the Schengen Zone area is often one of the main reasons for investors outside of the EU to apply for this type of program.
7. The government provides excellent infrastructure
The roads are well maintained, and the public transport system is reliable. There are plenty of schools, hospitals, and public services that work well.
Costs of Investing in Malta
Malta has been ranked as one some the best places to invest and live in Europe. They have an excellent economy and a strong business culture. In fact, they have been constantly on the list of top countries that attract most foreigners to invest in.
However, if you're looking to invest in Malta, you should know that investing in real estate is not that cheap anymore.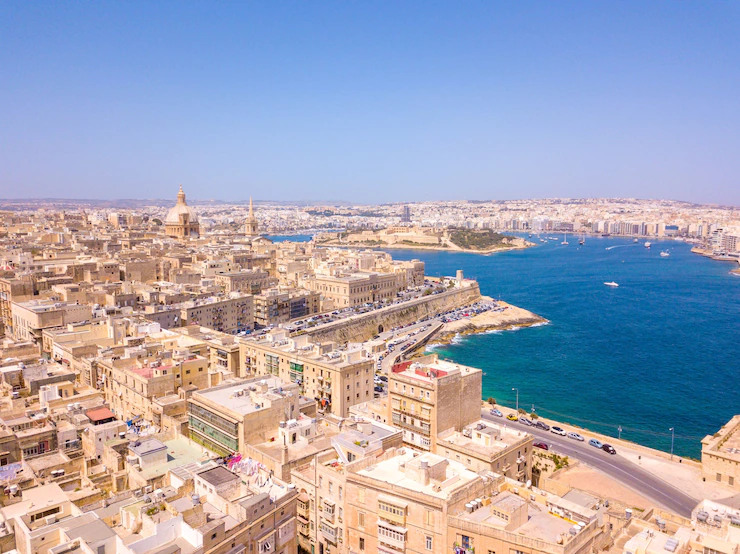 So, before you decide to invest in Malta, consider all the costs involved.
The procedure for applying for the Maltese citizenship process is somehow a bit complex, but not as bureaucratic as it used to be. And you only need to apply once.
First, you need to provide proof of residence in Malta and prove that you intend to reside there permanently. And that is obtained through a residence card, that needs to be approved and emitted by CMA (The Community Malta Agency). For that, you can expect to pay around €15k or more, if you have dependants also included in the process.
Fees for the citizenship application, total around of more than €15k. Admin fees of €1k, €5k for the main applicant, and €10k for each dependant who is 13 years old and above.
After some time in your residency status, in between one year to 3 years timeline, you will still need to pay €500 to the CMA.
The final step of the naturalization process is when you invest the total amount needed to get the status. Whether through property investment, charity donation, or direct investment.
Is It Worth Applying for the Maltese Citizenship by Investment Program?
Applying for citizenship through the Malta Citizenship by Investment program is a great option for anyone who wants to live abroad permanently and isn't an EU citizen.
And the program is indeed one of the most "competitive" and advantageous citizenship investment schemes out there, rivaling other known European programs or Caribbean ones.
However, it does require a bit of planning and preparation. So before you apply, make sure you know exactly what's the requirements and how is the full process like.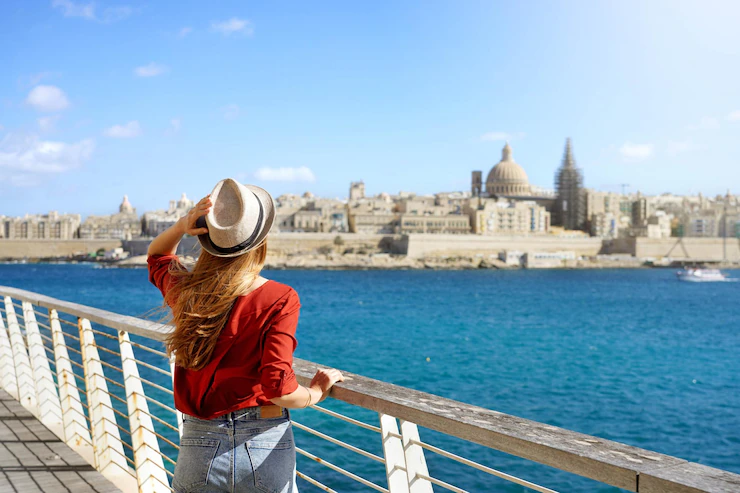 Also, think about the type of property and where you are willing to invest in the island. Do you want to live in a beautiful city like Valletta? Or maybe you'd prefer to settle somewhere quieter and less expensive? Whatever your preferences, make sure you know what you're looking for before you commit to anything.
If going through the residence investment route and once you've decided where you want to live, you'll need to decide whether you want to apply for citizenship by doing all the work by yourself or taking the consultation of a specialized company.
Finally, you'll need to wait for your application to be processed. Depending on how quickly you complete each step, this process can take months to years.
But once you finally become a citizen of Malta, you won't have to worry about dealing with bureaucracy again. At least, as long as you keep the same conditions and requirements needed for the application in the first place.
Additional Resource:
Sumona
Sumona is a persona, having a colossal interest in writing blogs and other jones of calligraphies. In terms of her professional commitments, she carries out sharing sentient blogs by maintaining top-to-toe SEO aspects. Follow her contributions in RSLOnline and SocialMediaMagazine