Ask some purists, and they will say that there are no modern muscle cars. Technically speaking, they might have a point. The muscle car era is generally considered to have started in 1949 and ended in 1979 – bookending the golden age of Detroit automobile production.
So this article will take you through the age of muscle cars and see what the more modern muscle cars are like in comparison.  
The Muscle Car Age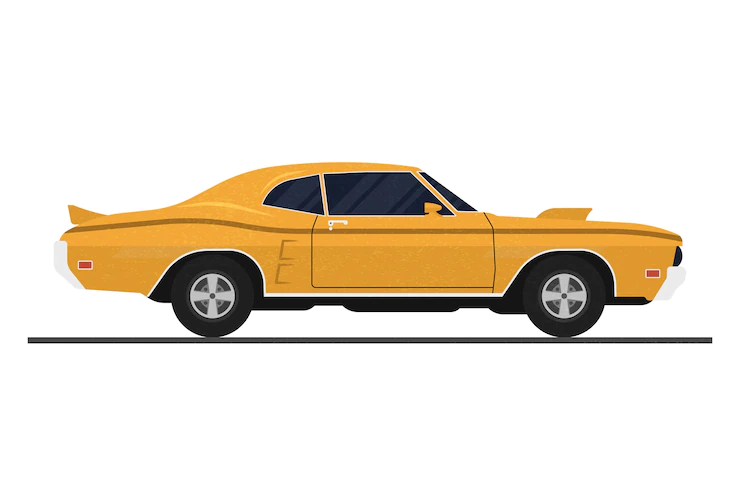 1949 saw the release of the Oldsmobile Rocket 88. This is considered to be the first true muscle car. It was a modest-looking mid-sized car that was fitted with an oversized V8 Rocket 88 engine.
It quickly influenced the emergent youth car culture in the United States. It was cheap enough to be purchased by a blue-collar American but fast enough to take part in drag racing and hair-raising cruises. Finally, the ordinary American had access to a performance car.
Young Americans looking to find a way of retaking their environment in the stuffy and restrictive conservative atmosphere of the 1950s had found their steed of choice.
The Oldsmobile vehicle was so popular and influential that other Detroit car manufacturers decided to jump on the bandwagon and produce their own powerful mid-sized, intermediate-price-performance cars. The muscle car era had begun. Modern collectors like Mike Savage of New Canaan obsess over these original machines.
The golden age of muscle cars was cut short because of the 1973-74 OPEC oil embargo. OPEC – the Organization of Oil Exporting Countries – was a powerful consortium of oil-exporting countries from across the Middle East and North Africa.
These countries were shocked and appalled when the United States chose to arm the Israeli military during the 1973 Yom Kippur war – a war in which the Israelis eventually defeated a coalition of Arab states. This led them to embargo all oil exports to the United States of America.
Although the United States produced much of its own oil, it did partially rely upon imports from the Arab world. Petroleum prices, which had been very low in the postwar period, skyrocketed. Muscle cars were no longer economically viable in this environment.
Muscle cars all had huge engines – largely 6 to 7-liter V8 blocks. These were immensely gas hungry. Even if young people could afford to purchase a muscle car, they could not afford to run one. Major American cities also began to impose environmental controls. The original muscle cars were not environmentally friendly.
Related Resource: Everything You Need To Know About Buying Automobile Scale Models
Modernity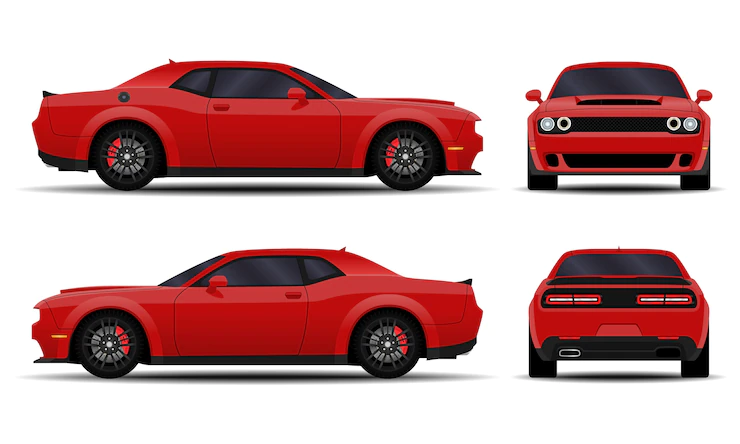 This bookended era might seem pretty open and closed. Muscle cars – or muscle car-influenced designs – just refuse to completely die in the United States of America. There is something so American about stuffing a massive engine in a medium-sized car.
Tearing through the backroads and highways of the American Southwest in a muscle car is a feeling to savor, and car manufacturers remain interested in feeding this national interest. Some of the biggest producers of muscle cars in the 1960s and 1970s have begun producing high-powered vehicles again.
 Some of these manufacturers have found great success designing and releasing muscle car-inspired designs – often rehashes of their original creations.
Here Is A Quick Guide To Some Of The Most Impressive Modern Muscle Cars: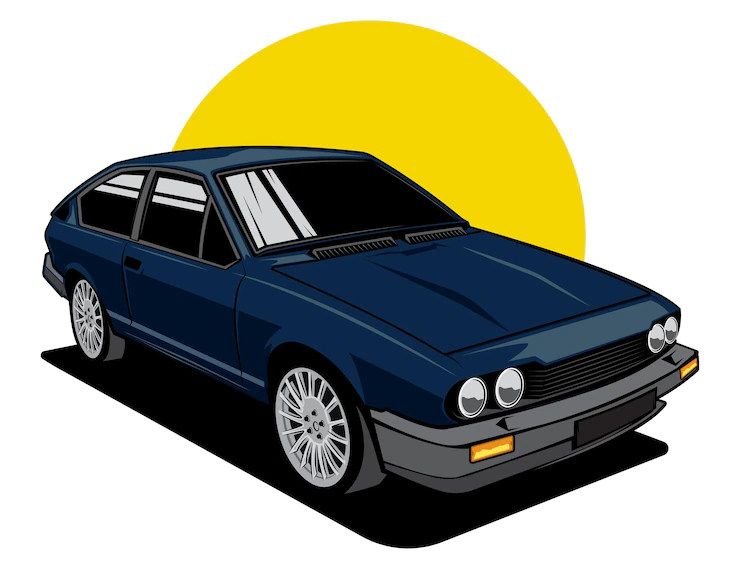 1. Shelby Mustang GT350 R
Carrol Shelby was one of the greatest car designers ever. He was a successful driver that competed in the Le Mans 24 Hour race for Aston Martin and Ferrari. After retiring from racing due to a heart condition, he turned his attention to building the first successful American performance car – the Shelby Cobra.
He used the chassis of a modestly powered English roadster and replaced the engine with a powerful Ford model. It was an immediate success, and Ford hired Shelby to work on new performance vehicles – including the famous Mustang.
Ford and Shelby have continued to upgrade and redesign the Mustang over the years. The 'pony car' is a true American classic. In 2016, Ford and Shelby released one of the gnarliest Mustangs ever: the GT350 R.
The 'R' is built using state-of-the-art materials and is very aerodynamically advanced – unlike its 1960s namesake. Engine-wise, the GT350 R is very much a muscle car. A 5.2-liter V8 engine lies snugly under the hood – providing a quite frankly ridiculous 526 horsepower.
This power helps the car to 60 miles per hour in just 3.8 seconds. The car is immensely torquey  – producing 429 pounds per foot. The car is not cheap by any standard, but it provides some incredible thrills – especially when you get a chance to open up the throttle on a long straight back road.
2. Dodge Charger SRT Hellcat
Dodge was never a true powerhouse during the golden age of the muscle car, but they are quickly becoming one of the big names in producing powerful cars. Dodge has a long history of making powerful pickup trucks, and this means that they also have a good track record of producing high-performance, high torque engines.
Dodge enlisted the help of performance company SRT in their quest to produce a true muscle car for the 21st century. The result is a Charger like no other: equipped with a massive 6.2-liter engine capable of producing 707 Break Horse Power.
If you want power, the optional redeye pack can offer a mighty 797 horsepower. That mighty engine means that this car is capable of outrunning every other vehicle on this list. It is not economical by any standards, and it looks like a family runaround car, but the Dodge Charger SRT Hellcat is one fiery customer.
The original wave of muscle cars looked just like intermediate sedans, and the Hellcat followed in their footsteps. Part of the joy of driving the Hellcat comes from just how mismatched the performance of the car and the appearance of the car are.
You could take your kids to school in this vehicle, but you would have to be very careful with the gas pedal while doing so. The Dodge Hellcat can quite easily keep up with some of the more expensive European performance sedans like the BMW M5.
Muscle cars were originally designed to allow normal Americans the same kind of performance as more expensive European designs.
3. Chrysler 300 SRT8
Chrysler was responsible for some absolutely amazing vehicles during the golden age of the muscle car. Their muscle cars were often released under the Plymouth badge. Plymouth was conceived as the entry-level badge of Chrysler but became synonymous with cars of all performance levels aimed at younger drivers.
Appropriately, this meant that they were the badge under which Chrysler released some of its best muscle cars during the 1960s and 1970s. There are many standout examples, but none are more notorious than the Superbird.
The Superbird was a wild-looking muscle car with a massive engine and huge spoiler. It was designed to compete in stock car races but had to be made available to the public in order to meet 'stock' requirements. In recent years, Chrysler has dipped back into the muscle car market.
The Plymouth badge was folded during Detroit's downturn, so Chrysler released these cars under their own name. The 300 SRT8 is their flagship muscle model.
Right off the bat, it is worth mentioning that the Chrysler 300 SRT8 is not a very attractive car. It looks boxy, but not in a brash or exciting way. It certainly does not look aerodynamic. It looks like a downgraded Bentley.
Looks aside, this is a truly exquisite performer. It is a heavy, luxurious car – weighing 4328 pounds. Despite this, it can travel from 0 to 60 miles per hour in 4.3 seconds, thanks to its 6.4-liter HEMI V8.
While this performance is great for such a massive car, it might not satisfy some of the more purist muscle maniacs. This vehicle is more suited to the business executive that wants to tear down the highway a little faster than could be considered reasonable.
4. Equus Bass 770
While most of the cars on this list are produced by automobile companies that have been in operation since the heyday of the American car manufacturing industry, it is worth noting that there are some upstart companies making muscle cars their own way.
In fact, smaller companies are able to specialize in producing more 'pure' muscle cars because they are not tied down to the wider strategic aims of a large car manufacturing company board.
Equus is a small car design and manufacture company that specializes in very limited runs of vehicles. For the Bass 770, they used the body of a 1970 fastback Mustang as inspiration but completely redesigned pretty much everything else.
Don't let the vintage 1970s shape fool you – this is a performance vehicle that can keep up with a Ferrari Spyder. The 770 is fitted with a 6.2-liter V8 engine capable of producing 640 Break Horse Power.
This monster of an engine propels the Bass 770 to 60 miles per hour in just 3.4 seconds. In the right circumstance – as in not on a public road – the Bass can reach 200 miles per hour. This is a fair bit faster than any of the original golden-age muscle cars.
The Bass 770 is an extremely limited edition, with each car being hand-made by a small team of engineers. This, and the incredible performance, means that the 770 is prohibitively expensive.
The basic model retails for an eye-watering price of almost 200,000 dollars. When muscle cars were first unleashed on the public, they were seen as cheap methods of attaining amazing performance.
Now, thanks in part to the fetishization of the American muscle car, they are more like luxury sports vehicles in terms of pricing. This might turn some people away from the modern muscle car scene.
Regardless, the Bass 770 is one of the most desirable American-made vehicles on the market today and captures the thrilling spirit of those early muscle-bound machines.
Not many cars being produced at the moment match the 770 in terms of pure ride enjoyment. Set yourself up in one of these in the desert, and you are bound to have an absolute whale of a time.
5. Jeep Grand Cherokee Trackhawk
It will take a great vehicle for muscle car purists to embrace a Jeep. Technically, a 4 x 4 vehicle is unlikely to appeal to the people who fetishize the 1960s and 70s speed machines. Jeep, however, has created a truly muscle-bound vehicle that would be welcome in any speed enthusiast's garage.
The Jeep Grand Cherokee Trackhawk is the venerable off-road company's attempt at creating a true performance vehicle. It uses the same massive engine as the SRT Hellcat, which gives it some serious road slaying ability.
It is the most powerful production SUV in the world. This, of course, means that it is not exactly cheap to run. For the wealthy enthusiast, however, this might not be a barrier. It can make 60 miles per hour in just 3.4 seconds, which is absolutely absurd considering the shape and size of the thing.
In testing, the Jeep Grand Cherokee Trackhawk has been bought up to 180 miles per hour. Interestingly, the vehicle features an 8-speed automatic transmission. Performance cars usually rely on manual transmissions that allow drivers to push their cars to the limit, but the Trackhawk takes a different approach.
By having small gear ratios and a large number of gears, an automatic transmission is able to keep up with manual designs in the acceleration stakes. This vehicle is perfect for people that want a performance car but live in areas that are prone to snow and ice.
Nobody wants to take their Shelley Cobra out in the snow – it would soon be found floundering in a ditch. The Cherokee, however, can handle pretty much any condition while still having excellent performance.
It is the least 'picky' of the cars on this list, which will please many people concerned that a new muscle car will be more of a showpiece than an actual tear-around vehicle for pleasure.
Read Also:
Arnab Dey
Arnab is a passionate blogger. He shares sentient blogs on topics like current affairs, business, lifestyle, health, etc. To get more of his contributions, follow Smart Business Daily.