Healthcare is a business. Not many people are aware that most hospitals are owned and operated by businesses within the private sector. In addition, nearly 60 percent of hospitals operating within the United States are non-profit, while 20 percent are for-profit, and another 20 percent are owned by government entities.
While the funding for an average hospital comes from a variety of sources, the careers that the healthcare world offers come with higher than average salaries in most departments.
The truth is, healthcare is an ever-growing field, and with the COVID-19 pandemic still on the rise and inundating hospitals as of 2021, this trend will only continue for the foreseeable future, along with desirable salaries.
Navigating the world of healthcare professions can be intimidating, as there are so many fields to choose from. Here, we'll break down a few of these fields and their functions.
1. Obstetrics and Gynecology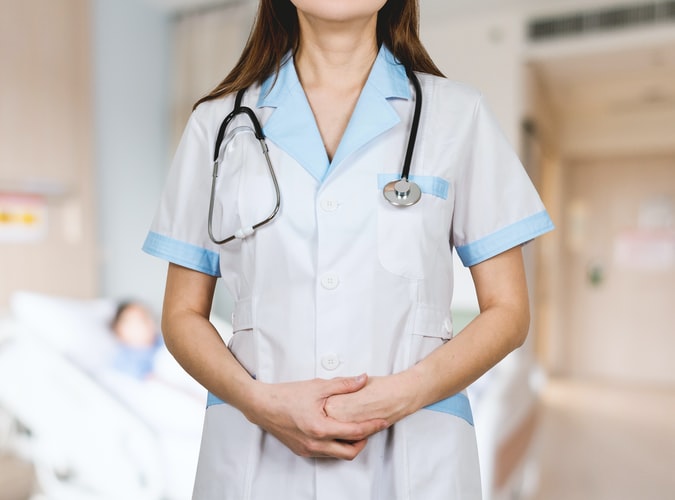 One field that will always be needed in healthcare concerns that of childbirth and the care of women giving birth. While many associate this with the acronym OB-GYN (Obstetrics and Gynecology), these are actually twin fields that work in tandem with one another, with slight differences.
The funny thing about these two fields is that while you can be an obstetrician and not be a gynecologist, you cannot be a gynecologist without first becoming an obstetrician. If that sounds confusing, don't worry, you're not alone.
Apart from this, if joining the medical field was ever your dream but you couldn't be a part of it, then it still is not too late, as there are various options out there such as becoming a phlebotomist or an EKG tech to enter the medical field as EKG techs are in high demand.
2. Obstetrics
Obstetrics concerns the study of women giving birth which includes every stage of pregnancy up to childbirth and dealing with the postpartum period of pregnancy as well.
Obstetricians are typically concerned with a healthy pregnancy, focusing on any issues that may arise during pregnancy. This might include recommending specific care routines for a woman, depending on underlying physical conditions, and looking for signs of disease or potential problems with an upcoming delivery.
3. Gynecology
A gynecologist's primary field of study involves the overall treatment of women and young girls, particularly for reproductive health.
Duties that a gynecologist may perform include annual exams, pap tests, and screening for pelvic cancer, reproductive disorders, vaginal infections, and the like.
Essentially, a gynecologist does not deliver babies, whereas an obstetrician does. And though a dual specialty is often the case with OB-GYN doctors, some remain specifically devoted to either field.
For those looking to pursue a career in obstetrics and gynecology, you need to have a vested interest in women's health or practicing medicine regarding childbirth. Regardless, the average annual salary of an OB-GYN is between 200,000 and 400,000 dollars per year as of 2021. Here's a job site specifically for individuals looking for jobs in obstetrics and gynecology.
4. Nursing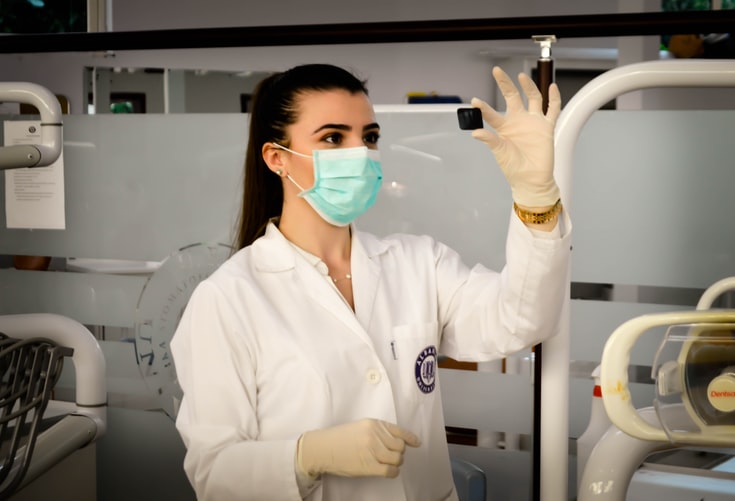 The career title, Registered Nurse (RN), is one of the faster-growing fields of healthcare. In fact, a report by the American Medical Association held that there is a ratio of 10 nurses to every 3 practicing physicians in the United States.
Nurses are also the workhorses of the medical world. Just about every patient that requires care is first met by a team of nurses over the course of treatment. These individuals work long hours, sometimes as long as physicians themselves.
Becoming a nurse does have numerous benefits as well. Not only is this a lucrative field with an average starting salary of over $60,000 per year with the potential for overtime, but it's also a stepping stone towards other highly paid career fields.
In order to become a nurse, one has to graduate from a nursing program. While some programs only take two years to complete, most hospitals and healthcare facilities like to see a nurse with a Bachelor's of Science in Nursing, which requires completing a 4-year university Bachelor's program.
5. Physician's Assistant
A Physician's Assistant or (PA) is a title given to an individual who has not completed 4 years of medical school upon completion of undergraduate studies. A PA does, however, have a Master's Degree education level.
Most PAs attend a PA program after graduating with a Bachelor's degree in a related field such as biology, nursing, behavioral sciences, or something similar. In addition, while attending a PA program, most prospective PA's work in a specific field of healthcare such as a paramedic, nurse, athletic trainer, or medical assistant.
A physician's assistant also has to pass a board exam and become certified after completion of schooling in order to practice within a specific field. Upon completing the exam, a PA can then treat and diagnose patients, recommended therapies, and prescribe medications.
For those not wanting to spend nearly 13 years in school and training to become a medical doctor, becoming a PA is a lucrative career path in its own right, with an average salary of over $110,000 per year.
6. Neurosurgery
According to the American Medical Association, the highest-paid career field within the healthcare industry is that of a neurosurgeon. With an average annual salary of over $750,000 per year, these individuals are highly trained and in higher demand.
Neurosurgeons specialize in diagnosing and treating conditions largely related to brain function along with the spine and nervous system. Though this is a field of surgery, some procedures are intense and require longer than 15 hours to complete. Intensive education is also required as these medical doctors perform some of the most complex and life-threatening surgeries that a human being can withstand.
In addition to an undergraduate degree, completion of medical school, and attaining an M.D. or D.O. degree, a neurosurgeon has to then complete an internship of one to two years in a surgical unit and then another five to seven years in a neurosurgery residency.
After nearly 15 years of education and passing a medical exam and licensing board, a neurosurgeon can then practice medicine.
The medical field is vast, containing some of the most highly paid careers on the planet. But, if you're entering the healthcare field, you have to have a sense of responsibility for the safety and health of human beings. It's also good to note that what comes along with some of the most respected careers in the world, is that those who work in healthcare sacrifice many years of their life for education within the field, work long hours, and have little time for family life.
Read Also: