There is no reason you can't consider a career change even after the age of 30 or even 40. There is nothing wrong with envisioning yourself in a role that you desperately feel passionate about, and if an additional degree or course can change your career, then why not?
Many people consider going back to Marketing because they feel their life goals don't align with their current career choices. Not only that, but there are many benefits to going back to college, which include more career flexibility, higher salaries, personal investment, job security, and more.
So, if you feel like you are ready to take the next big step in your career and refine your skills, then take a look at the following excellent career choices for going back to college:
1. Elementary school teacher:
Teaching careers are prevalent for their rewarding nature, holiday benefits, and job satisfaction. However, to become qualified, you'll need a minimum of a bachelor's degree, and then you'll need to pursue a master's degree and, more often, a postgraduate teacher training course.
You'll need to spend at least four years in school, while if you aim to become a professor or a high school teacher, then at least eight years of post-grad education is required. It is one of the fastest-growing fields to consider if you are going for a mid-life career change.
Average salary: Elementary teaching positions offer a median salary from $53,000 to $57,000.
Education requirement: A bachelor's degree is required along with a master's and teaching certification.
2. Student success advisor/High school counselor:
Thinking about how to become a high school counselor for that much-needed career change and if it's the right choice? Becoming a student success counselor is an ideal career path for people who wish to do good outside of the classroom.
Your job would be to help students identify their academic goals, allow them to achieve those goals, and track their progress. It is a highly lucrative career choice for someone who doesn't feel right with teaching anymore but still wishes to work with students. Along with the proper education, you'll need additional skills such as interpersonal communication and computer skills.
Average salary: Student success counselors can earn a median salary of up to $55,000.
Education requirement: As a student advisor, you'll need a bachelor's, then a master's degree, in addition to a career development specialization.
3. Registered nurse: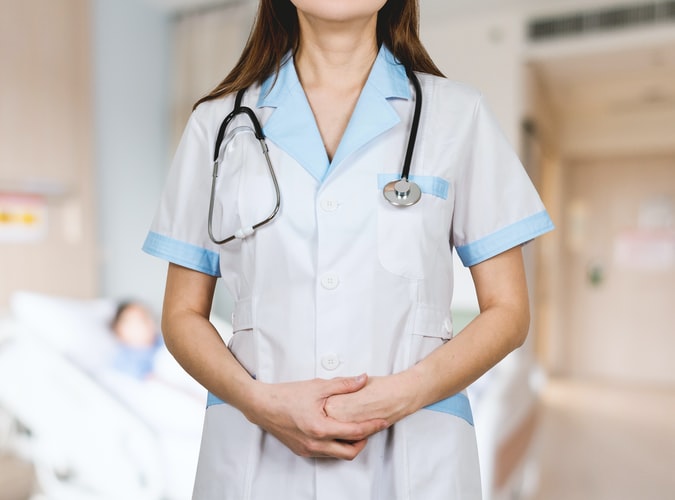 According to the Bureau of Labor Statistics (BLS), the growth rate for registered nurses will grow by 12% in 2018-28. This means that even if you are looking towards a mid-career shift, going for RN or nurse practitioner would mean a pretty good career path.
Since the ongoing pandemic has highlighted the current shortage of nurses, the BLS listed nursing in terms of job growth as one of the top three occupations. Nursing is a secure and growing field that is worth every penny and second returning to school for.
Average salary: RNs can earn a median annual wage of more than $73,000.
Education requirement: RNs are required to either earn a two-year associate degree in nursing or a Bachelor of Science in Nursing along with taking the NCLEX.
4. Public relations specialists:
In public relations, you practice the art of disseminating and managing information from an organization or an individual to the public. As a PR officer, you are responsible for building a beneficial relationship between public communities and organizations. It is a very dynamic position that requires a few competencies such as strong verbal communication skills, writing skills, and organizational skills.
Average salary: A public relations specialist can earn an approximate mean wage of $70,000 annually.
Education requirements: You are required to have a bachelor's degree in either journalism, communications, business, marketing, or any other related field.
5. Human resource manager: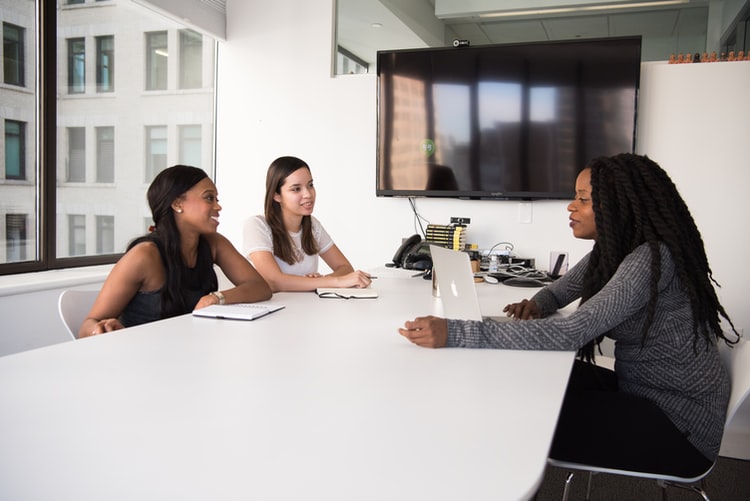 Working in HR means that you are responsible for handling employee and other administrative problems. As a human resource manager, you'll be required to recruit new employees, employ policies and benefits, and work with executives on different company strategies.
If you are seriously considering giving a career in HR a chance, going back to college would be a great idea. You'll need a solid educational background in communication, management, human resources, business, or related fields.
Average salary: HR managers can earn a whopping median wage as high as $110,000 annually.
Education requirement: The minimum education required for this position is a bachelor's degree in human resources or related fields like information technology, business management, finances, etc.
6. Auditor or accountant:
Wish to go back to school to pursue your passion for numbers? If yes, then a career in finance and specifically in accountancy will be ideal. Top firms hire an accountant with a solid educational background and relevant experience.
If you are good at handling audits, financial records, taxes, and reports, then you can earn a handsome salary in this field but with the right degrees in your hand. You'll need around 4 to 6 years of higher education to qualify for high-paying accountant positions.
Average salary: Accountants can earn an average salary of $69,000 per year.
Education requirement: A minimum of a bachelor's degree in accounting or a related field is required to become an accountant. You'll also need a master's degree if you are aiming for higher positions.
Conclusion:
It's never too late to go back to college and earn a degree so that you can go for better career choices. The right type of degree and specialty can change the course of your career for good. While some fields won't require you to take your time and study, however, there are a few high-paying career choices like the above list that are worth your time for going back to school.
Read Also: