The path that you have planned for your career may not always work out, no matter how hard you try to make a success out of it. This can leave you feeling disheartened, and your confidence may be knocked. You might even begin to believe that your career is over and that you will never be happy in your job again.
Then, to make sure that you give yourself a chance at success and to motivate yourself to stop moping around after your lost opportunity, besides peeping through only refulgent healthcare positions, here are some of the best careers that you can decide to follow if your previous job or your start-up does not work out the way that you wanted.
1. Digital Marketing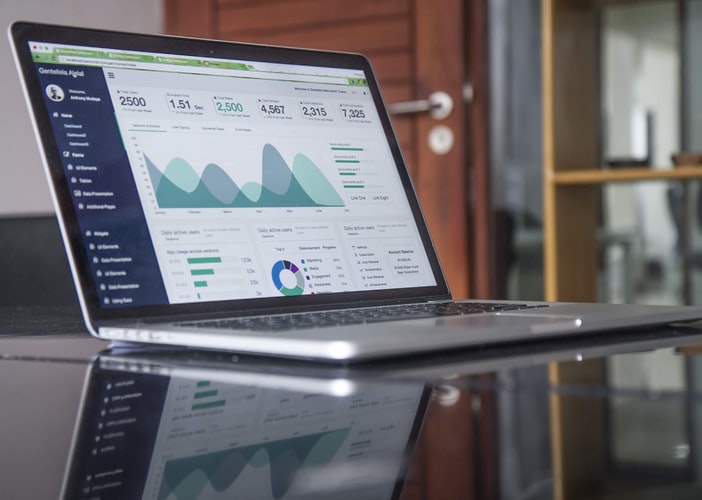 One of the top career options that you should consider choosing when your previous career path has gone down the drain is becoming a digital marketer.
Digital marketing has boomed in the last few years, especially due to the COVID-19 pandemic, and almost every business now advertises its wares and services across the internet. This means that digital marketers are in demand. They create content for blogs and social media, find opportunities for partnerships with other brands, and analyze which of their campaigns has been a success.
Digital marketing is a great option to choose for a second career. You will likely already have many of the skills needed for it, such as great written communication and an insight into the world of business. Not only this but there has recently been an increase in the number of higher education qualifications that you can study for.
For instance, enrolling in a course like Emerson College Digital Marketing and Data Analytics will help you to prepare for the world of digital marketing by giving you the tools that you need to succeed and by teaching you all of the most modern and up-to-date digital marketing techniques.
You may go through Digital Strategist – How To Become Digital Marketing Strategist (Best Guide)
2. Sales
If you have come straight out of your own start-up, you will most likely be looking for jobs that are related to business or that can allow you to use the skills that you have built up by working for your own company. Then, a future in sales might be the right option for you.
Sales jobs give you the opportunity to connect and sell different products to clients and to drive an organization to success by ensuring that they never run out of leads. There is also usually a lot of progression in terms of sales departments, with the opportunity to become a sales manager.
This individual will set sales plans and goals and lead a team of people to improve their selling techniques. They will also be responsible for branching out into new sales platforms and for reaching different audiences.
3. Consultant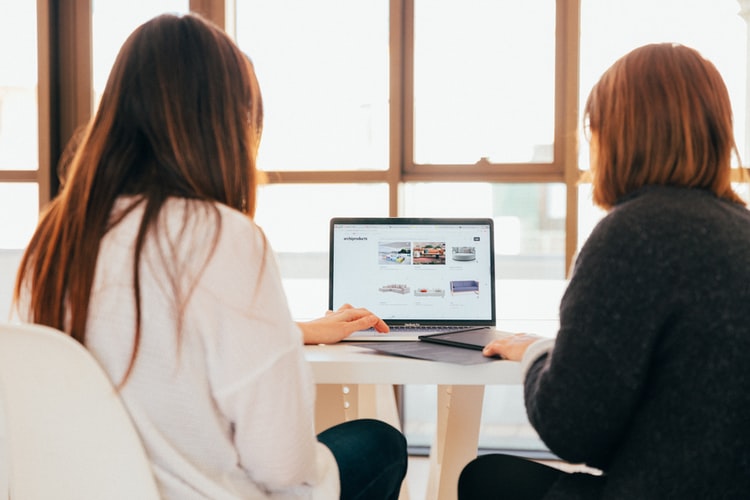 If you have a failed start-up under your belt, this is not something to be ashamed of. You will probably have learned a lot from failing to make a success of your business, and other people might also be able to learn from the mistakes that you have made.
Then, you should consider turning your failure into a positive by becoming a consultant. As a consultant, you will be able to work for a variety of different departments, such as finance, HR, and management. You will have the authority to advise other business leaders about the mistakes they are making within their business and any steps that they can take to improve their company and its operations.
As a consultant, your work to solve the issues of other businesses will usually be on a freelance basis. This can give you the opportunity to work for yourself again and the independence that you need to thrive for a long time to come, even if your business did not reach the success that it could have.
4. Finance
Finance jobs are not often thought of as exciting, and yet they can give you just as much excitement as running your own business. Not only will you be in the heart of a business and vital to its smooth running, but you will also be working in a fast-paced environment that never stops innovating.
As a finance employee, you will be able to use the latest technology regularly, and there is also a huge range of roles available, meaning that it is always possible to find one that suits you. Finance is also a great industry to work in if you miss the global connection of running your own business.
As a finance leader, you will be able to attend conferences across the globe and even work anywhere in the world that you wish to. One of the best aspects of finance, though, is that there will always be a need for finance workers no matter what happens in the world of business. This means that you will be able to progress along this career path for years to come without any worries about your industry becoming irrelevant or about job opportunities becoming scarce.
5. Web Developer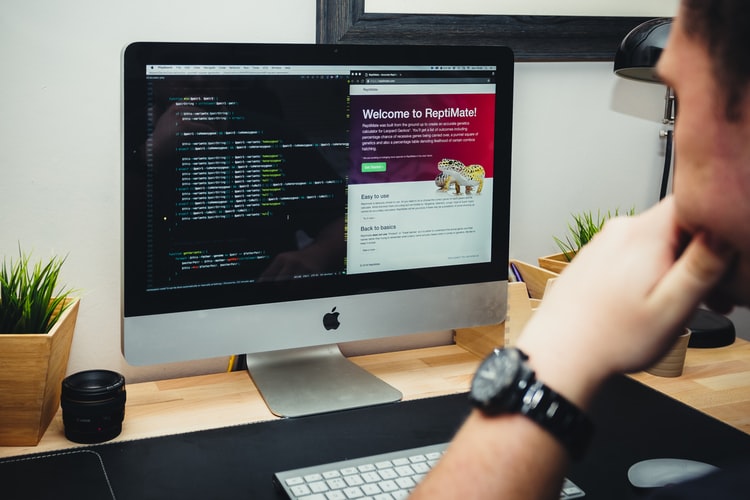 When you are looking for a second career, you might be worried about whether you will be able to find a career that is future-facing. This is one of the pluses of becoming a web developer, as web development is a growing occupation that has an increasing level of demand.
Not only will this allow you to keep up with many of the opportunities that are available in terms of employment, but becoming a web developer will also allow you to help businesses to get in control of the tech that they are using. One of the great elements of being a web developer is also that you do not have to have come straight from high school to be in with the chance of getting a career as a web developer.
Due to the relatively new nature of the job, many people are only just getting trained up for the job and have come from a staggering number of different industries. Suppose you miss the challenge and the critical thinking that is required from owning your own start-up and having a high-powered job. In that case, you should also consider becoming a web developer, as this is a role that focuses on solving issues that other businesses are facing.
To get a job as a web developer, you should consider creating your own website where you can showcase your previous work and web designs. You should also consider looking at freelancing job sites that can help you to connect with clients that are interested in the work that you do. However, if you are ready to head into employment, there are also many web development roles in large businesses across the country.
6. Project Manager
If you miss being a leader, then you should consider the advantages of becoming a project manager. Although project management can be stressful, it can also give you the responsibility that you crave. As a project manager, you will be in charge of managing teams and deadlines, as well as ensuring that projects, such as construction and engineering projects, are completed efficiently and to a high standard.
You will have to juggle many different elements of a business and will be in charge of a project right from the planning stage to the moment that it is completed. This means that you should have great time management, organization, communication, and interpersonal skills.
There is no one way to be a project manager, and many people simply work up through their organization to this role. However, if you have decided that you want to be a project manager, you should put yourself forward to lead certain tasks and projects in your workplace, even if this is voluntary.
You might also consider taking a certification. However, if you are struggling to cope with the stresses of your job, you might consider using project management tools that can help you to automate the tasks that you are having difficulty juggling. They can also help you to view all of the aspects of your project on one single control panel.
7. IT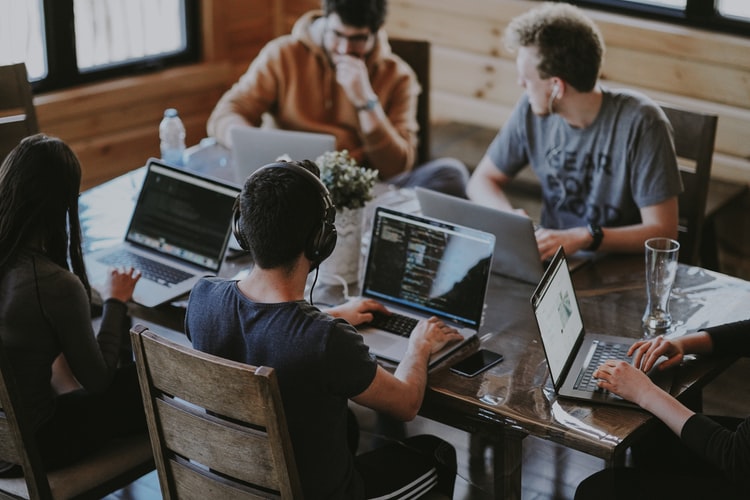 Working in information technology has become popular in recent years as more people discover the wonders of the internet and want to be part of its growth. If the part of your business that you enjoyed the most was working with technology and online, then an IT career could be for you.
There are many different IT careers available, including becoming an IT manager, being a software developer, or becoming a cybersecurity professional. Start your IT career by investing in an online or in-person bootcamp from codingbootcamps.io/. This will allow you to help non-tech-savvy organizations to prepare for a digital future and even manage all of the technical parts of their operations. Some people even decide to start up their own IT businesses, which are often incredibly fruitful if you have the right skills and abilities.
Then, if you want to become an IT professional, the first step that you should take is to move to a city where the tech industry is thriving. This will allow you to be in the heart of technical development, connect with other IT experts, and ensure that you can apply for some of the best opportunities that are available in the sector. There are many of these in the USA and around the world.
8. Teacher
Although you might not think of getting a teaching career the moment that your previous career or business fails, teaching can be a great backup for many. The best element of opting for a career in teaching is that there are many different subjects that require teachers, and this means that you can get into teaching no matter what your industry experience or specialism is.
For instance, whether your business was a publishing company or a software development company, you will have knowledge under your belt that others can learn from. Not only can you get into teaching from any direction, but teaching can also give you the opportunity to discuss your favorite subject and your industry every single day of the year, especially if you decide to become a university lecturer.
Being able to share your passion can get a new generation interested in your specialism and can allow you to ensure that there are people to take your place when you retire. This can then make teaching incredibly fulfilling.
To get into teaching, you will need to take the right certification. Then, you can find a teaching job by signing up to an agency, by looking for teaching vacancies (especially during the summer months or before the start of the new school year), and by contacting local schools. Even if they do not have vacancies now, many schools will keep you on their database if they like your application form and will contact you if a vacancy comes up in the future.
9. Estate Agent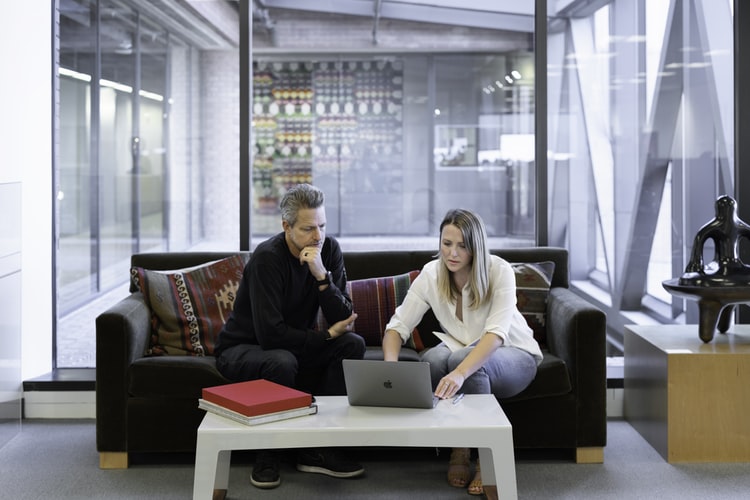 Lastly, if you have already gone through the rigmarole of establishing a career or a business, you might want to consider becoming an estate agent. If you want to become an estate agent, you do not have to worry about getting any additional qualifications or about having to work for an employer again.
Not only this, but real estate is an industry that you can get your teeth stuck into because you constantly need to keep up with home buying trends and house prices. This is without thinking about the potential earnings that you could make to replace your lost income, with real estate agents making a decent wage that can support you and your family and allow you to forget all of the worries that you might have had about your finances when you ran your own business.
Getting a new career after a failed business venture can be heart-breaking. However, it is possible to find a career path that you will love even more than running your own business. From working in IT to finance, there are plenty of industries and sectors that are ready to welcome those with an entrepreneurial mindset and a proactive attitude towards work.
Read Also: