Starting and managing a business is not everyone's cup of tea. Studies show that 20% of small businesses fail in the first couple of years, and some fail a little later. There are several reasons behind this, but one of the key reasons is businesses don't have their legal representative to guide them when they need legal advice.
It's crucial for a business to comply with the regulations and guidelines of contracting, employment, business policies, and other regulations. So, it's better to have a legal advisor in your business who can handle all these aspects properly so as to avoid any legal disputes in the future.
Why Do You Need A Permanent Lawyer for Your Business?
According to the JBA law firm, businesses with permanent legal representatives or collaboration with law firms help them to run their business smoothly and avoid any dangerous pitfalls.
1. Save You From Business Uncertainties:
You never know who will file a lawsuit against your business at what time. If you don't take proper action promptly, it can potentially damage your business and reputation. When you have a permanent lawyer, he or she can proactively take the necessary steps to defend the lawsuit.
Businesses involve a lot of responsibilities, and there are several risks involved. No matter how well you manage your business, there are still some aspects that you cannot handle on your own. So, you need a legal advisor or hire a law firm that can ensure your business run smoothly.
2. Liability Protection:
Although you are good at developing a great product, you may not have the proper knowledge about legal matters. As a business owner, you have to secure several liabilities, including personal liability, employment liability, trademark, copyright, etc.
A legal professional knows how to comply with these liabilities and can ensure that your business strictly follows the state laws. There is no substitute for a permanent legal advisor ensuring the legal compliances. So, it's essential to have an in-house legal consultant or work with a law firm that can protect your liabilities.
3. Dealing Business Contracts: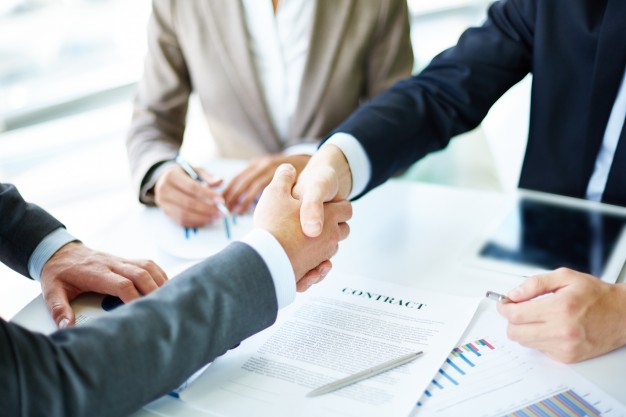 Dealing with partners is one of the complex processes of a business. Sometimes two parties need to agree on a controversial agreement that can lead to legal disputes. In that situation, if you don't have a business lawyer, you may have to face vicious consequences.
The objective of business contracts is to ensure that there is no misunderstanding between partners, vendors, or contractors. However, the contacts are made for the long-term, which is a fixed document, but the business environment changes. So, it's crucial to update the business contracts from time to time if you don't have a lawyer who will oversee those changes.
4. Managing Business Policy and Licencing:
Whether you want to run your business with a sole proprietorship or have business partners, you need to have the right structure and policy for your business. A legal advisor can help you to choose the right structure and draft an appropriate business policy.
Apart from that, a permanent lawyer will also come up with different company policies such as employment contracts, code of conduct, licensing, etc. A small mistake can lead to costly consequences. So, you should have a permanent lawyer who can develop a strong business policy for your company.
5. Legal Dispute Resolution:
Last but not least, a permanent lawyer can take proactive actions to protect your business from any legal disputes or lawsuits. Whether it's a case of defamation or a breach of contract, your business lawyer can take the right steps to deal with any legal disputes when required.
Apart from that, having a permanent legal representative can build customer's trust. Customers always prefer to deal with businesses that are properly regulated and protected.
The Bottom Line:
Now that you understand the importance of having a permanent legal representative for your business, are you hiring a lawyer? If you don't want to hire a lawyer, you can go with law firms which is an affordable and better option.
Read Also: