Many people are now choosing to get their higher education online, and you might be one of them. Getting an online finance MBA can help advance your career or launch a new one.
It's also a fantastic way to learn the practical skills you need to succeed in the business world. Many people who have to work full-time or otherwise have time constraints in their lives find that getting an MBA from the comfort of their homes can be a great option for them.
But since having a world-class education is not cheap, you must research what school offers the best education at the right price. Doing so will ensure that you know that it is worth every dollar when you get your degree. So, you've decided to get your degree online, but where should you go? Here are essential tips to help you find the right online finance MBA program.
1. Make Sure the School Offers Classes That Will Help You Achieve Your Goals
When choosing which school to enroll in, one of the most important things to consider is how much knowledge and practical skills each school will give you to help you succeed in your career.
It's also important to make sure that the class offerings will help you explore every field within finance that you're interested in. For example, suppose you're looking to become a trader or work in the options industry.
In that case, it will be important for you that your school has classes on financial derivatives to give you the practical knowledge you'll need. Otherwise, it will be really easy for your education to become outdated after graduating.
2. Choose the School That Offers the Best Curriculum for Your Learning Style
While most online MBA programs offer very similar types of classes and coursework, you must choose the one that provides the right mix of engaging and interactive learning opportunities, as well as distance learning opportunities. Doing so will help you retain more knowledge and keep your attention during every class.
The ideal school for you should offer various learning opportunities, such as lecture videos, videos about real-world case studies, live webinars with expert teachers, video chats with experts or mentors, online discussions with fellow students or instructors, and more.
3. Look for A School Offering Classes That Are Tailored to Your Professional Goals
Many schools offer specialized MBA programs that may focus more on a specific career field within finance than general MBA programs. For example, suppose you're looking to work in marketing. In that case, it may be a more valuable experience for you to choose a school with programs for marketing MBA students instead of selecting an online finance MBA program.
Similarly, the best programs incorporated in finance MBA online will offer specific concentrations in the different fields of finance, such as investing and corporate finance. These areas require very different skill sets than other areas of finance do.
4. Look for Online Finance MBA Programs That Offer Financial Literacy Courses
Ensuring that you know about the different financial products and services will be extremely important for you as an MBA student. So, when choosing the best online finance MBA program for you, look for programs that offer financial literacy courses to make sure that they teach you all of the different types of financial products and services.
5. Look for a School Offering Flexible Scheduling Options
While getting your degree online can be a great choice for you if you already have a full-time job, it's important to look for schools that offer flexible scheduling options. For example, if you want to work while you go to school, your school must give you the flexibility of working part-time or taking extra time between courses. You should also ensure that the school offers online and classroom courses and self-paced classes.
6. Find A School That Offers Communication with Teachers and Extracurricular Activities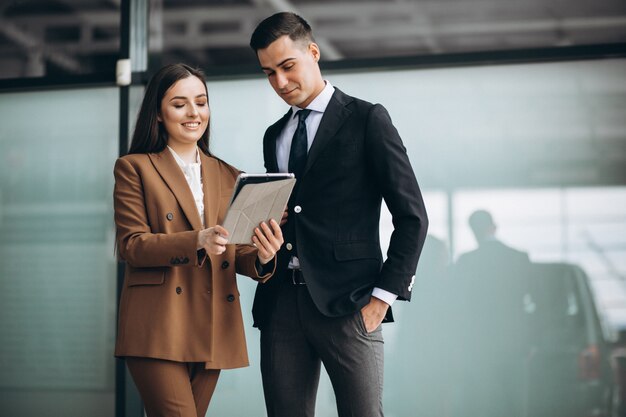 While you must find a school that offers online finance MBA programs, it's also important that you find a school with dedicated teachers who care about your education. Look for experts in their fields and offer communication before, during, and after each course so you can ask them any questions that come up.
It would help if you also looked for a school with several extracurricular activities, such as an on-campus business club or other social groups. Extracurricular activities can help you make new friends and learn from them and make it easier to get part-time work.
Conclusion
While getting a degree online may not be for everyone, it can be a great way to learn the important skills and knowledge you need to succeed in your business career. But, that's only if you do your research on the various online finance MBA programs and choose the one that will best help you achieve your professional goals.
Read Also:
mashum.mollah
Mashum Mollah is a tech entrepreneur by profession and passionate blogger by heart. He is on a mission to help small businesses grow online. He shares his journey, insights and experiences in this blog. If you are an entrepreneur, digital marketing professional, or simply an info-holic, then this blog is for you. Follow him on Instagram, Twitter & LinkedIn