The role of a Personal Assistant is all-encompassing, and at times you may feel like an executive jack-of-all-trades due to the versatility of tasks assigned to you. Individuals in this line of work are expected to juggle calendar management, organize travel plans, and plan meetings or events, amongst other tasks.
Despite this impressive workload, an Executive Assistant is still expected to perform to a high standard, making the amount of pressure on individuals in this position understandable. One of the most fundamental skills an Executive Assistant must possess is managing a demanding workload while actively being as productive as possible.
There are various ways in which Personal Assistants can optimize their productivity through the usage of productivity tools or tech and even by enlisting the services of business IT support in Birmingham. Technology is one of the most influential factors within the role of an Executive Assistant.
It can serve as an advantage rather than a hindrance if PAs know how to utilize it properly. Whether you're an experienced Personal Assistant or have just started in this field, we've compiled a list of several tips that every PA should know and use to optimize their productivity levels and perform to the best of their ability.
1. Take Advantage Of AI Assistants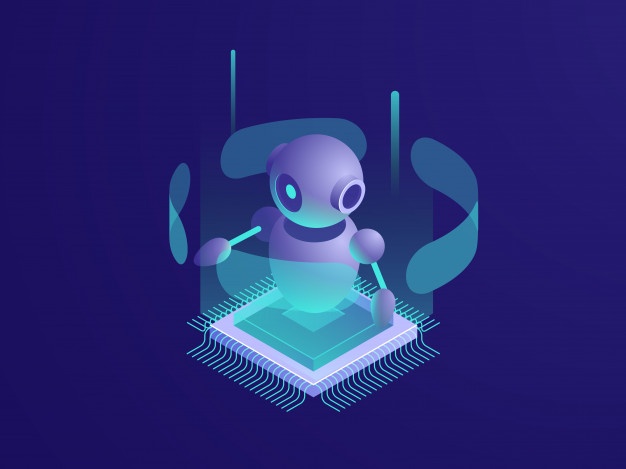 One of the best discoveries in our modern world is artificial intelligence, and nowadays, it can assist us both in our personal lives and our working lives. AI tech effectively eliminates the 'human' element of the PA role, and you can be reassured that it will take care of everything from scheduling to reminders and many other aspects of your role.
Freeing up your calendar so that you can take care of what AI tech cannot, such as maintaining working relationships between colleagues or clients and representing your superior in their absence.
Personal Assistants may also find the use of a virtual assistant helpful if they manage the schedules of multiple individuals so that they can cross-reference between diaries to align them and reduce any mistakes made.
Time management can also be improved using AI tech due to calendar AI features that can help you schedule diaries in various time zones, notify you if something is double-booked, and send you real-time reminders so that nothing is forgotten.
2. Use Cloud Technology
Familiarity with Cloud technology is highly advisable if you're an Executive Assistant, especially if you micro-manage multiple diaries for different clients. Cloud technology is an essential tool for productivity management, as such tech allows you to store hundreds of files, documents, and images without the need for an external hard drive or paper copies.
Personal assistants work in such a rapidly changing and fast-paced environment, which requires them to access files at any place or time.
A feature that Cloud technology can boast of it gives you the ability to work from any location, share files quickly and collaborate with other colleagues on a single file from multiple devices. Various cloud software is available to PA's, from free platforms such as Google Cloud to providers that require a monthly subscription cost such as IDrive and Dropbox.
Alternatively, you could consider enlisting the assistance of a professional IT company such as Geek-Guru who offers server support in Birmingham. Ponder their extensive list of services, ranging from Cloud technology to security, and see if they could help you today.
3. Practice The Art Of Good Tech Etiquette
Effectively a Personal Assistant gives companies and managers a human face; however, before any face-to-face communication, all correspondence with clients is scheduled via technology. In this case, PAs must practice the art of good tech etiquette so that the business is well represented and the tone remains professional.
Personal Assistants will be expected to use various platforms to engage with potential clients, colleagues, or superiors, and knowing how to conduct themselves while communicating through varying media is essential.
Whether they are sending a formal email or conversing via more simple methods of communication such as instant messaging. Written communication can cause business difficulties, as intent can easily be misinterpreted if the composer isn't careful or viewed as unprofessional if it's full of grammatical errors.
Therefore, Personal Assistants must practice good tech etiquette and recognize when appropriate to use specific language or tone of voice to represent the business.
4. Keep Up To Date With Emerging Technology
Keeping up to date with the latest technology, software and applications is another sign of a successful Personal Assistant. Emergence in modern technology can not only help you in your role, but it can also improve how your organization or executive operates, so it's wise to keep an eye on trending, new applications, and any updates for the systems your organization currently uses.
As a successful Executive Assistant, you shouldn't be scared to put your tech suggestions forward in hopes of bettering the business. Most providers offer free trials for companies, so there is no requirement to decide straight away, especially if you need time to adapt to the new system.
Additional Reading:
Arnab Dey
Arnab is a passionate blogger. He shares sentient blogs on topics like current affairs, business, lifestyle, health, etc. To get more of his contributions, follow Smart Business Daily.