Every year brings new trends in marketing. All marketers need to keep a keen eye on all these marketing trends and shape their marketing strategies accordingly. To help you keep up with the times.
Here are some B2B marketing trends for the upcoming years:
1. Building Relationships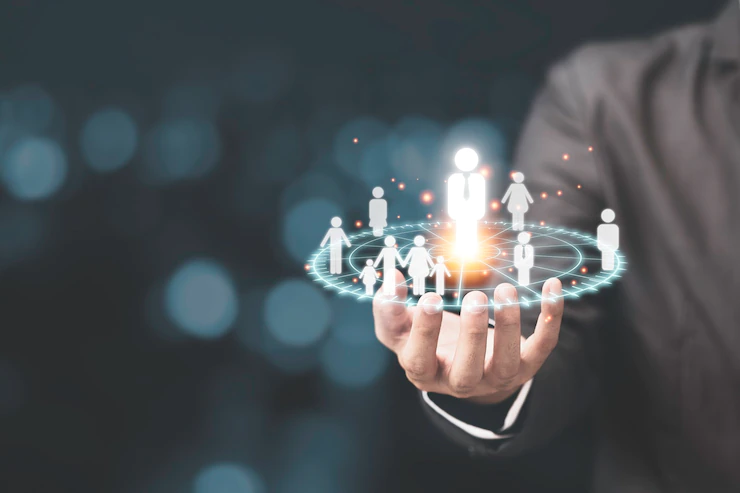 It is now vital to build relationships with your target audiences. B2B marketers must take the time and energy to build relationships with their audiences and communicate comprehensively. Since it is B2B marketing, you do not have to practice mass marketing strategies.
Instead, you can focus on every different client individually. There are several ways you can build and strengthen a relationship. Perhaps you can set up a corporate event and invite your clients where you can mingle with each one of them and spend some quality time.
2. Search Intent
Digital marketing experts must shift their attention to the search intent. Do not try to produce content and products centered on enticing your customers to buy them.
Instead, focus your energy on creating products that your customers are looking for. Learn the intent of your customers and what problems they face. Try to produce content that serves them and can help solve any issues they may have.
3. Brand Story
Most customers are more interested in the brand story than the product themselves. They want to know what the brand is and what it believes in.
To share your brand story, you need to open lines of communication and share your story on various platforms so all clients and potential clients can learn about you.
You can post your brand story as well as the personal stories of the top stakeholders. These stories help the customers relate to your brand, which will help you build a good relationship with them.
4. Collaborations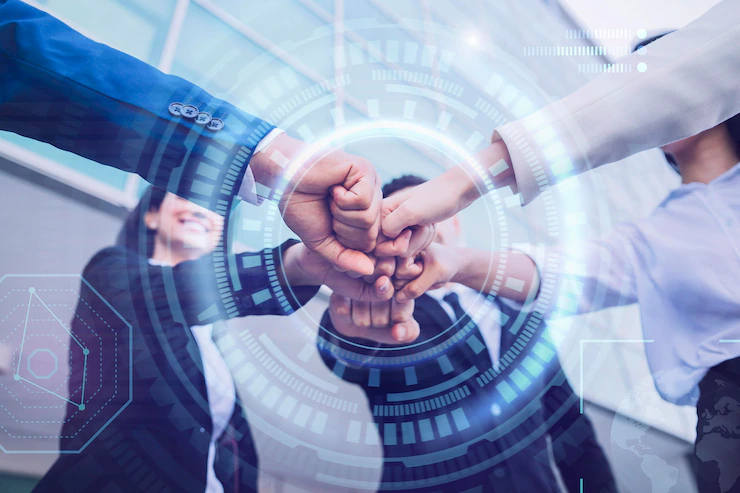 Collaborations are an intelligent way to connect with other brands and stay relevant in the eyes of the masses. You can devise different creative ways to produce content with another brand.
This will help you get through to the audience of the other brand and also push you to connect with other businesses that can promote your business.
Make sure that the other business you wish to partner with has a high customer base so you can benefit significantly from the partnership. Collaborations will have a very positive impact on your business and improve the overall image of your brand.
5. Influencer Marketing
Influencers are making it big on the internet. Several businesses have taken help from influencer marketing to create a buzz about their product in the market. One of the most popular platforms for B2B influencer marketing is YouTube.
With YouTube, businesses can develop creative advertisements and influencer content that can help marketers increase their audience and improve their content. Influencer marketing is also a meaningful way to stay credible in the eyes of the audience.
These influencers have a large following, and many people trust their judgment. With the help of these influencers, you can get your audience's trust, which will improve your sales significantly.
6. Human-Centred Marketing
Human-to-human marketing is gaining a lot of traction in the B2B world. Initially, marketers used to focus on the products and other benefits of services in the marketing strategy. However, now the focus is shifting to more human-centered services.
The direction now believes that behind every business, there is a human, and it is a better idea to appeal to the human behind the business rather than the business itself.
There are many benefits of this marketing as it offers a personalized strategy for the business and its clients.
7. Brand Personalisation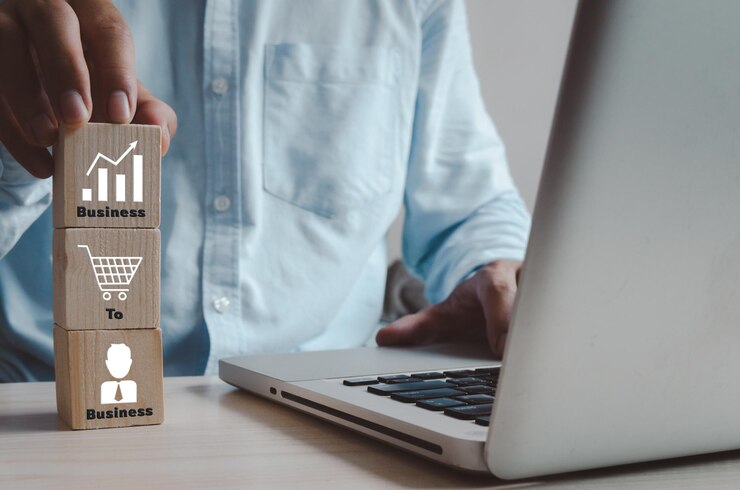 Personalization is more important now than ever. B2B marketing requires more professionalism, but that does not mean you do not personalize the business.
You must ensure that your brand has a unique voice that helps differentiate it from the rest of the brands. Keep in mind what your clients are looking for, which can help you personalize your brand in a way that appeals to your target audience.
Use the same language as they would and follow the same style so they can relate to your business and pay attention to what you have to offer.
Brand personalization will help your brand grow in the long run and bring you significant profits.
8. Video Marketing
As mentioned above, video marketing is vital in the future of B2B. This is because videos are very attention-grabbing, and users can quickly learn all there is to know about a particular product or service with the help of an interactive video.
Other marketing strategies such as blogs and guest posts are outdated. They do not attract as much attention as video marketing. Videos are a creative outlet and can help businesses explain their products and services more effectively. The visual content is easy to digest and retain, which is why video marketing is a much-preferred method now.
9. Cross-Channel Marketing
Cross-channel marketing is intelligent, and you can use content and post it on multiple platforms to gain more audiences. The more content you put out, the better it is for your B2B marketing.
This provides your clients with a smooth experience and help improves connections across different platforms. These trends are significant to remember when planning a B2B marketing strategy. If you don't know where to begin, you can always get help from a B2B marketing agency, which will help you with all the marketing strategies.
Read Also:
Arnab Dey
Arnab is a passionate blogger. He shares sentient blogs on topics like current affairs, business, lifestyle, health, etc. To get more of his contributions, follow Smart Business Daily.