Marketing is a dynamic field with never-ending challenges because strategies change based on the latest trends. Especially nowadays, a marketer must be flexible and intelligent enough to keep up with the new trends and develop marketing strategies to rise higher and achieve all their business goals.
One thing that has changed over the years is that now it's a bit easier to keep track of what consumers like because of social media.
However, growing a business in this day and age can often feel overwhelming because trends come and go way too fast.
To help you face all the business challenges with confidence, you must understand which marketing strategies work for your business.
In this article, you will come across some of the best marketing strategies that may come in handy to help your business reach greater heights.
What is a Marketing Strategy?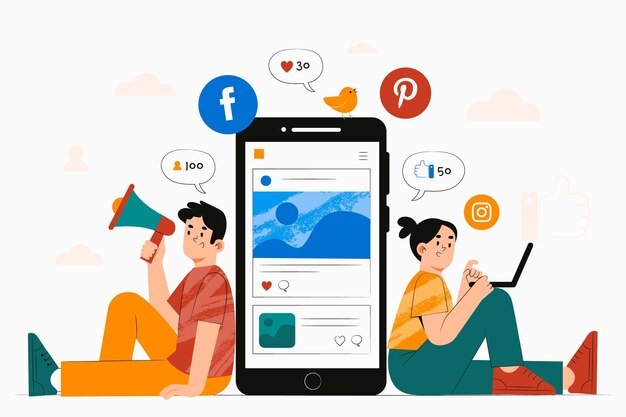 Simply put, a marketing strategy is a long-term, forward-looking approach of an organization or a business that helps them achieve their goals and make them understand and fulfill the needs and wants of their consumers.
It is a broad strategy that encompasses every aspect, such as how a business positions itself to be creative and strategic. Basically, a marketing strategy is a firm's game plan to reach prospective consumers and turn them into their customers.
Importance of Marketing Strategies
Running a business is a huge responsibility, and it's pretty natural for marketers and e-Commerce owners to get lost in the weeds and lose track of the business's overall vision.
Likewise, it is common to lose track of large business goals. That's the reason why a business or an organization needs marketing strategies.
Marketing strategies help businesses discover their objectives and goals and plan out ways to get there with ease. A solid marketing strategy is crucial because it is the blueprint of every step you take to market your service or products in a better way.
Nowadays, creating marketing strategies for businesses has become a lot more efficient with voice search marketing and video marketing. Smart marketers are using such tools for better exposure and gaining customers from around the world.
Marketing Strategies That Actually Work
Since marketing strategies are a must for businesses to grow, you may come across tons of them while doing your research. However, not all the strategies you come across are as smart as they sound. Even a few decades ago, developing a new strategy at the beginning of each year was tiresome.
Now, the arrival of social media platforms and hundreds of apps have introduced new fun and creative ways to market products. And those platforms are constantly upgrading their features to provide the best to consumers all over the world.
Voice marketing, for example, is getting a lot of attention all over the internet because brands can now effectively market their services and products across voice platform ecosystems.
You no longer need to sit in meetings for hours to develop marketing strategies; you can prosper well just by keeping an eye on what is trending on social media and knowing how to stay relevant. Here are some of the best strategies that can be very useful for the growth of your business.
1. Utilize the Idea of Voice Search Marketing
It has been noticed that people now prefer voice search over text search. 46% of Americans use tools like Siri, Alexa, Cortana, etc., online for their daily searches.
It was predicted back in 2019 that more than 100 million users would prefer shopping in augmented reality by 2020, and the predictions are coming true because of the increasing role of synthetic media.
In fact, 30% of web browsing sessions are now being carried out without a screen. After the introduction of Google Voice Search, 27% of the total online global population is finding it more suitable for use over basic text search.
When a user looks up a question online, Google assistant reads aloud the first result that appears. And if the user wants to know more, they simply click on that website to find details.
2. Repurpose Your Blogs into Audios
One of the smartest and most impressive methods to produce audio content is to repurpose or transform your current blog posts.
There are various impressive ways you can change your blog posts into sound. One way is to convert them into webcasts of fluctuating lengths by adding a presentation, statements, and audio cues.
Another approach to repurpose your online blogs into sound is simply to peruse the text for what it's worth, making it like a book recording. The text to voice method has become hugely popular all over the internet now, and users worldwide find it useful because it saves a lot of time.
3. Create Podcasts
If you want your business to reach consumers all over the world, you must ensure that language does not become a barrier.
By using text to voice generators you can create podcasts about your business and its products or services so that it gets a lot of exposure.
You can utilize AI voice generators to create high-quality, natural-sounding podcasts in over 20 languages. Podcasts are a great way to spread awareness about your business and its ethics and purpose.
Conclusion
The way consumers look up things online is evolving and will continue to do so in the upcoming years. It is quite clear that voice search will have a huge impact on the internet.
Therefore, it's high time to start incorporating voice search marketing to give consumers the best experience and take your business to a greater level.
Realistic planning and proper utilization of the aforementioned strategies are the keys to success when it comes to marketing.
Read Also:
Sumona
Sumona is a persona, having a colossal interest in writing blogs and other jones of calligraphies. In terms of her professional commitments, she carries out sharing sentient blogs by maintaining top-to-toe SEO aspects. Follow her contributions in RSLOnline and SocialMediaMagazine