China is now playing an increasingly important role in the international arena, and it has become a popular destination for job seekers from all over the world.
If you would consider working or starting your own business in China in the future, it would be a good idea to know a bit more about some culture-related factors which might have an impact on your work. Here are five things you need to bear in mind if you choose to work in China in the future.
Checkout 5 Things You Need To Bear In Mind When Working In China:
1. Negotiate business at a restaurant
What might surprise you is that many Chinese businessmen like to negotiate business with their partners at a restaurant instead of doing that in their office.
The reason behind it is probably related to the fact that dining plays a tremendous role in Chinese people's lives. Therefore, your potential Chinese business partner might want to invite you for a lavish meal if they are interested in cooperating with you. In China, offering someone a decent meal is a way to show that you're courteous and demonstrate hospitality.
Related Resource: How to Select the Best Business Location in China
2. Give presents
In China, it's acceptable to give your potential business partner some presents if you are interested in cooperating with them. In some areas, it's even considered a "prerequisite" for the pleasant cooperation.
Chinese people do that not just because they would like their future business partners to be impressed by their generosity, but also to show their sincerity in terms of reaching a cooperation agreement.
However, nowadays more and more young people in China hold a view that giving presents is not a remedy for reaching a cooperation agreement. Factors like professionalism and communication skills are considered way more important.
3. Learn Chinese
If you would like to work for a Chinese company or start your own business in China, it would be a good idea to learn Chinese.
Despite the fact that Chinese people have realized how important it is to have a good knowledge of English, their overall English language skills are not very strong.
Therefore, acquiring a knowledge of Chinese will help you overcome the language barrier and hence allow you to communicate with your colleagues more effectively.
In addition, learning Chinese will provide you with the opportunity to gain a deeper understanding of Chinese culture and Chinese people's daily lives, which could make your life in China more pleasant and enjoyable.
4. Work overtime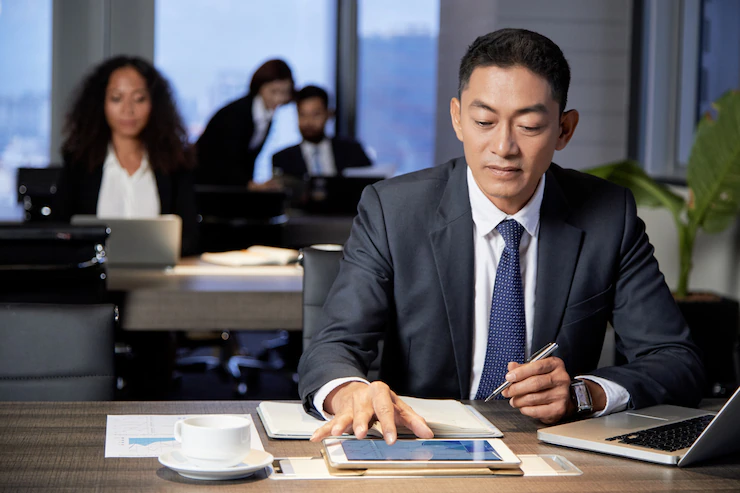 Chinese people are diligent and they treat their work seriously. As China's economy has been growing rapidly in recent years, working overtime has become part of Chinese people's daily lives.
Furthermore, Chinese people have been told "not to leave their work till tomorrow if they can finish it today", therefore, many Chinese employees consider working overtime to be part of their "duty". Consequently, if you choose to work in China in the future, you will need to adapt yourself to a fast-paced working environment.
5. Make connections
In China, "making connections" is considered to be a kind of "tradition" when it comes to job-hunting and job-hopping. Instead of looking for job opportunities on the Internet, many Chinese people find themselves a job through their friends.
Although a candidate's educational level and work experience are crucial factors that most employers consider, many of them prefer to hire people they know personally or those who are introduced to them by their friends.
Conclusion
China's rapid economic growth has allowed it to become a fascinating country for career development. Meanwhile, it is also the perfect place for you to experience a different type of culture.
Hopefully, the tips offered above would come in handy if you choose to work or start your own business in China in the future.
Read Also:
Arnab Dey
Arnab is a passionate blogger. He shares sentient blogs on topics like current affairs, business, lifestyle, health, etc. To get more of his contributions, follow Smart Business Daily.