Since becoming such an integral part of everyone's life, social media has gradually evolved into a very powerful tool for business promotion. It's pretty hard to think of a business that doesn't communicate on social media, sell through it, or promote its services. Social networks were born out of an innate need for communication and grew in popularity over the past decade reaching 2.96 billion users as of 2022.
Ever wondered why social media is still growing in prevalence in all walks of our lives? We have no shortage of media presence in the digital world, from casual chats to business marketing purposes. Everyone is trying to stay ahead of the pack, competing for new leads and customers. Therefore, this became a major reason why it is worth investing in social media app development. How to create a social media platform like Facebook to attract a sufficient audience and deliver the best user experience to generate more returns? Let's delve further into the process of creating social network apps, basic and advanced functionalities, revenue strategies, and customer acquisition approaches.
Types Of Social Media Platforms
When we think of where people hang out and promote their businesses, the first top-tier giants to come to mind are Facebook, Instagram, and Tiktok. Yet there is more to it. Let's check out the key types of social media websites, and apps, and what kind of audience they fit.
Apps For Social Networking
The first options that spring to mind are social network applications such as Facebook, Instagram, and others. The primary objective of these applications is to connect people and give a forum for sharing ideas, experiences, and photographs. They have now outlived their original function and are valuable marketing tools for both large and small businesses. LinkedIn is another example of a social network app, but one that primarily fosters corporate interactions.
Networks For Exchanging Media
These networks let users share many types of materials, such as videos, images, GIFs, and so on. Platforms like YouTube, Snapchat, and Tiktok promote creators' content, These platforms also enable users to set up profiles, add information about themselves, engage with other bloggers, and influencers, and leave comments on videos and photographs. Users may now monetize their content via AdSense, YouTube Partner Program, sponsorships, contributions, and patronage, making these platforms even more accessible to the general public.
Social Review Sites
Such applications give proof regarding items and services and enable individuals to learn about businesses first without spending time and money. Sites like Yelp and TripAdvisor are excellent examples since they provide forums for reading and writing reviews on restaurants, hotels, beauty salons, and other companies. These platforms may also be a goldmine for company owners if they analyze the evaluations and use them to improve their operations and customer experience. Companies may also utilize social media trends for self-promotion and brand recognition.
Community Forums
Although discussion forums are losing popularity as social networks gain prominence, they remain important to many people. How do you build a community and discussion forum on social media platforms? Sites like Reddit enable users to connect on specific themes, share their unique experiences, and discover groups of others who are going through similar things. Quora is another example of a forum where anyone may ask questions about nearly any subject and members respond as best they can. Finding a community on major platforms like Facebook may be difficult at times, and discussion forums enable the formation of tiny groups of individuals with specialized interests.
Networks For Bookmarking And Content Curation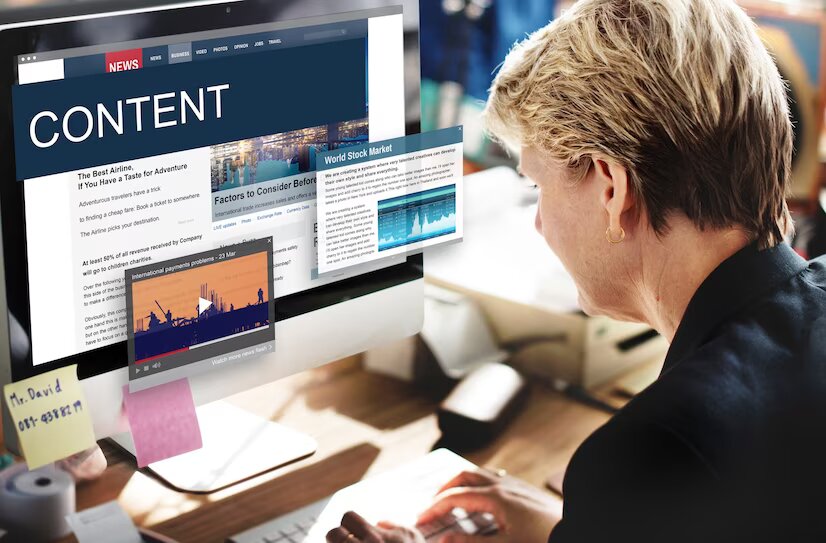 How can you create a social bookmarking and content curation app with these useful features? Build the app that assists users to organize their resources and web pages by classifying and tagging. Users will be able to find and bookmark interesting bits of other people's stuff. Pinterest has also been there for marketing purposes, such as promoting companies, blogs, YouTube channels, and other creative works.
Platforms For Blogging And Publishing On The Websites
These platforms are not the same as blogs on content management systems (CMS) such as Wix or WordPress. Blogging and publishing platforms enable users to establish profiles and share content on a variety of themes without having to develop a website or pay hosting costs. Sites like Medium and Tumblr allow anyone to publish their thoughts on a broad platform whenever they choose. This is also a profitable chance for companies to spread the word about their crafts and goods in front of millions of consumers.
Networks Built On Common Interests
Interest-based networks are social media platforms that connect individuals based on their shared interests, hobbies, and passions. Unlike traditional social networks, which focus on personal connections and relationships, interest-based networks allow users to connect with others who share their specific interests.
These networks can take various forms, from online communities and forums to dedicated social media platforms. Some examples of interest-based networks include:
Goodreads: A social network for book lovers that allows users to share book reviews and recommendations, join book clubs, and connect with other readers.
Houzz: A platform for home design and renovation enthusiasts, where users can browse photos, get design ideas, and connect with professionals in the industry.
Strava: A social network for athletes and fitness enthusiasts, where users can track and share their workouts, connect with other athletes, and join challenges and competitions.
Anonymous Social Networking Sites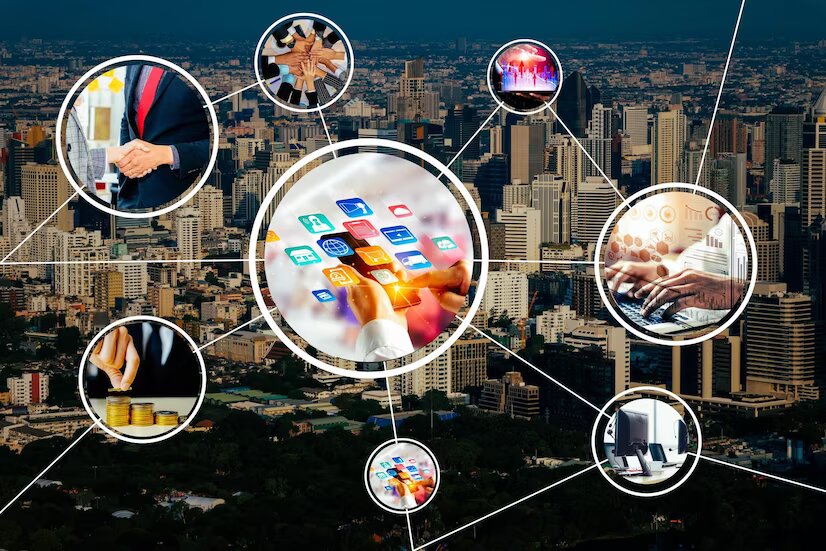 Users may utilize anonymous social platforms to ask inquiries or share stories without disclosing their identities. These forums are particularly popular among teens, who want to talk about contentious matters but frequently don't have someone in their life with whom to do so. How can you construct a unique network app for anonymous sharing with a profitable revenue model? Whisper is the most well-known app, where users may publish confessions and share their tales with the world. This system is subscription-based and costs consumers a monthly fee.
Microblogs
Plurk and Twitter are the most well-known microblogging apps, where users may publish brief posts of up to a few characters. They are encouraged to leave comments, retweet content, and participate in debates. This feature attracts company owners who want to market their goods and services interestingly and entertainingly. This approach may also be appealing to the clients since not everyone wants to develop and maintain a whole blog website. With such microblogging systems, little postings, news, messages, and opinions on current events are simpler to submit and manage.
Dating networks
The main target audience for these is people looking for romantic relationships. These networks give users a space to create a personal profile, browse through other user profiles, and connect with potential partners through messaging, video calls, and other communication tools.
Dating social networks have become increasingly popular over the years, with many people preferring to use them to socialize and potentially find love. They have some cool features, such as personality tests and matchmaking algorithms, that can help users find compatible partners. Some examples of dating social networks include Tinder, Bumble, OkCupid, and Match.com. These apps have for sure revolutionized modern-day dating.
The Core Features App Like Facebook Should Have
There are key elements any social media app needs, even if the precise list depends on the type of platform. So it's best to start with planning and developing the core characteristics of the Minimum Viable Product (MVP). This is a must for app development these days because it reduces business risks, speeds up time to market, and helps get early feedback from users for further extra features or fixes. So at the end of the day, you'll get the app that meets your client's needs and has a better chance of success in a social media niche.
Your Social Media Platform Should Get The Following Essentials:
Registration And User Profiles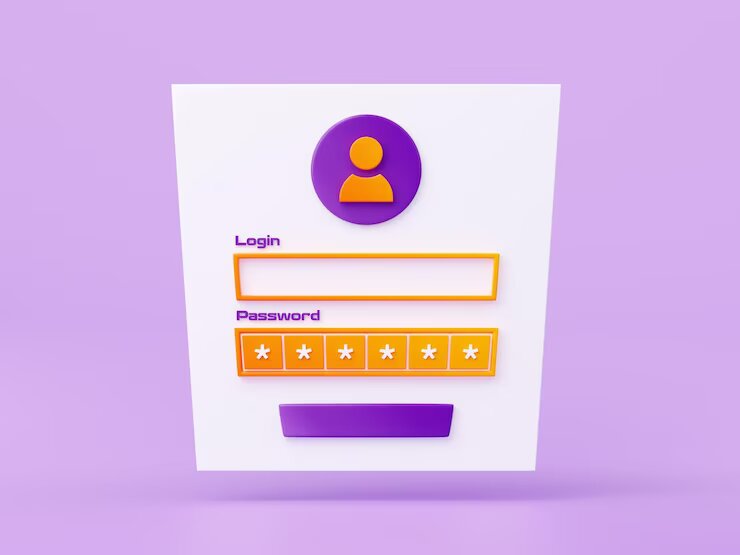 Develop a social networking application that allows users to sign up and log in via phone number, email address, and other social media accounts. Users should be able to create personal profiles in your app with details like names, locations, photos, descriptions, etc. As this will be the user's first meeting with the app, it is essential to make the process straightforward.
Posting Options
How can a social networking application be made for convenient content publishing? Posts may include photographs, videos, long reads or short texts, or any combination of the above, depending on the social media app features needed. The content ought to be shareable, commentable, and likable.
Search Functions
A really handy thing is a default search bar similar to those on Facebook or YouTube, to make it easier for users to interact with various content, companies, or people. A filter option will help narrow down the search and pick specific content much quicker, as search engines promote suggested content based on engagement.
Subscriptions & Adding Friends
It's essential to add a subscription option to your social network app if you want users to follow the pages of people, products, companies, or personal profiles. People should exchange invites with a simple click on apps like Facebook to follow one another and keep in touch. Any time their friends change their profile, they will get updates in their feed.
Chat & Direct Messaging
Private messaging is a must-have feature since social media sites aim to foster connections and ongoing communication. Although Facebook first created a dedicated app only for direct messages, it continued to keep up with trends and included video calls and group chats. Creating secure and encrypted messaging on your social media platform is vital to protect users' privacy. Adding this: Use external tools such as Sendbird, Cometchat to add chat function in your apps, or using alternative to Cometchat Sceyt chat api.
Groups & Communities
How to create a social networking app like Facebook where people interact with others by sharing their interests and debating hot topics? Let users build their communities in the app by including groups or subgroups in the application.
Notifications
One of the ways to make it is to include customized notifications. Like in the majority of applications, those will inform users when there's a new activity among people or pages they follow. When someone mentions them in a post or responds to one of their comments, they'll stay on the alert. Make sure notification features are as optional as possible to give the audience the choice of activities they want to know about.
Marketplace
Since many of us seek goods on social media websites and apps like Instagram and Facebook, enabling people to purchase directly from the app makes a lot of sense these days. Let individuals put items for sale by creating social media mobile applications with commerce functions, such as product posting and advertising.
Tools For Moderation
Some trolls can be detrimental to people's surroundings and even well-being, and they, unfortunately, thrive on the internet. Be sure to provide users with extra safety, by banning from viewing and engaging with content, deleting offensive comments, and complying with your app's Community Guidelines.
Live stream
A significant portion of social networking apps now includes live streaming. Real-time interaction between users and their favorite niches increases social media engagement. Businesses may utilize live streaming to promote their products, educate on wide areas of expertise, or run special sales events while building strong relationships with the audience.
Customization
Personalization is also a crucial component to consider when building a social media app and website like Facebook. Users will be able to tweak their profiles by changing the design, color schemes, and profile layouts. Websites like Youtube and LinkedIn are great examples of platforms where users can personalize their profiles in a variety of ways.
Admin Panel Interface
This is another essential tool for managing social media apps. It allows the administrators to have control over the user accounts, permissions, and access. Moderators can also use the admin panel to review and remove any harmful or inappropriate content for the sake of a safe and user-friendly environment. The admin panel also provides valuable insights into user activity and engagement, allowing administrators to get insights into the platform's development. Additionally, it helps detect and prevent potential security threats such as spam or hacking attempts.
The Key Steps And The Team To Create Social Media Apps Like Facebook
To create your own social network app, you'll need a team of experts and pros. Only those who can bring your app to a new level should be on the development team. It consists of the following wizards:
Designers
Front-end & back-end developers
QA team
Project manager
A relevant team can provide you with a smooth development process. They will take your industry and technology requirements into account and deliver a high-quality app in the end.
Social network app creation always calls for careful preparation and a well-defined plan. The steps below are vital to take if you want to find out how to create a competitive product on the market. So let's dig deeper into the key approaches.
1. Project Discovery And Market Research
You should have a list of characteristics divided into important and non-essential after the discovery phase. The former includes all must-have features users need. The ones that are not that necessary are nice-to-haves and may be introduced later. The project discovery phase assists you in deciding which product features are pivotal for you and provide solutions to make the project concept better.
Market research and competition analysis are required in this initial phase. You may analyze existing demand and create a big picture of your target customers and market. To achieve market success quickly, you might develop performance measures that must be reached within a specific time frame. All of these will facilitate successful social media app development. During the project discovery phase, the teams work closely with stakeholders, customers, end-users, and sponsors, to gather information about the project's purpose and requirements. This information is then used to develop a project plan, which outlines the project's goals, scope, timeline, and pricing.
Understanding the importance of project discovery will enable you to roll out your social media app to the market with confidence. You may also undertake a SWOT analysis to learn everything there is to know about the competition for your product.
2. Design
The first features that your app's users see and test are an appealing user interface (UI) and friendly navigation (UX). Here are a few excellent practices to consider throughout the development phases of UI & UX design.
Things To Consider While Addressing UX
Simplicity. When it comes to social networking app development for iOS and Android, a user-friendly approach is critical. Concentrate on your consumers rather than the app design. Make sure that navigation through each app feature is smooth and involves as few steps as possible.
Convenience. Apart from making navigating easier, don't forget to allow single-handed control. It is possible to do this by establishing a distinct "safe zone" in which moving the thumb around to reach a certain button is simple and handy on mobile devices.
Prototypes should not be overlooked. Prototyping is important since it may help you develop a simple and comprehensible manner of interacting with your app. The easiest approach to uncover weak spots connected to the user's experience is to have a group of people test the interface of your app and make changes depending on the feedback obtained.
Key Elements Of Great UI For A Platform Like Facebook
Mockups, wireframes, and sketches- all of these should be utilized to completely build the product's user interface. So they should not be neglected throughout the UI design process.
Consistency. Provide a unifying visual idea for all structural blocks, features, fonts, buttons, and other visual components throughout the app to achieve a united approach and consistent design language.
It's time to construct a social network app after you have all of the essential materials, such as a correctly defined picture of the target audience, functional specification, mind map, design of the app's displays, and others.
3. Coding The Application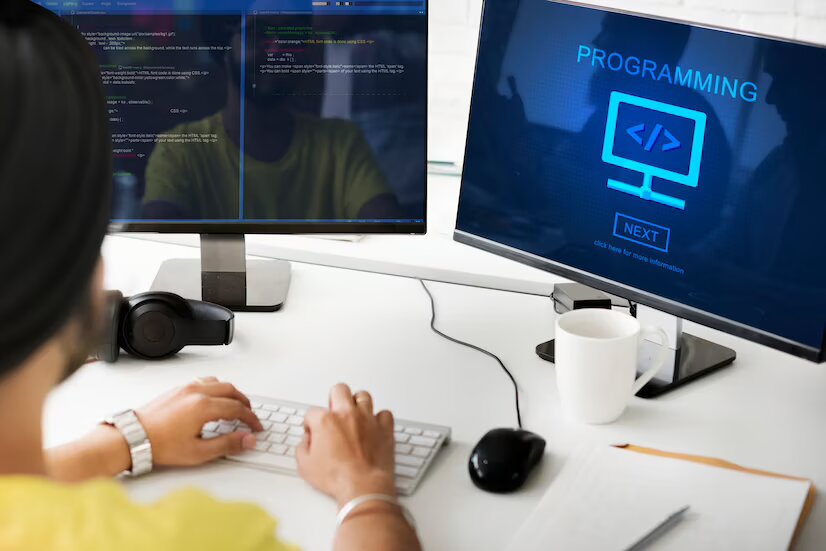 During this stage, you'll need a development team to carry out the process and give you a scalable social media app solution. It's essential to adhere to the phases of the software development lifecycle (SDLC)in order to create a successful application. It's crucial to follow them since they are designed to make the software development process faultless and efficient. Once the app code has been prototyped, developers may begin the back-end development and configure databases, servers, APIs, and storage options.
Backend And Frontend Development
The user of a mobile app can view the portion known as the front end, but platform users cannot access the back end. The backend is where the core of the app development job is done. The majority of important activities, like creating APIs, developing business rules, storing and retrieving data, and many others will be handled by backend developers.
Your social media application's backend may be created using one of two main methods. You may build your own backend from scratch or utilize a backend as a service (BaaS).
The front end is one of the key elements that impact an app's success. The visual design should be neat, appealing, and have useful functions. There are options to create Native, Web, or Hybrid mobile applications. Native applications are tightly connected to the mobile device's operating system. It often calls for access to hardware and operating system features. These apps have the advantage of being quick, and independent of the internet, as well as having good visuals.
4. Testing
The QA team will review the app after it has been created with the assistance of a top mobile application development firm and includes the server, API, and base configuration. The quality assurance engineers will look for errors or problems with the app's operation. In this part, all faults will be repaired, and the MVP version will be ready to launch.
The goal is to create a top-notch network that people would like for its flawless performance. Thus, testing an application is an essential step in the process. To test the app code-wise, software developers first build unit tests. Afterward, it's time for QA/QC engineers to shine and make a final check if the whole social media app is operational and usable.
5. Production: Publishing In App Stores
After all the hard work necessary to construct an application that has all of the necessary MVP components, it's time to publish it in the app store. However, you should keep in mind all legal considerations that relate to your software. Don't forget to create the Privacy Policy, as well as the Terms & Conditions. You have the option of either purchasing a template and customizing it for your application or employing a lawyer to draft one on your behalf. You may now go on with publishing your app. Putting up your social media mobile application on Google Play is an easy and straightforward process, whereas pushing the app to the Apple Store might be a little bit more sophisticated.
How To Make A Social Media App Like Facebook: Closing Remarks
With the information above, you should have a better grasp of what goes into creating a social media app. As more and more companies get interested in utilizing social media trends, you should seize the opportunity to capitalize on this expanding market. This is why businesses are so eager to acquire mobile app development services: they want to start reaping the rewards as soon as possible. If you're considering hiring a development company to create an app for your social media accounts, choose one that will be there for you from the first stages of market analysis all the way through to the app's public release.
Customer profile
Company/startup with robust development experience. Android and IOS Development is nothing new to them. However, it's unlikely they developed any social media app ever (if you once conquered Meta or TikTok- no advice is needed). If they did, it was nowhere near Facebook features. Still, they would like to develop a social media app from scratch for the first time.
A company that needs to hire a product development team for a social media app, or augment the existing one to create the app.
Our offering
Product development services
Structure mockup
Intro
Description of social media value for the business in detail: popularity, purposes people and companies use social networks for , primary communication channels, revenue, people's strive for new alternatives to most popular social media apps. Find the freshest respective statistics to prove those points.
Types Of Social Networks
Description of types and main use cases. Big focus on Meta products (Facebook, Instagram) widely popular as Marketing Channels.
Explanation in detail. Why go for social media app development: proven points, perks, and benefits for the company, its clients, users of the app
Description of trending options of use, and must-have features to consider during the development process. Video content (reels, live streams), Marketing (Ads, shops, targeting), Payments, Chatbots, AI, User-generated content —all of these should be included here as well
 Detailed Workflow How-To's
Niche & objective definition-target audience, market, use cases
 https://clockwise.software/discovery-phase/. (+CTA button?)
App development workflow: the team structure and who's doing what
PM/PO
Designers
Developers- frontend, backend (Android, IOS)
 Describing IT staff augmentation, ensuring it can help big-time with cost & time saving, and project delivery. Link (+CTA button?)
Describing the development stages: Prototyping, UI/UX, initial app development(frontend, backend, tech. stack)
Closing Thoughts
To express and summarize the main messages of the article. To convey the value of social media app development for the client and their business.
CTA
CTA that's relevant to the services described in the article. Something very involving in cooperation. TBA Button linked to Product development services https://clockwise.software/product-development-services/
Read Also:
Abdul Aziz Mondal
Abdul Aziz Mondol is a professional blogger who is having a colossal interest in writing blogs and other jones of calligraphies. In terms of his professional commitments, he loves to share content related to business, finance, technology, and the gaming niche.