When building a website for your business, there are a lot of things to think about, from choosing the best website builder to thinking about the expense of development. So when you are starting any type of business first work is to create a website. Hence this is the time of the digital era. So website creations are always a first compulsory task.
However, building your company's website doesn't have to be stressful. Discover how to create a small company website and expand your brand's online presence in a few easy steps.
5 Simple Tips For Small Business Website Setup
What types of business you are having? The first work is to set up a business website or do the research work to create a website. Then start the rest of the work.
Your programmer can direct you on how to create a website. Before starting to create a website, here are five tips that will go to help you to do the planning.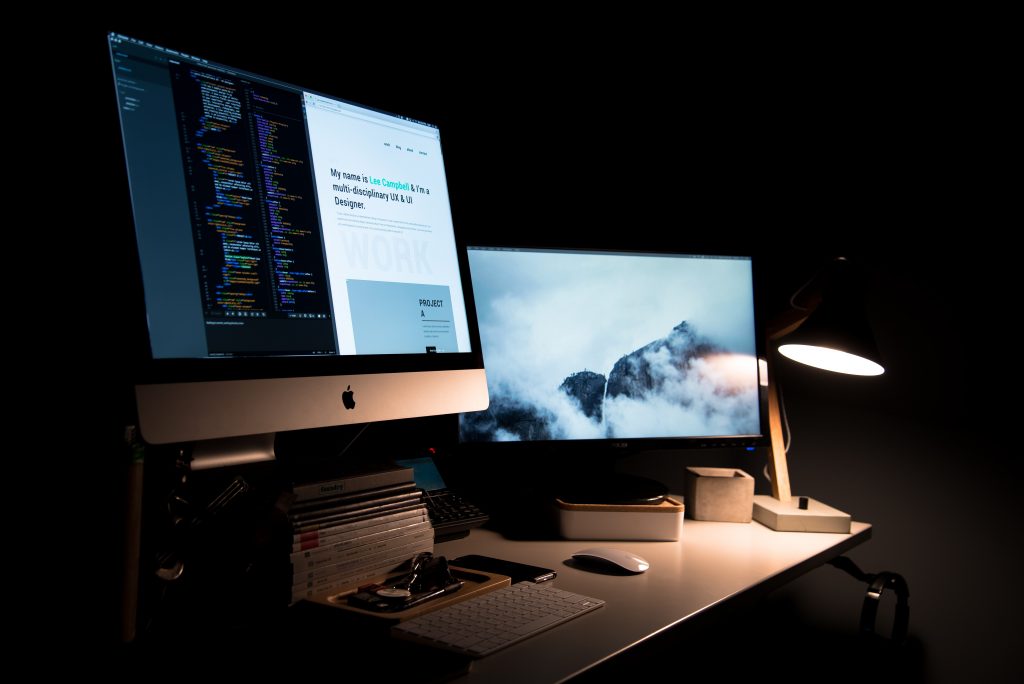 1. Select Your Website Building Platform
The best option is to use a user-friendly platform that enables you to create a website without any coding experience.
What we advise for small enterprises is as follows:
WordPress provides you with access to the best features for your website, but you'll need to make separate hosting arrangements, and
Hosted website builders such as Wix or Squarespace if you want an all-in-one solution. These platforms provide full website designs that can be customized using a drag-and-drop tool right out of the box. You won't need to hire a different firm to host your website, but your design options will be limited.
2. Choose Your Domain Name
A domain is your website's unique name. You can pick any domain name you like, but it works best if it matches your company name. This helps maintain the consistency of your branding and has a big impact on how you show up in SERPs.
When coming up with potential domain names, be sure to include keywords that are relevant to your brand in order to increase your visibility in SERPs.
Additionally, it should be simple to spell, brief to make it simpler for people to remember, and without any numbers, hyphens, acronyms, or abbreviations. Finally, utilize well-known top-level domains (TLDs), like .com or .net, or the one that most closely connects to your brand.
It should be noted that looking for the perfect domain name for your business manually will take lots of time and effort, so we recommend using a domain name provider.
Domain name providers allow you to choose from a great number of cheap domain names to speed up the process. You can also check whether the domain you have chosen is taken and, if it isn't, register it right away before starting to create a website.
3. Choose A Theme Or Template
Regardless of whether you decide to use WordPress or a website builder, you will need to select a template or theme for your small business website. Site builders like Wix and Weebly categorize templates and offer designs that come with many of the tools and functionality your site will probably want.
But keep in mind that these free themes don't come with page-building tools and only allow limited customization.
To achieve the style you want for your small company website, you probably need a premium theme with a page builder unless you have prior knowledge of web development to create a website.
4. Add Pages and Content
When it comes to how you arrange the information about your company and your products or services, you have a lot of possibilities.
Make an effort to include these crucial pages on your website:
A captivating homepage that informs visitors of who you serve and what you do.
An informative About Us page that highlights your company's history, accomplishments, values, and mission while also introducing key employees.
A contact page that is easy to use and has a contact form, social media pages, email, phone numbers, and physical address.
A comprehensive FAQ page can help you receive fewer calls and support tickets by answering customers' most commonly asked questions.
Testimonials page that features favorable comments about your services and fosters brand trust.
Memorable content will help you become recognized as an authority in your field and develop a committed following for your company.
5. Optimize Your Site for SEO
The process of improving your company website so that its pages appear higher in SERPs, particularly Google, is known as search engine optimization, or SEO. So when the first time you create a website, you have to focus on the website SEO.
To improve your website's exposure and generate traffic, keep these fundamental SEO best practices in mind:
Utilize relevant terms and phrases, also known as keywords, in all of your pages and posts.
Publish useful content on a regular basis for your readers or consumers.
Conduct regular content audits to determine what may be consolidated or updated.
Reduce your website's loading time as much as you can.
Make sure the layout and content are compatible with tablets, smartphones, and PCs.
Final Thoughts
The first step in marketing your company and creating an online presence for your brand is learning how to create a small business website. By following the five simple steps outlined here, you can ensure that you have a strong foundation to create a website that functions as effectively for you as possible.
Read Also:
Arnab Dey
Arnab is a passionate blogger. He shares sentient blogs on topics like current affairs, business, lifestyle, health, etc. To get more of his contributions, follow Smart Business Daily.