Traditionally, companies reach their target market through radio, television, corporate events, magazines, and direct mail.
With the rise of technological developments, modern organizations take advantage of online channels to promote their products and services to their ideal customers.
To thrive in the competition, these companies invest in digital marketing tactics like paid search, search engine optimization (SEO), social media advertising, and email marketing.
If your company is trying to switch from traditional to modern marketing, you must be ready to develop digital marketing strategies.
Doing so allows you to boost customer loyalty using responsive communication, engage the client at each purchasing stage, and target the right audience. To ensure the success of this initiative, you need to consider seeking professional assistance from expert service providers to gain a competitive edge.
This article provides 10 questions you should ask a prospective digital marketing agency before partnering with them.
10 Questions You Should Ask A Digital Marketing Agency Before Partnering With Them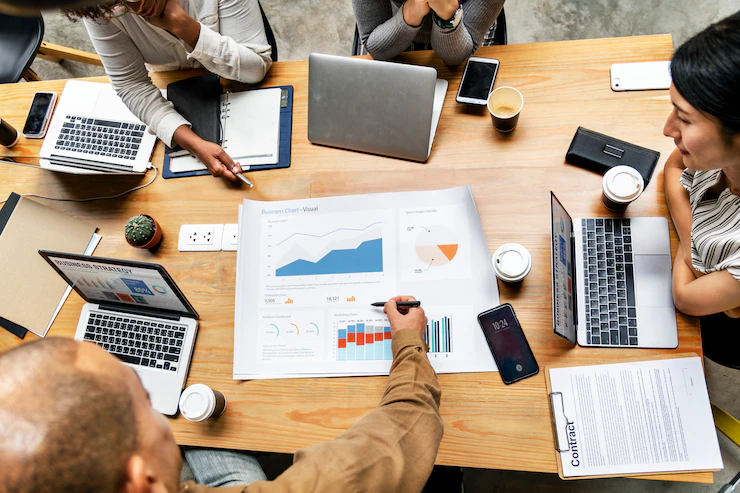 1. What Meeting Format Will You Use?
Online meetings are ordinary in modern industries. Therefore, you have to determine if you and your prospective digital marketing agency are on the same page regarding what your arrangements would appear.
With that, you should ask them about the meeting format you will use to communicate with each other.
You may consider marketing agencies like www.caffeinemarketing.co.uk from Cheltenham and Gloucestershire or any other firm near you. They offer digital marketing services that meet your needs and preferences.
Most of them are already meeting online through videoconferencing apps, so you must determine the preparedness of your in-house marketing staff to use the same tools. You must also assess if your organization will require face-to-face meetings and how this situation might affect your connection with the agency.
2. What Are The Monthly Inclusions Of The Contract?
When asking this question, you're figuring out exact details about deliverables. After gathering the answers, you'll know what the agency will provide your company with at every stage of the digital marketing campaign preparation.
If they can give you measurable deliverables beyond return on investment, this metric will ensure the success of your marketing project with this new agency.
3. What Is The Proper Length Of The Contract?
As you communicate about the contract, you should also ask about its exact length to determine if it can make a difference in your digital marketing campaigns.
Because building a platform and driving organic traffic through content production is time-consuming, you can expect an expert to take three to six months before you can see results.
On the other hand, if the agency makes the contract shorter than expected, they will end up producing poor quality content, which affects the performance of your digital marketing project.
4. Are You Versatile With SEO Tactics?
Because search engine algorithms are constantly changing, modern digital marketing agencies must quickly adjust their strategies to make their campaigns relevant.
To ensure that your prospective digital marketing agency can keep up with these changes, ask them how they kept up with the last changes.
Thus, you have to choose a provider that can regularly produce compelling content that avoids search engine penalties rather than working with one that hasn't been keeping up recently.
5. If You Could Only Use One SEO Strategy, Which Would You Select?
Another SEO-related question you must consider asking your prospective digital marketing agency is what they would select if they could only use a single SEO strategy.
As this question isn't common, most agencies will have to give you a spontaneous and authentic answer. To know if the agency is an expert in the industry, you should expect them to answer that there's no single tactic that can solve all SEO issues.
6. Will I Be Liable For Content Production?
Because content marketing is one of the most critical elements of a successful digital marketing strategy, your prospective agency must clarify this setup.
If you don't feel confident publishing any form of content on your digital platforms, a good service provider would be able to transform your drafts into compelling blog posts.
Alternatively, if you don't want to handle this task, you must prepare to provide accurate information to content writers using other means like recordings, links, interviews, and notes.
7. Which Indicators Will You Be Tracking For Us?
Measurable objectives are more valuable and realistic than intangible ones. However, you wouldn't want the measurables to be pure vanity indicators that lack authentic meaning.
You can expect a credible digital marketing agency to measure metrics like engagement, web traffic, and an expanding client base because they're more effective.
8. How Do You Choose The Right Social Media Channels?
As several social media platforms are available, inexperienced digital marketing agencies might answer they'll concentrate on everything. However, it's unrealistic that your ideal consumers have an online presence on every channel, so focusing on these avenues isn't an effective strategy.
Fortunately, a credit agency will select and prioritize a specific platform where your target customers frequently spend their time and actively respond to promotional campaigns.
9. Do You Have Experience In Paid Social Campaigns?
Although most modern channels like presenting the idea that anybody can run an effective social media campaign, this approach isn't accurate. Indeed, any user can place a paid advertisement, but not everybody knows how to handle one that can accomplish your ideal results properly.
Therefore, you should ask the agency if they have enough experience with successful paid social advertising so you can ensure the success of your digital marketing campaigns.
10. How Can You Ensure That The Website Will Grow With The Business?
Online users expect their favorite brands to provide an excellent user experience whenever they visit their professional websites. Because usability and personal preferences frequently change, poorly managed websites might kill possible sales revenue.
Hence, you must determine if the prospective agency can stay on top of these frequent changes in the marketplace while ensuring the expansion of your company.
Key Takeaway
As a business owner, ensure you partner with the best service providers to help you create successful online campaigns.
With that, consider asking your prospective digital marketing agency these 10 questions before hiring one.
Once you do so, you can determine if they have the expertise they need to regularly produce SEO-friendly content instead of making false promises that might affect your online reputation.
Additionals:
Sumona
Sumona is a persona, having a colossal interest in writing blogs and other jones of calligraphies. In terms of her professional commitments, she carries out sharing sentient blogs by maintaining top-to-toe SEO aspects. Follow her contributions in RSLOnline and SocialMediaMagazine