Starting any new business is exciting and even more when in an industry as creative and innovative as UX design. A UX agency of your own will let you be part of this growing industry. However, it won't be an easy job.
Although you'll be free from the constraints of ordinary corporate life, and be able to manage your own time, rates, client base, and workload, you'll also need to learn how to manage your team correctly so that it can all work in sync and you don't get overwhelmed by the amount of work.
You have to make sure your team is constantly growing and developing their skills, at the same time that they are delivering high-quality work.
Below are several tips on managing your UX agency team and helping it grow to achieve new heights in its work.
Management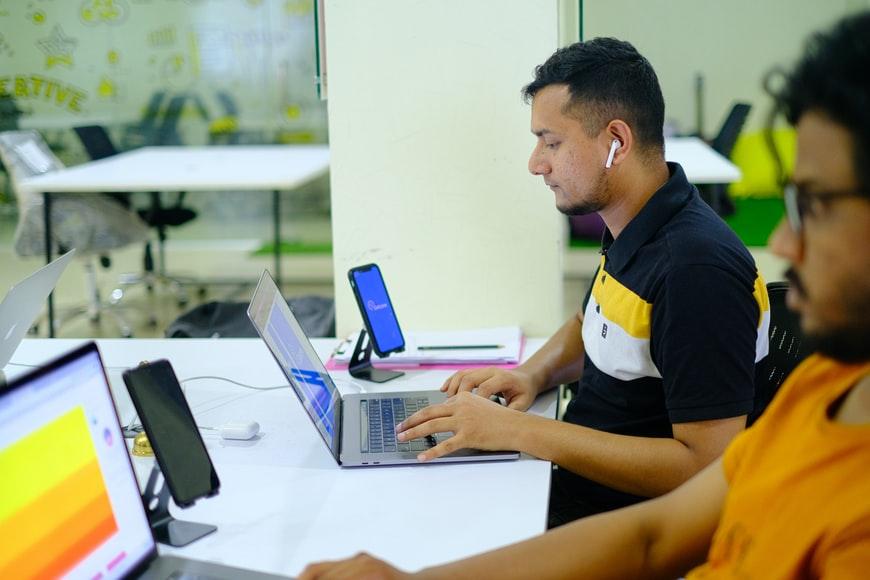 If you are running a UX design agency like Clay in San Francisco, you'll probably have many types of creatives working with you with specific roles. You will probably have UX designers, UI designers, user researchers, copywriters and UX writers, data analysts, web designers, and other professionals to help you deliver the best service possible.
However, to make all these skills work in synchronicity, you need to either be the manager or hire someone to manage your talent. Whether you decide to be the one in charge or not will depend on what's best for you and your team. Good questions to ask yourself to help you know if you should be the manager are the following ones:
Are you good at building relationships with others?
Do you manage conflict well?
Have you been told that you are a good teacher, coach, or leader?
When giving feedback, do you provide constructive and helpful feedback?
Do you positively deal with stress?
Are you good at receiving feedback from others?
Are you assertive?
If your answer is "no" to more than three of these questions, you might be better off hiring a manager for your team. If instead, you answer "yes" to most of these questions and like how the role of being a manager sounds like, you'll do a great job at managing your team.
Teamwork
One thing that is very frustrating for most design teams to hear is 'design is easy'. Of course, many people use things like Crello and Canva that deliver an alright design and are easy to use. However, UX agency quality and creativity and their professionals are not comparable to any of those no-code design sites.
As a business owner or manager, you will need to understand what your team works can do. What does their job entail, and how are they adding their touch to the team? Because after all, excellent, outstanding design takes time and a whole group of professional people behind it.
Creativity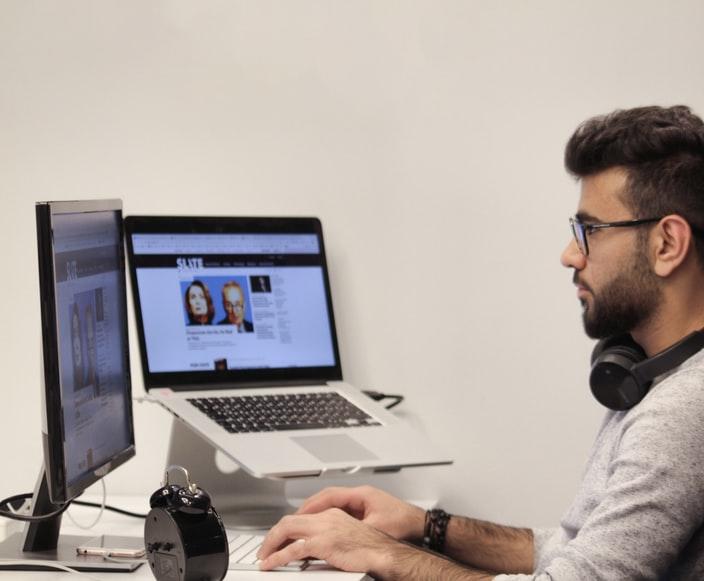 It is sometimes hard to understand the level of creating your team should have in a creative industry. Because not all customers want to have a super unique or experimental UI/UX design, knowing when to let your team be as creative as they can and when to reel it in a bit is especially difficult. This makes managing a UX agency just that bit more complicated than people might think.
It would be best to find a balance between not suppressing your team's creative efforts and not having to deal with deviations from the mandated guidelines constantly. Both of these can cost you budget and time, so how can you avoid them?
Train your UX agency team and familiarize them to work with style guides and best practices.
As a manager, always provide your team with clear guidelines and instructions for every project.
Use brainstorming sessions as a way to encourage and incentivize creativity in your group.
Please don't make the job boring; assign challenging work to prove to themselves what they are capable of.
Basic training and coherent instructions are a must if you want your team to work cohesively and in the same direction. It's up to the manager to create a clear framework for working in the agency to allow everyone to develop their skills while aiming for the same purpose and not wasting time or money.
Workflow
Try to always provide your team with better, faster, and wiser ways to do what they need. Of course, keep in mind that you are not trying to dry up their creativity, but you want to free your team from mundane and unnecessarily repetitive tasks. A better workflow will give them more free time to have fun and ignite their creative spark.
To achieve these better and faster workflows:
Consider using project management systems to improve collaborations.
Use brainstorming sessions, storyboarding, and planning tools to help you and your team organize their time.
Design software that will let you test prototypes and design mockups.
Use writing tools and optimization tools to check and improve your work.
Prepare appropriate documentation for each role and have training sessions for each new team member.
Meetings
A great team manager will understand that keeping track of the work of their team members and how they are doing is paramount in achieving great relationships and a functioning team. This can be done through meetings.
However, meetings need to be very well thought out, so they don't become annoying and make everyone waste their precious time.
They need to have a clear purpose and be time-controlled. Some of the meetings you might consider are, for example, weekly meetings to discuss projects that are in the pipeline.
Another type of meeting you might have is monthly meetings to give feedback addressing the wins and areas that need improvement. Additionally, quarterly or annual meetings to review individual goals and progress and the team's overall performance are always good for thinking of the long-run success of the agency.
By keeping the five tips described above, you will help reduce the pitfalls and miscommunication problems that any agency would encounter and give you enough foresight and planning to help your team become as great as they can. Remember that you need to find a balance of creativity, development, hard work, and united aims that only a good manager/leader can help you achieve for your agency's success.
Read Also:
Sumona
Sumona is a persona, having a colossal interest in writing blogs and other jones of calligraphies. In terms of her professional commitments, she carries out sharing sentient blogs by maintaining top-to-toe SEO aspects. Follow her contributions in RSLOnline and SocialMediaMagazine