If you're a business owner, you almost certainly know that marketing is important. However, coming up with a strong strategy can be an intimidating prospect. This is especially true for new startups and small businesses, as you might not yet have much experience to learn from.
One of the first steps you'll need to take is establishing the tone and personality of your brand because this will impact how you market your company. There's no right or wrong answer here, you simply need to find what works for you personally.
After that, you can move on to some of the marketing ideas suggested below. Remember, there's no simple blueprint you can follow that will guarantee success! Instead, test out the tactics that appeal to you the most, and get a feel for what works best in your industry and for your unique brand. Don't be discouraged if some techniques don't work for you – every failure is an opportunity to learn and improve! So, let's get started.
The importance of a good marketing strategy
Before looking at individual marketing ideas, it's a good idea to step back and understand exactly why it's important to dedicate time and budget to these activities. If you don't engage in any marketing, you will almost certainly find it hard to succeed.
This is true for pretty much every industry. After all, it doesn't matter how good your products and services are if nobody knows about them! By marketing your company in an ethical and honest way, you will get your brand name out into the world and raise awareness of what you have to offer.
This in turn increases your chances of making sales and being successful. So, with that in mind, let's move on to some specific marketing tactics you can try.
1. Blogging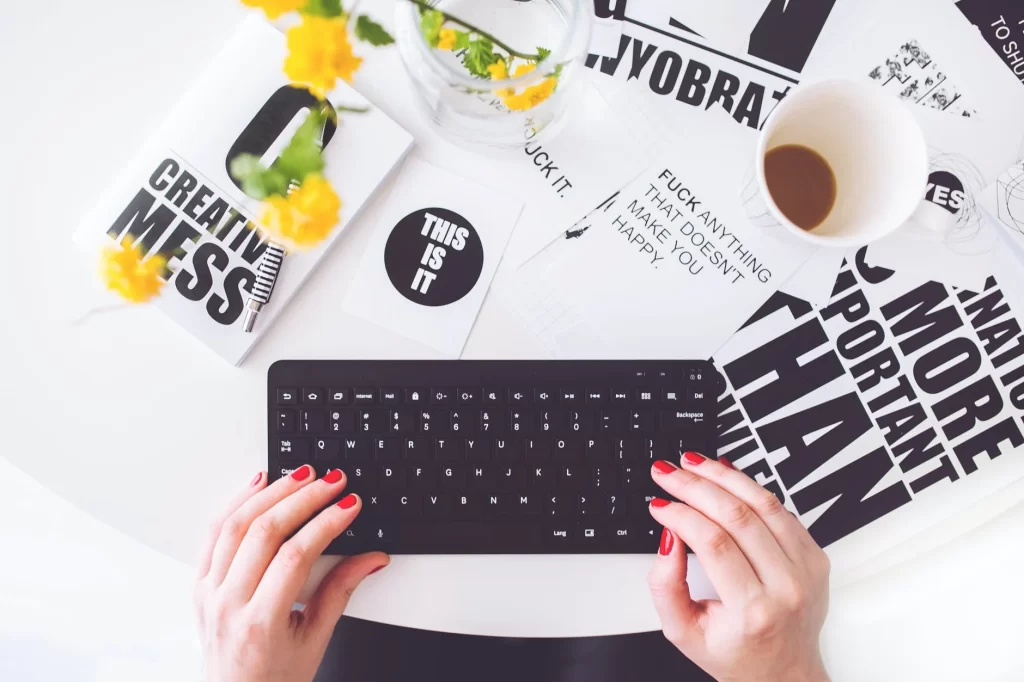 You're probably well aware of the importance of having a professional business website that gives out all the information about you and your products or services. What you might not be aware of is how to use that website to your full advantage.
One strategy that can be very effective is setting up a blog. In order to be successful, you must post articles regularly, and ensure that each one is both well-written and genuinely interesting to your target audience. The specifics of this will vary a lot depending on the industry you work in and the type of products or services you offer.
For instance, if you sell coffee beans you could write about how to brew the perfect cup or make stunning latte art. Having a popular blog is a great way to drive traffic to your website organically, demonstrate your business's expertise in your field, and showcase your brand's personality. All of which combines to convert more people into paying customers.
2. Social media
A lot of people are a little hesitant when it comes to social media. However, the truth is that in today's digital age it is an extremely powerful marketing tool – if you use it right. The informal nature of such websites and apps makes them a fantastic way to connect with people on a more human level.
It can also be a fun place to allow your brand's unique personality to shine through. As such, authenticity is absolutely vital. Rather than attempting to dive in and set up profiles on every single social media site out there, do a bit of research to find out which ones are most popular with your target audience. Then focus on those.
Have a look at what your competitors are doing to get a feel for what works and what doesn't and aim to post regularly. Having high quality photos is a big plus too.
3. Partnerships
Due to the competitive nature of many industries, people often think of marketing as a solo activity. However, in reality partnerships can be very beneficial for everyone involved if they're handled correctly. One of the most popular forms of partnership is to work with an influencer.
Approaching someone you don't know can be intimidating, so a good option is to work with an agency that has existing relationships you can take advantage of. There are lots of factors to consider when looking for an influencer agency in Los Angeles, including the type of person you want to work with, your target audience, and the specific products you want to sell – as well as the reputation and past successes of the agency itself.
In addition to these kinds of digital partnerships, you can also set up more informal relationships with companies in your local area. As long as you're not in direct competition with each other, working together can be a wonderful way to help each other increase business.
For example, this could be by offering a referral discount scheme for each other's customers, advertising on each other's websites or physical premises, or mentioning one another on social media and in your email newsletter. The best part is that you might make some genuine friendships along the way!
4. Email newsletter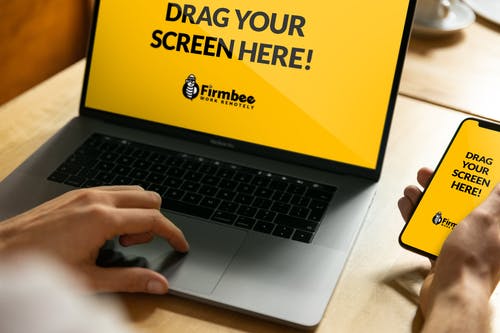 Speaking of email newsletters, these are one of the most effective strategies for having direct contact with potential customers. Having your own mailing list means you're not reliant on another company such as Instagram and enables you to tailor your marketing in many different ways.
Put a signup box on your website and offer some sort of incentive (like a discount code or free eBook) to encourage people to join. You can then send out emails about new products, exciting news, special discounts, and so on. Just be careful not to send too many marketing-heavy emails, as these can cause people to become irritated and unsubscribe.
One top tip is to personalize your emails as much as possible (for example by using people's real names to greet them) to increase the chances of people opening and reading them. The great aspect of email lists is that you know everyone on there has at least some passing interest in your company and its products or services (otherwise they wouldn't have signed up).
This helps to give email marketing a high return on investment. You can also set up an automatic email system that sends out prewritten messages according to the options people choose, which can be an effective way to funnel potential customers toward the products or services that will best suit them.
5. Video
In recent years, video has emerged as a particularly popular marketing strategy. It does take a little more effort and technical skill than some of the other tactics on this list, so think carefully about whether it's right for you before rushing in. If you do have the technology and skills to do video well, the options are actually very varied.
For instance, you could upload videos to your website or social media that introduce your company, individual products, or even your staff. Other ideas include guides on how to use your products or services, behind-the-scenes tours of your premises, or updates on new activities.
Brainstorm some ideas that are appropriate for your industry and company and have fun with it! Just remember to ensure that anything you post is of high quality, otherwise you could actually hurt your reputation rather than boost it. For those who don't feel confident but still want to use the power of video, hiring a professional agency to handle the technical side of things is a good option.
6. Podcasts
Just like video, audio has enjoyed a huge boom over the last few years. When it comes to marketing, podcasts are one of the best ways to harness this trend. For example, appearing as a guest on an established and popular podcast in your industry (or even an unrelated one) can enable you to reach a huge number of potential customers.
Bear in mind that you don't want to sound like you're just there to advertise your company though – listeners will find this annoying and likely switch off. When pitching a podcast host, be sure to talk about how you can help their audience and why they will want to listen to an episode with you on it.
Alternatively, for those who have the technical skills and equipment, setting up your own podcast is always an option. To avoid failure, you'll need lots of ideas for genuinely interesting episodes that will keep fans listening every single week. It's a big undertaking but can pay off hugely if you get the formula right.
7. SEO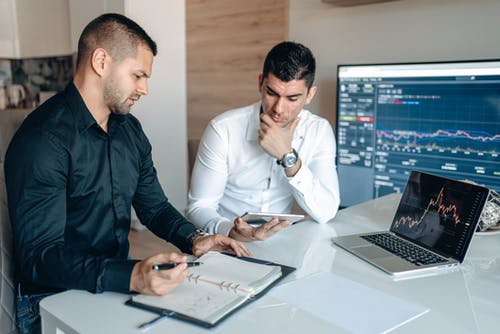 SEO stands for Search Engine Optimization, and essentially refers to how high up your company's website appears on Google (or other search engines) when someone searches for a relevant keyword. Where you appear in the rankings is important, because most people don't even scroll down to the bottom of the first page of results, let alone click through to the second or third.
There are lots of small steps you can take to improve your SEO. For instance, on a basic level you want to make sure that your website is quick to load, easy to navigate, and has all the necessary information people want. You should also fix any broken links, choose relevant URLs, and optimize your site for viewing on cellphones and other mobile devices.
If you're not confident with the notion of SEO, this is another area in which it can be helpful to outsource to a professional agency. They can assist you by researching the top keywords for your field and then figuring out how to ensure you rank highly for each of them, as well as working to generate authoritative backlinks from other trusted sites.
Finally, don't overlook the importance of local SEO. This is what helps you to be found by people in your local area and is especially important if you have a physical premises like a store or restaurant. One top strategy for improving yours is to optimize your Google My Business listing.
This is a free tool that allows you to provide a broad range of accurate information about your business, which will then appear in Google searches for your local area. This could include opening hours, images, contact details, and links to make bookings if appropriate.
8. Word of mouth
Never underestimate the power of word of mouth! Most of us trust the recommendations we get from friends and family, but even reviews from strangers can influence our choices.
Simple tactics such as asking people to leave online reviews for your store or products, or offering a discount code for people who share your products and services on social media can make a big difference to your customer numbers over time.
Conclusion:
It's also an effective way to boost brand awareness and your company's reputation, so start forging positive relationships with every single one of your customers or clients – you never know where they might lead!
Read Also:
Sumona
Sumona is a persona, having a colossal interest in writing blogs and other jones of calligraphies. In terms of her professional commitments, she carries out sharing sentient blogs by maintaining top-to-toe SEO aspects. Follow her contributions in RSLOnline and SocialMediaMagazine