| | |
| --- | --- |
| Pros | Cons |
| Time Tracking | Difficulty to track project goals |
| Visualize projects with Gantt charts | Limitation in the activity log |
| | |
| --- | --- |
| Features | Price |
| Task Management | Enterprise- $0 |
| Automation | Basic- $8 |
| Agile Methodology | Standard- $10 |
| Timesheet Tracking | |
| Budget and Expense Management | |
When we hear "monday," we think of Garfield, who hates Mondays. Though all of us are like that, 'Mondays – the workday'. But today we are keeping our emotions about Mondays aside, and talking about monday.com.
Monday.com is a task management tool that helps you to manage projects and workflow automation.
This Monday is definitely going to uplift your day and change your perspective about Mondays.
What Is Monday.com?
Monday.com Work OS is a platform to create tools that they can use in every part of their work. With its visual interface, Apps and other integration are like building blocks, that allow customized work solutions.
It helps you manage your projects, automate your daily workflow, and help in collaborated projects.
Some departments that could really benefit from this task management tool are: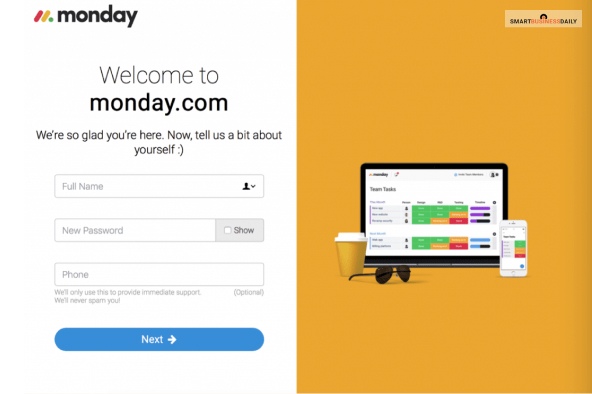 1. Software Development
Softwares developers can really benefit from using it for backlog prioritizing, sprint planning, and also bug tracking.
2. Sales & Marketing
The sales & Marketing department can really benefit from it for client collaboration, lead information, and proper event planning.
3. HR
The human resource department would be able to properly streamline recruitment and also leave requests.
4. Media
In the media department, the proper automation of the creative workflow can be maintained, and managing campaigns.
Monday.Com Features: Why Should You Use It?
One of the main things we look for before using any software or anything else is its features. You might be wondering about the features of monday.com, and that is exactly why I am here.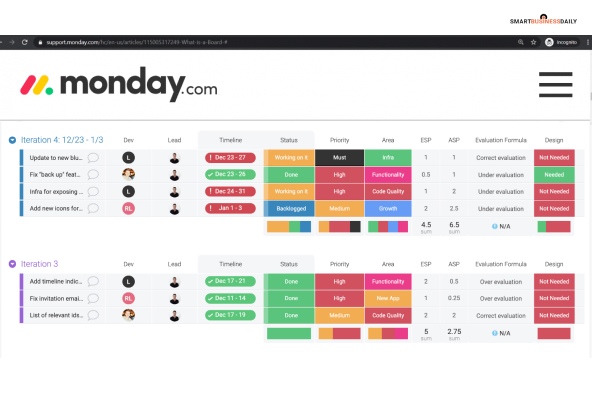 Here are the main few features of it that you should know about.
1. Automation
To streamline your projects is something is needed to have a properly managed workflow. If a few of your daily tasks are managed automatically, then you won't have to do them instead.
Most automation workflow is a combination of various actions and triggers. The triggers are the different events and the actions indicate what to do with each trigger.
These automated workflows have some prebuilt indications:
Gives alert notifications and reminders.
Changes task status.
Repetitive tasks are automated.
2. Integration
Like any other OS, monday.com integrates with other apps and tools to create a streamlined data flow with workflow software.
If you click on monday.com log in, you will find they offer integration with different third-party apps for different tasks, like
GitLab– To track bugs on any open source. 
Jira– Solves any issue tracking software.
Slack– It is a communication app for virtual teams.
Google Drive– It is a file storage app with collaborative tools.
3. Checklists
Monday.com is a very helpful software for project managers to subset bigger tasks into smaller groups. By dividing the workflow, it would be easier to manage these tasks easily.
Through these checklists, once the work is done, they can just check it odd the list.
4. Boards & Columns
Monday.com board is like a virtual board table, where you can manage your daily task properly.
It provides a variety of boards across its software, like
Main Boards – This board is visible to all the team members who are there in your account.
Shareable Boards – This board is for you to share with anyone you want. A client or even a freelancer.
Private Boards – This board is only meant to be seen by the creator and the people they want to invite.
What Are The Benefits And Limitations?
Like any software or app, there are certain benefits and limitations of monday.com as well. Before going for an app or software you should always look at the benefits and limitations of each.
What Are The Benefits?
1. Built-in Time Tracking
With the help of time tracking, you can actually see your team's productivity accurately, and management work properly. Although this time tracking column facility is only available in the premium paid plans.
2. Multiple views on boards
The platform offers a number of customized views to different teams' requirements. Some of these views are
Files View – Through this, it shows all the files uploaded on the board.
Kanban View – It shows your boards like a Kanban board.
Form View – It can create certain forms which are based on specific boards.
Chart View – Through this you can gain a lot from charts such as pie, bar,s, or line charts.
3. Project progress visualization with Gantt charts
Monday.com doesn't have a proper feature for Gantt charts, but it offers a Gantt chart view with timeline columns. This is also called the Timeline view. Even though, this time tracking feature is only available in the premium plans.
4. Mobile-Friendly
Monday.com is a mobile friendly app, so you can optimize your workflow from anywhere. It is available on both iOS and Android models. Luckily the mobile version is present for all of the price points.
What Are The Limitations?
It is not able to track project goals quite easily.
You won't be able to give comments to your team members.
It lacks a powerful task dependency.
It has a limited activity log.
There are no idea management features present here.
The monday.com pricing is high.
Monday.Com: What Do People Say About It?
Though trusting these users' reviews can be tough. You might not believe them, but most of these reviews are verified. So you can trust them if you want to.
Reviews:
Monday.com Alternatives
If you are looking for a few alternatives to monday.com then here are a few options for you.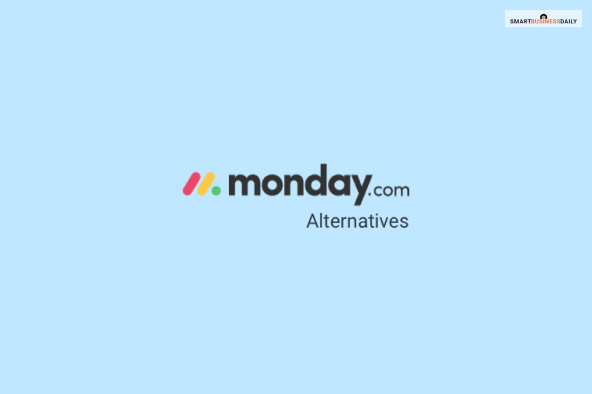 ClickUp
Microsoft Team
Smartsheet
Google Tasks
Apptivo CRM
Frequently Asked Questions (FAQs):
1. What Was Monday.com IPO price?
The price of Monday.com IPO is $155. It debuted with a $574 initial pricing.
2. What Is The Monday.Com Stock Price Today?
The monday.com stock for today is $109.44. Aomday.com stock has a Value grade of F.
3. Can You Use Monday.Com As A CRM?
Yes, with the use of monday.com you can easily create CRM platforms, that are fully customized for your use.
Bottom Line: Is Monday.Com Worth Your Time?
Monday.com is one of the best platforms if you are looking to properly manage your workflow. With automated streamlined checklists and well-integrated with other third-party apps, it is a good enough project management platform.
Read Also:
Nabamita Sinha
Nabamita Sinha loves to write about lifestyle and pop-culture. In her free time, she loves to watch movies and TV series and experiment with food. Her favorite niche topics are fashion, lifestyle, travel, and gossip content. Her style of writing is creative and quirky.