Starting a business is challenging, but it should be important for your apps to integrate well with your business. So taking the help of platforms like Apptivo improves to integrate your business.
For any business, it is important to provide customer service and satisfaction. But if you are having problems managing your data, then I am here to guide you through it. To help you manage the best thing, in this case, is to use certain CRM tools.
There is a lot of CRM system available in the market, but which one to use? Let me tell you the best CRM tool out there is Apptivo CRM.
What Is Apptivo CRM?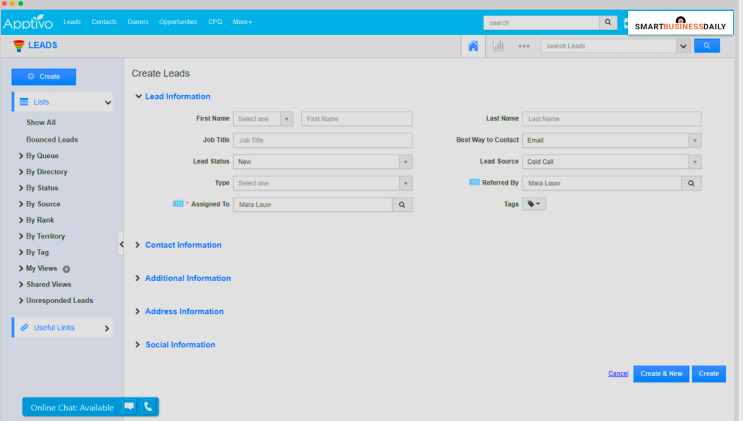 Apptivo is a CRM tool that is a cloud-based integrated business app. It is designed for different types of companies. Apptivo is a tool that can manage businesses of all kinds from sales and marketing, to billing and support. 
If you are using Apptivo for a single app or to manage your entire business, this can integrate the entire organization.
Apptivo CRM: A Complete Life Cycle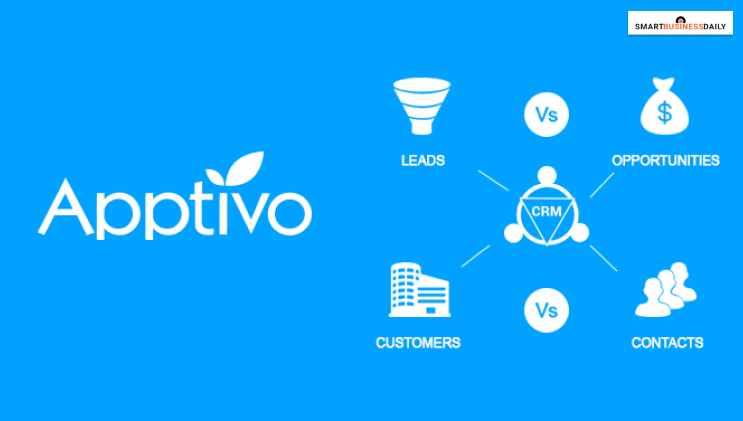 So, here is the top life cycle of Apptivo CRM discussed below. These features are extremely beneficial for customers who are using this CRM platform.
1. Marketing
Through Apptivo, you can create a targeted list of contacts, even build and deliver emails for campaigns, and can track analytics.
2. Sales
Through Apptivo you can create complete contact management and CRM capabilities. Also, you can create a sales pipeline, automation, and reports.
3. Help Desk
Through Apptivo, you can create a powerful ticketing system along with email integration, the web portal, and even time tracking.
4. Project Management
Apptivo integrates project scheduling with a Gantt chart, with time tracking and milestone. It also improves invoices for the efforts spent.
5. Field Sevice
From providing work orders providing and dispatches, Apptivo integrates all in one place. Mobile photos, with time and material capture, also billing is optimized here.
6. Quoting & Billing
It helps in building professional quotes and even emails are sent to your customers. Those are integrated with billing and recurring invoice capabilities.
7. Order Management
Through Apptivo CRM you can convert quotes to actual orders, and even track your inventory and shipments. You can also bill the customers according to their purchases.
8. Procurement & Supply Chain
Through this, you can even manage and track your vendors, manage inventory, track orders, and even invoices.
What Are The Benefits Of Apptivo CRM?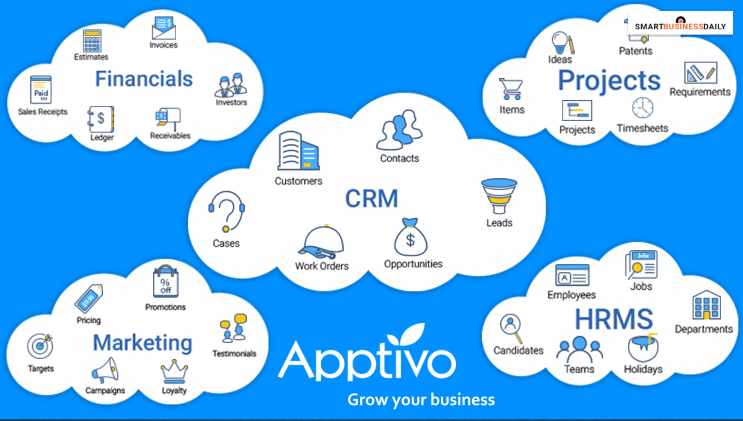 The benefits you get from the Apptivo CRM tool depend from business to business. This CRM software and the Apptivo tool are compelling and effective. Hence, no scope for any second option.
But when you are scrolling through the reviews, then you will see these are the things they are looking for.
1. Business Workflow Is Streamlined
It is a boring task to manage customer relationships and even with a mismanaged system. This can create headaches among the employees in a difficult workplace.
Now if you have an efficient CRM tool that can help you manage your task and creates an easier workplace situation. Then Apptivo CRM is the collusion for you.
2. Sales Are Increased
The main reason why companies try to maintain good customer relations is to increase their sales and customer retention rate. Apptivo has a variety of apps that can enhance employee performance.
Automated sales have the ability to determine the conversion in each stage of sales. The app's sales pipeline and the sales experiences help the sales managers to pinpoint leads.
3. Improve The Customer Experience
Customers can make or even break your business. Suppose you do have a good customer strategy. In that case, there is no point in hiring a team for compelling CRM that has the capability to provide an omnichannel form of communication that enables your service team to connect with customers.
4. Cost-Effective
Companies need to create a budget for everything even the price of the software they are subscribing to is important.
Apptivo has a flexible price range along with different types of plans. So based on your budget, you can get any of the plans.
5. Mobile-Friendly
Any app nowadays needs to be mobile-friendly. Apptivo has a very strong mobile app that is developed for both iOS and Android. The app is up to date on the mobile app and is very user-friendly.
The app is regulated daily and kept upgraded with newer features, to avoid any user discomfort.
Apptivo CRM: What Are Its Features?
| | | | | |
| --- | --- | --- | --- | --- |
| 1. Sales Force Automation | 2. Marketing Automation | 3. Customer Support | 4. Mobile & Social | 5. Reporting & Analytics |
| a) Account & Contact Manager | a) Email Marketing | a) Case Management | a) Mobile User Support | a) Reporting |
| b) Opportunity & Pipeline Mgmt | b) Lead Marketing | b) Customer Support Portal | | b) Dashboards |
| c) Task/Activity Management | | c) Knowledge Base | | |
| d) Desktop Integration | | | | |
| e) Product & Price list Management | | | | |
| f) Quote & Order Management | | | | |
| g) Customer Contract Management | | | | |
Apptivo CRM: What Are The Pros & Cons?
Like every other app or software, there are certain pros and cons for Apptivo CRM as well, and they are,
| | |
| --- | --- |
| Pros | Cons |
| It is highly Intuitive | The supporting service is insufficient |
| Easier to learn and understand | The documentation is simple |
| It is very cost-effective | There are limited apps of the smartphone |
| It allows to make or track phone calls | |
Apptivo CRM: Reviews
Source: https://play.google.com/store/apps/details?id=com.apptivo.apptivobase



Apptivo CRM: Are There Any Alternatives?
When looking for an app, you always tend to compare it with other alternatives. So here, let's look at some of the alternatives to Apptivo CRM.
1. vCita
This software is focused mainly on the marketing aspect. It helps service providers with clients and sales cycles. It manages appointments, payments, and clients as well.
2. Salesmate
Salesmate provides a personalized experience in sales, marketing, and service touchpoints. It can replace specific disjointed systems so as to save money and time.
3. Dubsado
This software helps manage small businesses with technological management. Like contact management, calendar setup, and many more.
4. Salesflare
This helps small businesses to provide automated tracking events and other related features that are designed to help small businesses.
5. Daylite
Daylite is a project management software that helps with contact management, sales tracking, and scheduling.
Frequently Asked Questions (FAQs):
1. What Are Apptivo's Top Competitors?
The main competitors of Apptivo are NetSuite ERP, Insightly, and Zoho CRM.
2. Can I Use Apptivo CRM Demo?
Apptivo CRM has a 30-day free demo plan. Customers can try it out before subscribing to it.
3. Who Uses Apptivo?
The primary users of Apptivo are small business owners, with an employee number of about 50.
Wrapping Up!
If you are looking for a CRM software solution then don't look any further, Apptivo CRM is the best choice for you. With easy handling and multiple apps, you can quite easily optimize your customer service.
Well-integrated applications where you can manage your contacts, and customer service is very important. Everything from sales, marketing, and management can be done in a single platform.
Read Also:
Nabamita Sinha
Nabamita Sinha loves to write about lifestyle and pop-culture. In her free time, she loves to watch movies and TV series and experiment with food. Her favorite niche topics are fashion, lifestyle, travel, and gossip content. Her style of writing is creative and quirky.