CRM software is an essential tool for marketers and businesses. These are very effective for creating, nurturing, and converting leads. Keeping a track record of old and new customers is another trait of the best CRM software.
SugarCRM is an example that takes away your trouble and makes it their own. With this CRM helping you, you have to worry less about doing and understand your customers' needs better.
They are all bout more marketing and less reporting. Not just futile clicks, Sugar CRM is here to offer you more sales and help with customer service without the minimum hassle.
Are you curious to know about this CRM software? In that case, this is the article you need to read. Here, I have talked about the different features of this CRM, SugarCRM plugins, and the pros and cons as well. So, without further delay, let me get you started.
What Is SugarCRM?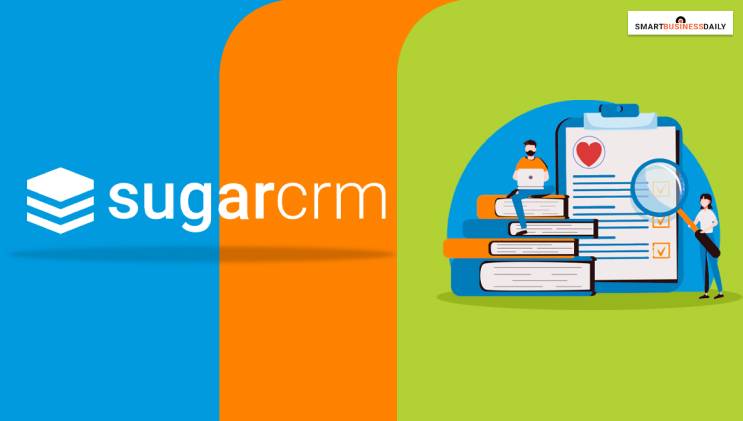 SugarCRM is the ranking champion of the CRM Emotional Footprint Awards run by Software Reviews in 2022. It is a modern and robust AI-driven cloud-based platform capable of maintaining customer relationships in the best way.
This platform offers a high definition of customer experience for a low charge. This software has completely shunned away from the manual way of CRM and saved businesses from lots of hassle. The ranking of this CRM is purely based on the reviews by the users.
SugarCRM Solutions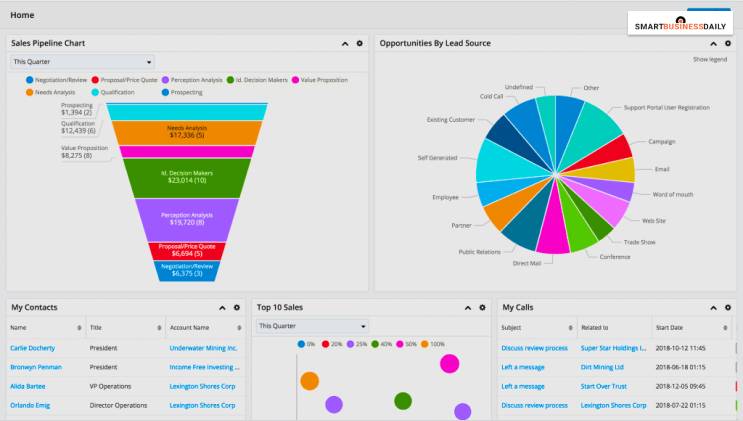 This CRM software promises the best amount of sales with ease. They offer various solutions to the users.
Here are their main solutions –
Marketing Automation
SugarCRM automates marketing and personalizes the outreach with Sugar Market. In addition, some features like intuitive campaign building and superior reporting enable better engagement and improve conversion. This, as a result, improves revenue generation.
Automation Of Sales
The sales automation features of the SugarCRM make it one unique CRM software. For example, the Sugar Sell feature makes closing deals easier on this platform. You can track and monitor the customers' activities, map their buying journey and automate most of your workflow. This platform does the work so that you don't have to.
Better Customer Services
SugarCRM cuts off the time of waiting by offering a comprehensive customer view. They also ensure SLAs and help you anticipate your customer's needs beforehand with AI's help. Omnichannel communication on this platform allows for better business-to-customer communications.
Flexible Operation
Platforms looking for flexible customization and full control over the technology stack will benefit from Sugar Enterprise. In addition, businesses requiring CRM solutions on-premises can benefit from SugarCRM.
SugarCRM Features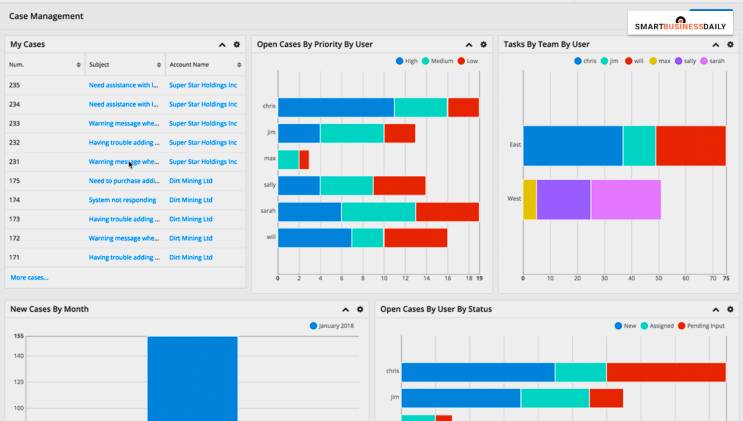 Here are some of the features of this CRM application–
Activity Dashboard
Alerts/Notifications
Customizable Reports
Calendar/Reminder System
Document Storage
Email Templates
Forecasting
Lead Management
Lead Qualification
Live Chat
Performance Metrics
Interaction Tracking
Marketing Automation
SugarCRM Pricing
The pricing plans of this CRM software are also easily manageable compared to the alternatives. Here is a simple display of the pricing plans of this app's pricing plans –
| | | | |
| --- | --- | --- | --- |
| | Market | Sell | Serve |
| Best For | Best for marketing | Best Sells persons | Best For Services |
| Price | $1000 | $49 per user | $80 per user |
| Benefits | 10K Contacts per month | Minimum 3 users | Minimum 3 users  |
| Functions | You can feed the funnel. Sales alignment is also possible to build the right pipeline.  | Accelerate your sales cycle. Increase the sales volume | Create efficient customer management.  |
If you have an organization that needs on-premise control, then you can opt for the enterprise version coming at the price of $85. This package also bills annually.
SugarCRM Pros & Cons:
Although this software excels in most aspects, there are some cons that you need to check before using it.
Pros
Great and well-rounded CRM with a fantastic support team. 
It is easy to use and offers simple integration of ERP, VoIP, Revolution, and Jaspersoft.
Suitable for small business companies.
It helps businesses to grow faster.
Cons
When running through the own servers of sugar, it is prolonged.
Limited dashboards, and then you may face corruption issues when upgrading.
Numerous options may overwhelm and confuse the new users.
Some people find it challenging to navigate and find out how it works. 
Frequently Asked Questions (FAQs):
Although we have discussed the features and pros and cons of this CRM software, you may still have some questions. I have picked up and answered the most popularly asked questions about SugarCRM below to help you with more information.
1. Is SugarCRM Any Good
SugarCRM is one of the best CRM software you can use as a small business. This platform automates most of your work and makes customer management and relation better than before.

There are robust AI-based features available on this platform.
2. Is SugarCRM Easy To Use?
This software has a straightforward design and a simple user interface. The reports and the dashboards provided by this app are straightforward to understand. When it comes to user-friendliness and effectiveness, this CRM surpasses the rest of the available options in the market.
3. Who Uses SugarCRM?
Famous companies like Apple, Inc. and The Goldman Sachs Group are some users of this CRM software. Apple has a hundred thousand employees and a revenue of $365 billion. With 43900 employees, The Goldman Sachs Group also earns around $59.34 in revenue. These companies use SugarCRM for the better retention and relation of their customers.
4. Is SugarCRM Secure?
SugarCRM records encrypt all the data in transit, and they are secure. They use the most updated and capable encryption algorithm. There is no chance of the customer data getting compromised once you are using SugarCRM for customer relationship management.
Final Words
If you are asking what the best CRM software is, most of the users will name SugarCRM. The different features and the ease are the reasons behind this. The best part about SugarCRM is that it takes a lot of loads off your shoulder through automation.
There are many alternatives, but this software is one of a kind, and you can automate most of your work using this platform. I hope this review helps you. If there is any other question, you can ask us in the comment.
Read Also:
Shahnawaz Alam
Shahnawaz is a passionate and professional Content writer. He loves to read, write, draw and share his knowledge in different niches like Technology, Cryptocurrency, Travel,Social Media, Social Media Marketing, and Healthcare.