Analytics is a term we're all aware of. However, if understood and used correctly, it offers numerous benefits. Often, people confuse the term 'analytics' with some web analytics tools like Google Analytics. It's essential to make a distinction between them before we move forward.
In essence, web analytics offer you insights into your website's performance. However, there's much more to marketing than just web analytics. Marketing analytics allow marketers to find the true ROI of their marketing efforts. This data helps them identify which marketing mix and channels to optimize in order to accomplish their business goals. Sounds great, right?
Here's all you need to know about marketing analytics.
What is Marketing Analytics?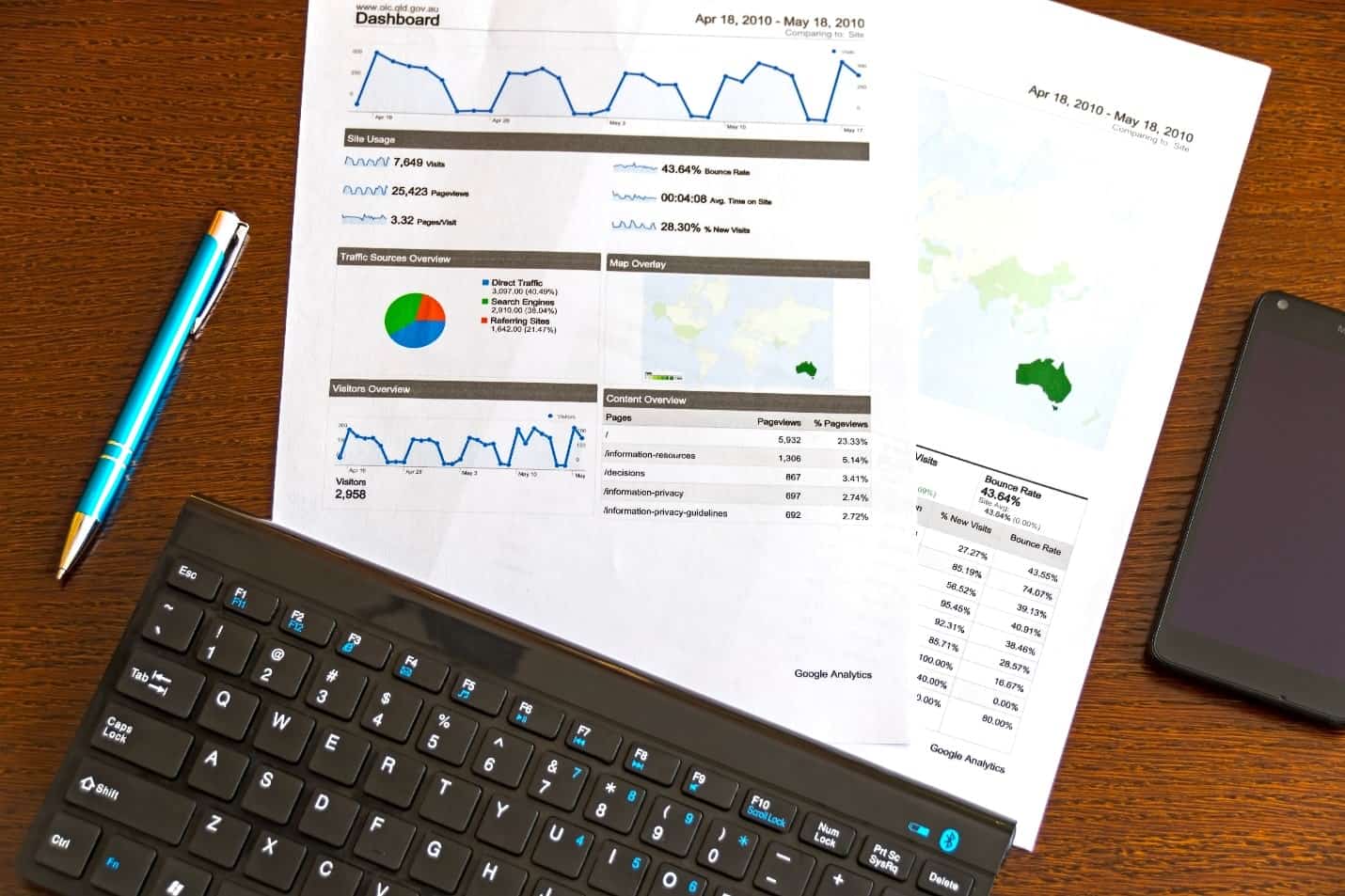 By definition, marketing analytics refers to the process of measuring and optimizing marketing activities by evaluating the overall marketing effectiveness and success of every individual marketing initiative. Simply put, it updates you about the performance of your marketing campaigns and strategies.
While the concept of marketing analytics isn't complex, marketers need to spend days or even weeks to accomplish the outcomes they truly desire.
How? By gathering data from every marketing channel and consolidating it into a single informative picture. Thus, marketing analytics reports you on the analytical results of your campaigns. Thanks to this overall picture, you'll be able to optimize your marketing activities to make them more effective.
Marketing analytics doesn't just depend on on-site indicators. It also depends on off-site efforts and metrics too. Remember, your overall marketing success depends on measuring various little things including, keyword volume, outbound links, website tragic, engagement rates, demographics, etc.
How can marketing analytics help your business?
Marketing analytics can help you in:
Identifying where your competitors are spending their efforts
Measuring the performance of your marketing campaigns
Monitoring existing trends and predicting the future ones
Understanding your target audience comprehensively
Using data to decide the future course of action
What are some of the best marketing analytics tools?
While Google Analytics is referred to as a marketing analytics tool, it only tracks properties that you primarily own, for example, a mobile app or website. Plus, it has its own limitations. Besides owned web properties, marketing analytics covers additional marketing channels like paid ads, competitive advertising spend, social media, etc.
Let's look at all the different types of marketing tools.
Web analytics tools:
These tools monitor actions, events, and other geographic, technological, behavioral, and demographic attributes and characteristics of visitors with a mobile app or a website. The majority of businesses/companies use at least a couple of web analytics tools to track users' activities on their site.
Web analytics tools also monitor quantitative data like conversions, website speed, website content, traffic sources, and average time on page, bounce rate, and page views.
Visual behavior and testing tools:
Marketing analytics isn't just about gathering qualitative and quantitative data. However, web analytics tools miss out on some things.
For example, they can't monitor the users' behavior on your website. While they quantify behavioral data, that's not enough. In order to bridge this gap, visual behavior and testing tools are used, which allow marketers to observe behavior visually.
These tools are also referred to as website optimization tools, allowing users to use form analysis, conversion funnels, session recordings, and heatmaps to interact with individual webpages. With this data, you can improve the performance of your website further.
VWO and Hotjar are two tools that you can use for this purpose.
SEO analytics tools:
These allow marketers to improve their SEO efforts by providing them with essential insights. These tools help with backlinks, competitor analysis, keyword suggestions and insights, SERP analysis, queries (basic keyword phrases), and much more.
If you want to increase your landing pages and business website ranking, use SEMrush or Google Search Console.
Content analytics tools:
If you want to maintain your competitive advantage, you should always stay updated on what's happening in your niche. With the help of content analytics tools, you'll always know when a reputed publisher or competitor in your industry comes up with some popular content. Using tools like these, you'll be able to find influencers that can give your website a boost.
Google Alerts and Google Trends are some of the most effective content analytics tools.
Email analytics tools:
Currently, you won't find any standalone email analytics tools. However, email analytics is a built-in feature in marketing automation and email marketing tools. These tools give you a thorough breakdown of your email marketing campaigns. MailChimp and Pardot are two of the best email marketing tools that you can get your hands on.
Social media analytics tools:
Besides all of the elements mentioned above, you also have to see how people engage with your social media content using rich media stats, link clicks, and likes, comments, and shares. Consider starting a conversation with relevant people in your niche.
Facebook Insights and HootSuite are two tools that can help you do that.
White label analytics tools
This list just wouldn't be complete if we didn't feature white label analytic tools. These marketing tools allow agencies and enterprise teams to let their users create their own dashboards with a simple drag & drop dashboard editor. Cumul.io offers a great white label analytical solution that's definitely worth checking out.
Conclusion:
In conclusion, marketing analytics help you improve the ROI of your marketing efforts by continuously updating you on your business' marketing performance. Now you've got general know-how of what marketing analytics is, how it can benefit your business, and what tools you can use, you can market your business more effectively and make ripples in your niche!
Read Also: