Not everyone really likes to talk about Political Environment, but as citizens of our country, we should have a basic idea about Political Environment. To help you understand it easily, here we present our simple content on the topic.
The political environment of business can have a drastic change. In the year 2018 the President of The United States, Donald Trump started a trade war with China. He mentioned tariffs and different trade barriers on Chinese products.
He stated that the unfair trade practices done by China are causing the increase in the US trade deficit as well as the robbery of intellectual property.
The political environment in international business has been elaborated and associated with risks that weigh before getting into international business.
As we are aware that a business has no control over the multiple elements that make up the social environment of business. But studying them and gaining knowledge is very important for the firm to prepare for any future changes.
Hence, in this article, we will talk about the political environment along with its definition, concept, and its effects on business.
Political Environment: Definition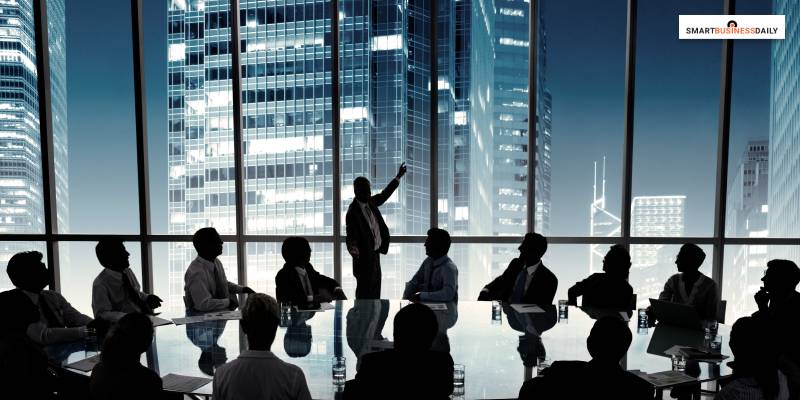 Political environment points towards the factors of the company, related to the government, or public issues of a country and influencing companies.
Government has an inclusive meaning here, it can be the government agencies, regional government, independent government institutions such as Financial Services Authority and Bank Indonesia.
In a few cases transnational institutions like the World Trade Organization, World Bank, and IMF fall under this category. This term also covers several institutions that can and have the authority into launching regulations and policies.
Political Environment: Concept
The political environment contains the state, the government, and the institutions along with legislation, private and public stakeholders who happen to operate or interact with the system.
For maintaining a firm and to operate it successfully, the political environment of business must be good and stable. Remember the business environment is built by the Political Environment in a country.
The business can be impacted in a positive way and the opposite if the government policies are stable enough. A change in the government results in changes in policy.
In terms of PESTEL analysis, the political environment of business forms a company strategy, political, economic, social, technological, environmental, legal.
Political Environment: Political Factors Affecting Business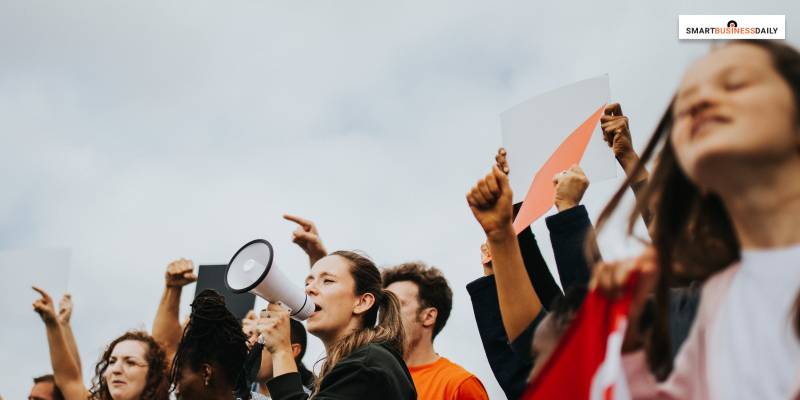 There can be serious risks if there is any change in the political climate. It won't take much time to jeopardize the company's strategy. For example, we have Wars, political turmoil, and corruption.
Here is the list of critical variables of the political environment of business.
Bureaucracy.

Corruption.

Regulations and policies.

Ownership and contractual rights to enforce rules. 

Press freedom.

Political system stability, as well as changes in leadership.

Deregulation.

Privatization.

Equilibrium in the balance of payment.

Stable and less inflation.

Total employment.

Income distribution.

Strong economic growth. 
To achieve these goals, the government creates a picture where business can smoothly be done. There is both physical and non-physical infrastructure such as educational facilities, law enforcement, public facilities, transportation, and welfare programs.
When policies and regulations change it has exposure to the political environment of business such as :
1. Competition Rules
They govern business enterprises and promote competition for the interest of consumers.
2. Labor Regulations 
They focus on the relation between workers and employers. They consist of minimum wages, work requirements, dismissal, discriminatory practices, and occupational health.
3. Data Preserving Laws
They look into the management of personal information.
4. Environmental Laws
They focus on legal aspects that concern environmentally friendly operations on businesses.
5. Tax Incentives
They made it mandatory for individuals and entities by the government.
6. Trade Policies
It includes import quotas and tariffs as well as an administrative plan of action related to import and export.
7. Property Laws
They provide protection of copyright and patents. And show the political environment of business.
8. Corporate Governance Policies
They make sure of companies operate transparently with ethics to promote ethical business.
How Do Businesses Minimize The Threats From The Political Environment?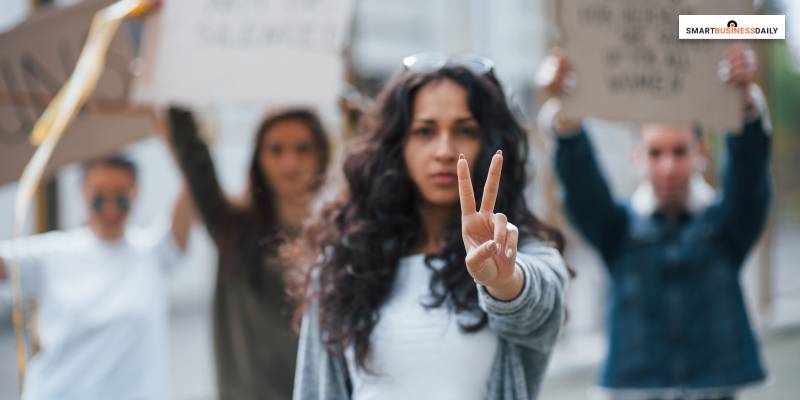 They build political strategies that reduce risk and offer opportunities. Large companies do it through their own lobbyists or other trade associations.
They devote resources and play games to influence the decisions of the government which are vital for their business.
Frequently Asked Questions (FAQ):
Q1: What Is The Political Environment Of Business?
A: It includes political conditions like general stability and peace throughout the country and the attitude of an elected government towards a business. For a stable political system business, friendly decisions promote local businesses and attract foreign investors.
Q2: What Are Examples Of The Political Environment In Business?
A: Components like fiscal policy, rules, and notifications tax laws and monetary policies. 
Q3: What Is The Political Environment And How Does It Effect International Business?
A: International business in a political environment consists of political factors and government activities in the foreign market. It can therefore facilitate a business to supervise business activities.
Q4: Why Is The Political Environment Is Important?
A: It is important as the stability of the political system can intrigue a particular local market. Hence, the government views business organizations as a critical vehicle for social reform. 
Wrapping It All Up
There you go with the political environment of business along with its definition, concept, and how it affects businesses.
The political environment of global marketing is considered as a set of governmental institutions, organizations, and political parties known to be the expression of the people in the world. It varies from country to country though and the risk assessment becomes crucial too.
Leave a comment in the comment section if this article has helped you in any way. You can also add information if we have left any in this article. 
Read Also: