There are more than a few considerations when selecting the ideal HVAC unit system for your property. Still, it's important to remember that the method you choose should be able to accommodate your requirements for a long time to come. As most of you know, it's a significant investment – so you'd have to live with your decision and choice.
It's not just a matter of comfort, either – your HVAC system should provide you with maximum efficiency and the best performance, and your indoor air quality should not suffer.
Different HVAC systems could fulfill your requirements – from hybrid systems to ductless to packaged systems and more – but are you sure it fits your expectations? Here are the essential factors to consider when selecting an HVAC unit.
5 Things Which You Need To Check Before Buying The HVAC Unit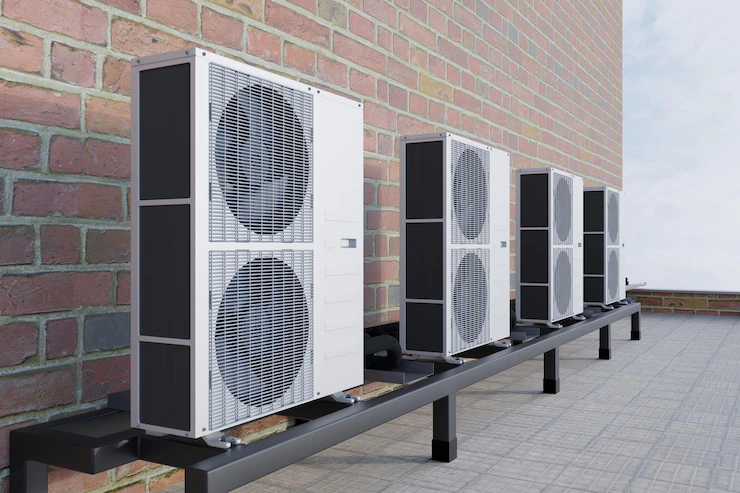 Sometimes only comparing the different brand's HVAC unit cost are not enough to determine the unit's price. Hence everyone knows buying an HVAC unit is always a significant investment. So before making your decisions, check out the below lists:
1. Efficiency
Truth be told, the technology surrounding HVAC unit systems has vastly improved over the years. As a result, today's systems are much more energy-efficient than before, and the system for rating it has changed as well.
Consider, for example, the SEER or Seasonal Energy Efficiency Ratio, but you also have to consider other ratings, such as the HSPF, EER, and AFUE. Regarding the SEER, the rating must be a minimum of 15.
If you aren't sure about the system's rating you have in mind, you can always turn to an expert such as HVAC Aurora IL's McNally's so you are more aware of the relevance of such ratings and can choose accordingly.
Related Resource: Five Things to Consider When Starting an HVAC Business
2. Comfort In The Home – Air Quality And Temperature
Another critical thing to think about would be the comfort your HVAC system provides – more so with the air quality and temperature. All of these components will impact your indoor air, and they will also heavily influence your consumption of energy and your air quality.
Consider this for a second: if you have an element such as UV light, for example, in the HVAC system, it can make your EPA score higher because it will impact the quality of your indoor air.
Doing a bit of research goes a long way in tackling airborne particles, and a good HVAC specialist should be able to tell you which systems work best at decreasing humidity levels.
3. The Unit's Capacity
Think about a system that can effectively cool the area and provide heat when you think about capacity. Would it be able to heat up and cool down the space thoroughly?
HVAC unit systems measure their capacity with British Thermal Units BTUs. It follows that a high BTU rating means a bigger capacity.
But, again, seek advice from your contractor or installer, as they should be able to tell you about the capacity of a system and if it's good enough for what you need.
4. Maintenance
Keep in mind that your HVAC unit system requires regular maintenance to make sure it works at maximum capacity and provides you with optimum performance. Therefore, it's imperative that you buy a cost-effective system that requires little to no maintenance.
In addition, it might be worth noting that when you deal with an installer, you may want to negotiate a package that combines repair discounts with timely inspections (aside from a warranty on labor) factored in.
5. Warranty
Every new HVAC unit will come up with a manufacturer warranty. This warranty period will always go to help you in a troubled time. For example, some of the units come up with a one-year warranty, some with four years of warranty. But usually, the manufacturers offer the buyers the services for the extensions of the warranty periods.
Before actually buying the unit, make a call to the company's customer care services. And ask about the warranty features of the unit. And know the process of extending the warranty features. The best solutions are not to temper warranty guidelines and always seek help from professional technicians for better solutions.
Conclusion:
These are the five factors that you need to check before buying the HVAC unit. But this is my personal suggestion if you like to buy a unit which has excellent noise controlling features.
Or low noise control, then you have to extend your budget. Most of the intelligent feature units do not come up with a very low budget. Always check the warranty time during the purchases. And purchase the brand which has the best reviews.
Read Also:
Arnab Dey
Arnab is a passionate blogger. He shares sentient blogs on topics like current affairs, business, lifestyle, health, etc. To get more of his contributions, follow Smart Business Daily.